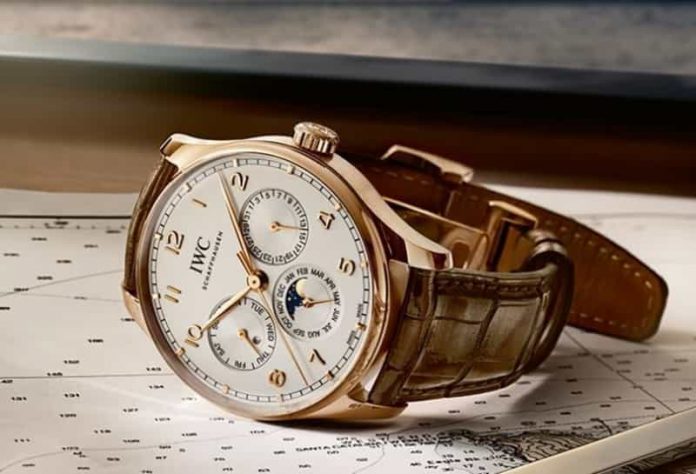 IWC is short for International Watch Company. The company is also known as IWC Schaffhausen and it has been around since the 19th century. Though it is a Swiss company, it was actually founded by an American by the name of Florentine Ariosto Jones. Its current headquarters is located in the eastern part of Switzerland and it's the only luxury watch manufacturer in that part of the country. IWC watches are known for their innovative features, not only in terms of design but also when it comes to engineering. The company adheres to the view that watchmaking is both an art and a science.
One of the things that watch collectors and enthusiasts like about IWC is that it has always been consistent with coming up with beautifully crafted watches. Their collections are called families and each family comes with its own theme. They make models for both men and women. Some of the most popular IWC watches are under the family known as Da Vinci. It's called as such because the whole line is inspired by the sketches of the famous Renaissance artist and inventor.
The collection perfectly marries Renaissance art, timely engineering principles, and the latest innovation in watchmaking. The designs are definitely eye-catching. Wearing one will get you noticed for sure. What people like about it the most is its intricate design with Barrel Tonneau cases and straps made with crocodile leather. Cases either have a satin stainless steel or a brushed metal finish. There are also models that come with an 18k white gold case. Apart from the different finishes, you can also choose from the different strap colors available.
Another IWC family that's worth checking out is the Pilot series. As you may have guessed from the name, this is a collection of aviation-themed watches. The design of the watches are influenced by the different instruments found inside the cockpit of an airplane.
A popular model under this family is called Spitfire. Men love its bold design. It's a very classy-looking watch with its rose gold case and satin-finished surface. The brown leather strap completes the ruggedly handsome look of the watch. The Spitfire is definitely a must for the adventurous watch lover who cares about both looks and performance.
Another model to watch out for is the Worldtimer. This has a mode formal look making it ideal for well-traveled businessmen. The watch can help them keep track of time as they go from one time zone to another. It features a stainless steel case with a black dial.
Another popular series from the IWC collection is the Aquatimer family. The watches under this collection are made to resemble the controls of a submarine. These watches are made for diving and other water sports. They are guaranteed to be water-resistant. They also feature a chronograph with a colorful dial that makes it eye-catching.
These are just some of the IWC watch models that you should definitely check out if you are into contemporary watches. IWC watches are designed for the modern man and for those who are not willing to compromise.