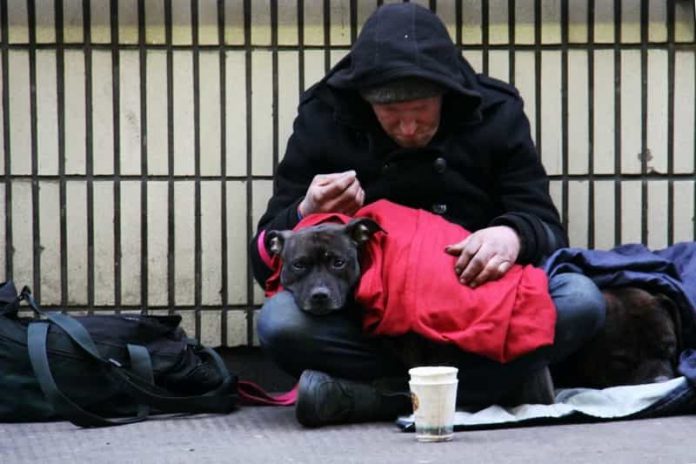 Addiction is a topic that often goes undiscussed, which means that many may not have the best understanding of what it is or how it functions. This can be especially true when it comes to socioeconomic status and addiction. Is there a link between addiction and poverty? There is. Let's take a closer look at the connection between the two and what might be the best direction for you moving forward if you're looking to address your own substance abuse issues and start a new life.
How are those at lower income levels impacted by addiction?
Addiction doesn't discriminate in the sense that anyone can become dependent upon alcohol or drugs. However, substance use and alcohol abuse can discriminate in terms of who's most affected by these issues. Research shows that opioid overdoses are more likely to occur in neighborhoods that have higher rates of poverty and unemployment. Equally concerning, unemployment has been shown to be a risk factor for heroin overdoses, and low education has been tied to higher risks for prescription overdoses and overdose mortality. Put simply, those who lack education, higher income levels, employment, or even those who are homeless are more at risk of not only developing addictions but potentially losing their lives to them. It can also make access to health care more difficult if a former addict loses their stability, increasing their chances of a relapse.
Put simply, impoverished individuals can be disproportionately affected by drugs. However, there are steps that you can take to begin working toward a clean, healthy life.
Take the first step by checking into rehab.
If you want to improve your quality of life and break away from your substance abuse, you need to find a rehab center that will provide you with the support, peaceful environment, and skills that you need to move forward more effectively. You can begin by looking for drug rehab centers in your area (such as a Google search for "drug rehab California"). Take some time to research your options and figure out which are the best fit for you. If money is an issue, there are low-cost and free treatment centers throughout the country that will be able to take you in and help you start your journey. While breaking free can be difficult, it will be worth every single second as you work toward a life you're excited by and proud of.
Create a plan of action to build the life you want.
While socioeconomic status can be a major obstacle in your life plan, it doesn't have to stop you from doing what you really want and creating a future that doesn't involve drugs. But what might this future look like?
Look for local resources that can offer you support for your current situation. Whether you're applying for food stamps so that you can feed yourself healthy, nourishing meals or you're reaching out for support with housing, there are resources out there that you can take advantage of to improve your life.
Start applying for jobs. Once you have enough money to support yourself and more to save, you might want to consider pursuing higher education. Let's imagine that you're really passionate about public health and supporting others. You can easily find a public health bachelor degree program that you can work on from the comfort of your own home. Once you get through all of the coursework and receive your public health degree, you have so many opportunities as a public health professional. Whether you want to work as a health educator, at a nonprofit organization involved in health care, or even as a data analyst, your bachelor's degree opens up the door for all kinds of choices.
Find ways to overcome triggers and keep yourself healthy. Take things day by day, adopt good self-care habits, and establish a support system.
Addiction can unfairly impact those with less, but it doesn't mean that you have to settle for less. If addiction has impacted your life, use the guide above to understand the link between addiction and poverty and how you can overcome it.