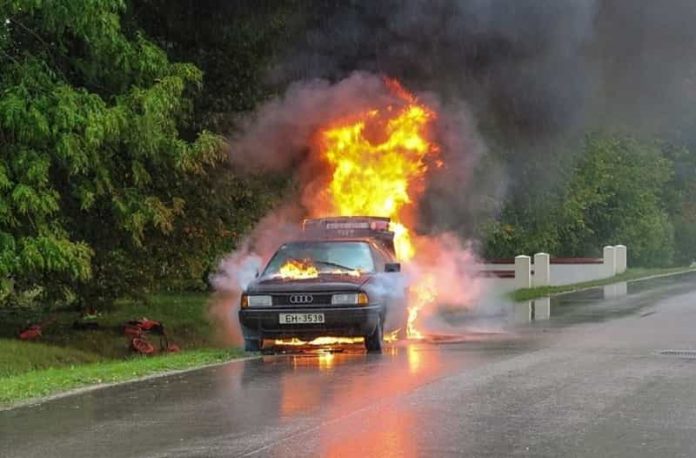 It's a nightmare scenario. You've just driven your brand new car off the forecourt, only to write it off within just a few hours. During that time, it's depreciated hugely – and thus your insurer won't cover you for the price of a replacement.
Guaranteed Asset Protection Insurance is a means of fighting against this. It'll ensure that you're completely covered against any eventuality. But is GAP insurance worth it for your new purchase? Let's take a look.
Prevents unexpected debt
If you've purchased your vehicle through finance, and it's stolen or written off, then any disparity between the purchase price and the amount that your insurer pays out is going to have to be paid for by you. After all, it's debt that you still have, secured against an asset you no longer own.
It allows for a brand new car
If you've got your eye on a brand new car, but don't want to incur extra risk unnecessarily, then GAP insurance might well be a worthwhile investment. New cars suffer the most from depreciation, and some models depreciate more quickly than others. If you're looking at one of these models, then GAP insurance might be something to consider – but note that it won't alleviate the inherent problem with depreciation (ie. that you'll sell your car for less when you come to look for a replacement).
It's cheaper than you think
Many reputable dealers will look to offer GAP insurance as an expensive bolt-on, and thus it's come to be viewed as an unwanted extra that's foisted upon motorists by overzealous salespeople. What's important to remember here is that there are online providers offering GAP insurance at a fraction of the price charged in the showroom – so be sure to look into it.
Insurers are regulated
If you opt for GAP insurance, then you can be confident that your insurer is compliant with the FCA, and that you'll get the money. The rules also mean that dealers can't sell GAP insurance at the same time as you buy the car. If you don't think the rules have been followed, moreover, you'll have the right to take the matter to the Financial Ombudsman.
It'll protect against crime
Vehicle crime has been on the rise in the UK for several years, despite being relatively low by historical standards. As such, there's always the likelihood that you new purchase will be stolen, or otherwise compromised. This is especially troubling when you consider that new cars are more attractive for would-be criminals, as their value is higher. Note that vehicle thieves don't have to steal the entire car: they can just take the wheels, and land you with a sizeable bill, and a headache.