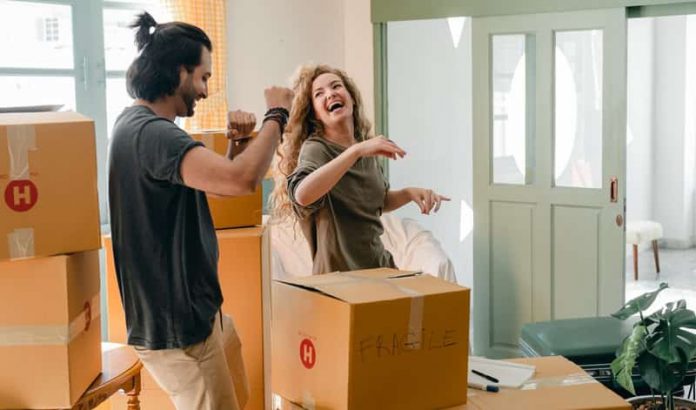 If you've tied the knot with your significant other, congratulations! You're in for a wonderful time and a wonderful life together! Moreover, if you've saved up to get yourself a house to call your own home, then you're in for a treat as you can finally settle down with the person of your dreams for the rest of your lives. Unfortunately, before we enjoy the idyllic image of a sunset while drinking a nice cup of tea with our spouse, we need to make sure we transported and delivered all of our things from our old house first.
However, this is where things can get complicated – as conducting a house move for the first time might not be as easy as it looks in television and film. Although, this doesn't mean that house moves are impossible to pull off!
Here are some quick tips you can rely on as newlyweds to pull off that house move right:
Submit your documentation and requirements as soon as possible. Once you've finalized your move, you should check and submit all the documents and requirements needed to secure not just your move but your ownership of your new home. That way, you won't have any unnecessary inconveniences before, during, and after the full move. For instance, you should finalize your utility requirements as well as other documents needed for your homeownership, as well as making sure your movers near Manhattan have the right clearance to operate in your new neighborhood.
Sort and catalog your inventory. One of the most essential things people often forget when organizing a move is organizing their inventory. After all, why do it when everything in your old house needs to be moved, anyway? Thing is, an inventory helps you identify things you plan on bringing to your new home as well as things you want to sell and even throw away. That way, your inventory becomes an invaluable asset to allow you to sort out things that are actually essential for the move or things you can otherwise just replace.
Curate a moving timeline according to your daily routine. A lot of people might consider moving a time-consuming endeavor, especially if they have busy lives. However, it's important to remember that a house move can only be as efficient as we make it to be. In turn, it helps us to make a moving timeline that adjusts to our daily routine and not the other way around. In order to make an efficient moving timeline, it has to be able to adjust to what we do every day. For instance, we should try using our paid time off, work leaves, and even days off to maximize what we can do for our house move instead of risking unnecessary absences to rush things.
Hire professionals to streamline your move. If you find yourself occupied with other things such as your work life or other personal endeavors, you might want to consider hiring professionals such as movers and packers in order to streamline some parts of your move. This is especially the case if you have a lot of stuff in your old home that you can't fit in your own car. Thanks to movers, they have the right skills and equipment that can make sure that your things are moved properly and safely without giving you a lot of hassle. Moreover, they can help you with much of the moving logistics concerns that you might have trouble with.
Moving For New Spouses: Start Married Life In The Best Way
With the above tips in mind, you'll likely realize that conducting a house move needs a lot of considerations. However, these considerations don't mean that doing the house move properly is impossible to accomplish. In fact, with the right approach and planning, you may be able to pull off your house move in the best way possible.
Remember, when conducting a house move, make sure you settle all your documentation first before trying to do anything else, and don't hesitate to contact professionals to help you further streamline the process. Good luck and have fun!
You may also like to read: The Benefits Of Hiring Professional Removalists When Moving