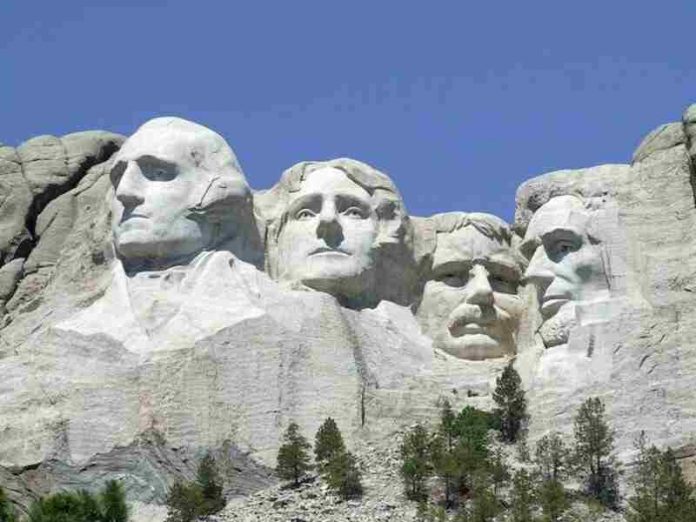 The states that make up the Midwest are Ohio, Michigan, Indiana, Illinois, Wisconsin, Minnesota, Missouri, and Iowa. They are known as the heartland of America for their role in manufacturing and farming. The area is ideal for farming due to its low, flat rolling landscape. It is also a heartland for its friendly people, Midwestern-style hospitality, unique seasons, festivals, and events that occur throughout the year.
The area also has a huge cultural impact. More than a quarter of US presidents come from the area. It has also been the birthplace of many illustrious entrepreneurs and inventors in the airplane, automobiles, electric lighting, transistor, petroleum, and steel production industries.
The region hosts large cities like Chicago, Indianapolis, Detroit, Milwaukee, Kansas City, Minneapolis, and Cleveland. Within the region, the Great Lakes are Lake Superior, Lake Michigan, Lake Huron, Lake Erie, and Lake Ontario. The Great Lakes have rivers that connect them to the Atlantic Ocean, making it ideal for shipping goods worldwide.
You won't be short of activities if you find yourself in the Midwest. While the region boasts activities that match any other place, it also has a few unique offerings.
1. Mt. Rushmore, South Dakota
Mt. Rushmore is a landscape etched with the faces of America's most profound presidents. It is a larger than life monument to George Washington, Thomas Jefferson, Theodore Roosevelt, and Abraham Lincoln. The memorial is in the heart of Black Hills National Forest, making it part of several attractions. It's a great place to visit with children, where they can learn about some of the nation's most outstanding leaders and their contributions to America.
2. Weekend in Chicago
Chicago is the third largest city in America, so it has a lot to offer in arts, culture, entertainment, sports, and business. As one of America's most storied cities, it has a rich history in architecture; you can take a boat cruise to learn about it.
Whether you are in town for the weekend, business, or a family trip, there are several events in Chicago that you can enjoy. The city has a wide selection of art, history, and culture museums. If you have kids, you can visit the Navy Pier, Chicago Children's Museum, Lincoln Park Zoo, and Maggie Daley Park for some ice skating during winter. You can also catch a game at its renowned Wrigley Field or go shopping at Michigan Avenue's Magnificent Mile.
3. Mackinac Island, Michigan
Mackinac Island is a unique destination. One of its features is that cars aren't allowed on the island; there haven't been any for over a century. That gives the island a calming sense of timelessness. Without cars, the islanders and visitors rely on bicycles and horses to get around. So the sounds of the island are mostly the clip-clop of horses. You can hire a bike or horse once you are on the island.
While on the island, you can visit the historic Fort Mackinac, view unique rock formations, or watch the island's renowned fudge makers make fudge. There are several restaurants you can enjoy on the island, and you can find a place to stay in any of the boutique offerings; there are no chain hotels on the island.
4. Indianapolis Motor Speedway
If you want a rush and enjoy speed, you might enjoy the iconic Indianapolis Motor Speedway, the world's largest race course. The Indianapolis Motor Speedway is home to the Indianapolis 500 and NASCAR series. Watching a race is thrilling, but you can also take a spin in an NTT IndyCar Series car if you like. A lot goes into pulling off great races; you can see that through a behind-the-scenes tour.
You can also opt for a professional driver to take the wheel while you experience the g-force and speeds that racers experience. You can visit the Motor Speedway Museum and learn about the course's rich history.
5. Rock and Roll Hall of Fame, Ohio
Music pulls people together. It evokes emotions and defines eras. One of music's staple genres is rock. Rock has a long history and is diverse in its sound. It has laid the foundation for new music and artists. The men and women who make significant contributions to rock are immortalized in the Rock and Roll Hall of Fame and Museum.
The honourees and patrons of the genre donate artifacts and memorabilia to the museum. The museum, in turn, displays them as exhibits that tell the genre's illustrious history, including origins, influences, fashion, and biographies.
Visit the Midwest
The Midwest is an integral part of the American nation. It has a rich history, beautiful scenes, and many activities for its guests. You will have a good time with the friendly people of the Midwest.