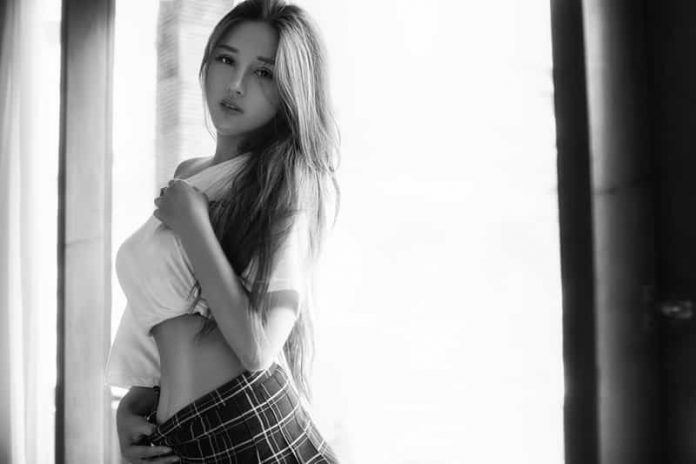 Crop tops are a fashion staple that seems to always be in style. And what's great about them is that there are so many different styles and options that they can be worn by anyone. The key to a great crop top outfit is finding the right style for your body type. No, you don't need six-pack abs to rock a crop top and look fantastic! All you need is the right style and some confidence to rock your look.
There are a lot of great options to buy crop tops online. But how do you pick the right one for your body type? Here are some pointers that can help you get started.
Crop Top Outfits for Every Body Type
Get the inside scoop on the best crop top outfits for every body type from the team at Shop Style Shark. Have your own major fashion moment by rocking your crop top with the perfect bottoms and accessories. Here are some of our favorite outfit options:
Bowling Shirt and High-Waisted Jeans
This crop top outfit is perfect if you have a pear shape. Wear the crop top under the bowling shirt and leave it open all the way, or just a bit. We personally love tying the bowling shirt at the waist, sitting at the waistline of high-waisted jeans. This is a flattering way to draw just enough attention to your midsection.
Cropped Pants and Block Heels
For you longer-legged ladies, pairing a crop top with cropped pants is a great way to up the sex appeal without showing too much skin. Add a pair of low block heels and you have a classy look that can easily transition from day to night. Wear matching colors on top and bottom for a really sleek look.
High Rise Jeans and a Long Crop Top
If you are petite, you want a look that will elongate your legs. High rise jeans are a great way to do that, especially if you opt for a pair that skims the floor. Pair your high-rise jeans with a longer crop top that barely touches your waistband to really elongate your body.
Cargo Pants and Frills
If you are pear or hourglass shaped and want to accentuate your midsection, try pairing a crop top with a frilly trip with a cargo pant. A cargo pant that stops right at the ankle paired with some platforms (can you say creepers?) elongates your look and is flattering.
Form-Fitting Tube Tops and a Skirt
If you have a fuller bustline, a crop top can be tricky. Our recommendation is to try a form-fitting tube top. Choose a minimalist tone, and pair it with a flowy skirt for a beachy, relaxed vibe. If you want a little more coverage, layer a jacket or shirt on top of the tube top.
Fitted Crop Top with Cut-outs
If you have an athletic body shape and want to show off your toned assets, try a crop top that has cut-outs. A fitted crop top defines your body shape, and cut-outs can show off pieces of your arms. Pair it with black leggings or jeans to really make a statement.
Add Interesting Details
If you are apple shaped, you can accentuate your best assets and lengthen your look by adding interesting details to your outfit. A crop top with sleeves is a great way to add interest up top. Pair it with a skirt that has a side slit to show off a little more skin and draw attention to your legs.
Conclusion
As you can see from these crop top outfit ideas, anyone can rock a crop top without having to sacrifice being comfortable and confident. Try these tips to make your crop top outfit a success no matter what your body type.