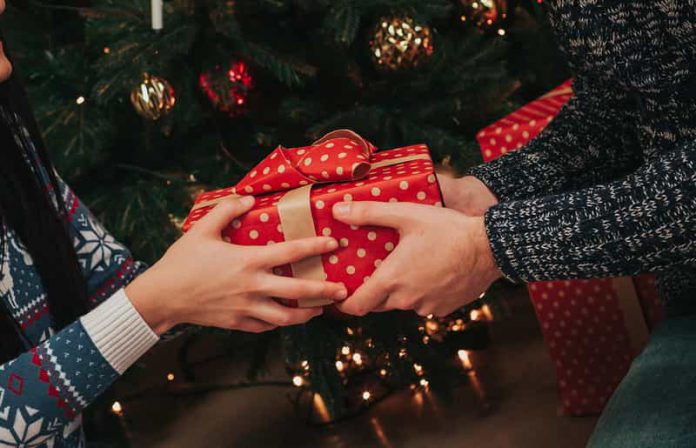 No matter how long you've been with your partner or how well you think you know them, sometimes, knowing what to get them for Christmas can be the hardest task of all. Yes, you might be thinking that the holidays are some way off yet, but we are now closer to Christmas 2021 than 2020 and, let's face it, after the year we've had why shouldn't start looking forward to Santa coming down the chimney?
If you're with someone who tends to buy whatever they want, finding a heartfelt gift that they will love but don't already own is tricky. We've compiled a list of varied gifts and stocking fillers that everyone will adore, with something to suit every type of partner and every budget.
Whether you're looking for a unique, sentimental present or personalized gift that no one else would have thought of, or if you're hoping to surprise your other half with a useful gadget they never knew they needed – there's something on this list for everyone, so take a look!
Is your partner a plant lover? If so, a plant subscription box will go down a treat. You can pick a box that suits your partner's preferences and your budget. There are succulents, aquatic plants, pet-friendly plants and large indoor plants, as well as seasonal garden plants and seedlings. This is one of those gifts that keeps on giving and is guaranteed to bring a smile to your someone special's face.
A brass locket with a copper heart, this nifty piece of jewelry comes filled with tiny vintage polaroid pictures. It's perfect for someone sentimental and who likes to capture memories in photos. The locket can be gift-wrapped free of charge to make it extra special.
If your other half is a trainee teacher or someone who loves to stay organized at school/work, this vinyl chalkboard roll is the perfect stocking filler. It can be cut to size and adhered to almost any surface, plus, it comes complete with a chalk pen and eraser. This is a useful present but one that will no doubt be appreciated greatly because it shows you're thinking of them, even when they're at work.
This is a truly unique idea that shows a lot of thought and love has gone into it. You can create a bespoke gift box bursting with goodies your partner will love. First, you select the packaging. Next, you choose the presents. There are presents for him and her, as well as Christmas themed gifts. Try to choose an aesthetic and unique present that would perfectly add to the atmosphere of the holiday and the box itself. Angel pendants, which can be found here, would be a great complement to the necklace she already has. The price of the box depends on what you choose to put in it, so this is a great option for every buyer.
If your other half is a budding chef (or someone who dislikes cooking and wants to make it as easy as possible), the Instant Pot is calling. This is a slightly pricier present, but it's well worth the money. If your partner likes to have all the latest kitchen mod-cons, they'll love the Instant Pot. Likewise, if they absolutely hate cooking or frequently work late and need food in a flash, they'll love it too!
If your partner appreciates the finer things in life, Tateossian London cufflinks will hit the spot. Made from unique materials and precious metals, Tateossian offer something a little extra to ordinary jewelry. If you want to make it extra special, check out their personalization services.
This poster is a great gift if you and your partner prioritize date nights. You can scratch off all the things you've done together, and you can use it to draw inspiration for future dates if you're running out of ideas. This stocking filler is perfect for the romantic person in your life.
Hopefully, this gift guide has given you a bit of inspiration on what to buy your partner. Whatever you choose to go for, after the year we've all had, the greatest gift of all is just being there for your other half (but a nice present never goes amiss)!