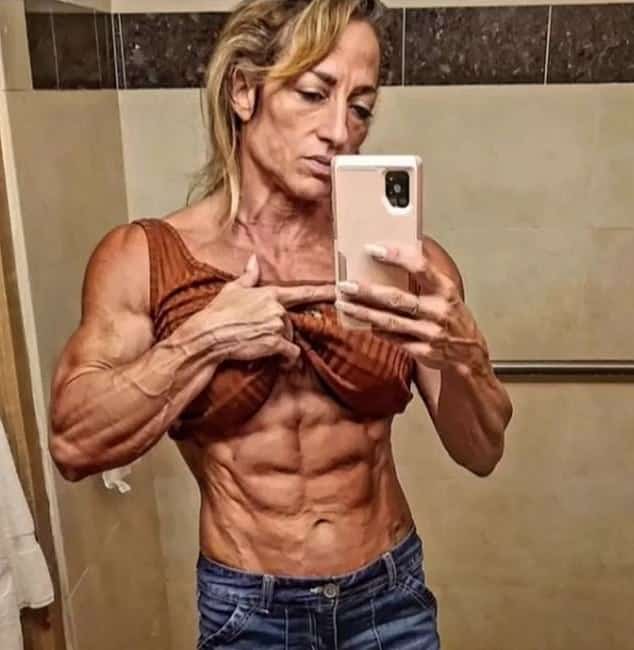 Bodybuilding mom, 48, STUNS TikTok with her bulging muscles and six-pack after her teen daughter posted photos of her to warn guys who they will have to deal with if they 'cheat on her'
Delaney Short, 17, from Virginia, took to TikTok to share footage of herself taking a mirror selfie followed by a slideshow featuring pictures of her ripped parents
The video is part of a new TikTok trend in which users are daring people to 'cheat' on them while sharing photos of their most intimidating family members
Her mother, Becky, 48, and father, Brandon, 47, are both bodybuilders, and commenters were stunned by their bulging biceps and toned physiques
Delaney's clip has been viewed 14.5 million times since it was posted last week
A rising TikTok star has stunned her fans by sharing photos of her ripped bodybuilder parents, but it's her muscular mother that has their jaws dropping.
Delaney Short, 17, from Virginia, took to the video-sharing platform to share footage of herself taking a mirror selfie followed by a slideshow featuring pictures of her mother, Becky, and father, Brandon.
'Go ahead… cheat on me,' she captioned the clip, which has been viewed more than 14.5 million times since it was posted on September 21.