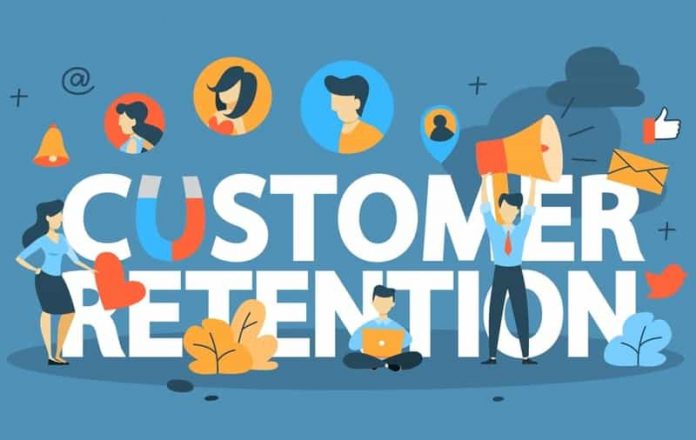 One of the biggest challenges that a business faces is customer retention. It doesn't matter how much of an audience you attract to your platform. If you are not able to retain them, you are not going to earn a profit.
This is why you need effective ways to retain customers. You are required to focus on your marketing strategy.
If you haven't been able to figure out the ways, here are some amazing ways to increase customer retention and increase profits.
1. Push Notifications
It doesn't matter whether your audience is on the Android platform or iOS platform, you can target them effectively through React Native Push Notifications.
It is one of the best ways to target audiences from around the world. It not only helps you to bring a new audience to your app but also helps you to retain them.
You might be wondering how?
Well, push notifications provide a rich user experience to your users. They are automated and keep reaching your audience on a timely basis carrying alerts or other useful information. They provide you an effective way to establish two-way communication with your audience. This helps to build a solid relationship.
Moreover, you can add links or call-to-action buttons. This helps you to increase conversions.
2. Personalization
These days the market competition is rising a lot. If you fail to satisfy your customers they will leave your platform in search of some better option. Once they are able to find products or services of their choice on another platform, it will become difficult to bring them back.
So it is better to retain them. You can easily do so through personalization. All you need to do is to collect user data and then use it to recommend personalized products or services. This will make your customer feel that you understand them. This will motivate them to show their presence often on your platform. If not for purchase, then for having a look at fresh arrival, latest deals, etc.
The thing is, this will increase the chances of a sale in case the customer finds a product or service interesting or it is on offer.
3. Establish Trust
Trust is the hard thing to earn when it comes to business, but once it is earned the results are awesome. All you need to do is to provide good service along with quality products.
The thing is, some platforms offer unmatched quality on their products but fail to provide the required service. This is where users lose interest and never show again. In some cases, they only show up when they need a product that they are interested in, but are not able to find on other platforms.
You can establish this trust by often reaching them for ratings and reviews. You are required to present 24X7 for responding to their queries or resolving issues. This will let them purchase your products without any worry as they know back in their mind if something went wrong with the products, you are there to help them out.
4. Feedback
Some business owners do not consider it crucial. This is where they lack. Nobody can tell shortcomings about your products or services other than the one who is using them.
The thing is, sometimes it becomes difficult to trace weak points or flaws. But for regular users it is easy. This is where you can take advantage of and ask for honest feedback.
You will be surprised to find out several bugs or flaws that you have never imagined of. This will help you to fix various issues at the earliest possible level. As a result, you will be able to provide a rich user experience. Most of all, the users will feel special when asked for feedback. This will help to establish a solid relationship.
5. Rewards
You might have some customers who often visit your platform or they prefer your platform over your competitors. These are your best bets. You can easily use your CRM software to find these customers.
Once found, offer them special rewards and appreciate their long journey with your platform. This will make them feel special. As a result, they will not only like to visit your platform more but will also become your permanent customers. Most of all you will earn free advocacy through them. This is further going to increase your sales.
Conclusion
Retaining customers and increasing profit is not as difficult as it seems to be. Once you implement effective ways, you will not have to face trouble with profit. Some of the top amazing ways are presented to you. Now the choice is yours.
Author Bio: Wonderpush provides you with React Native Push Notifications. You can use them to retain customers and increase profit without putting in hard effort.