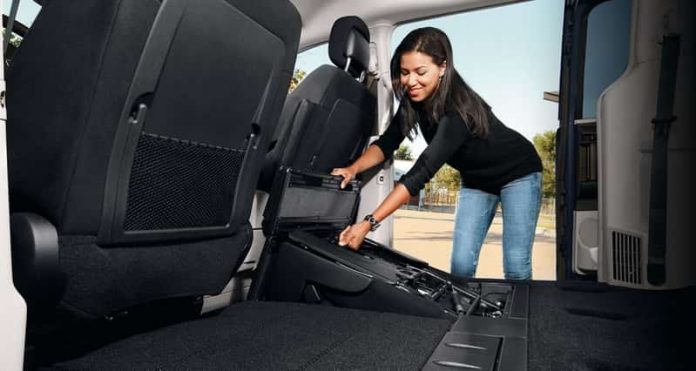 Sometimes our needs of space in a car get extended. We look for seating arrangement for at least five passengers and plus, there is luggage and baggage to take care of. There are mini vans but they are not just your type. Thankfully, we have some good options in those three-row vehicles available on the market today. The automakers seem to have been concentrating on making these vehicles family-friendly and meet the needs of the most demanding users of today.
Whether one is out on a long trip with their family or planning a weekend getaway, these top three-row vehicles will meet all your needs and preferences in every way. There are options available for under $30k but one could get away with some good buys under $25k too. So take your pick carefully when you're cross-shopping these vehicles. Think about every passenger that is going to use the vehicle, including your kids.
1. Toyota Rav4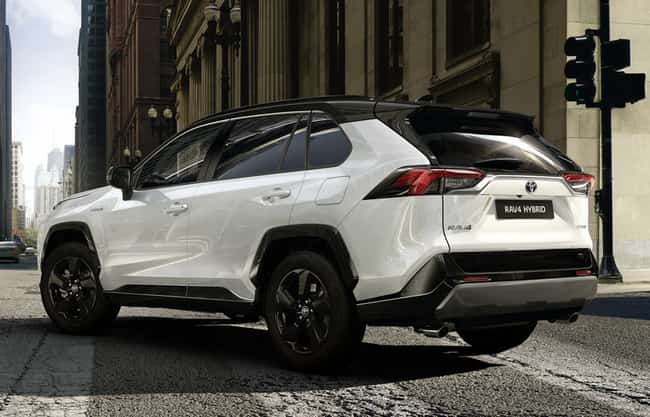 Toyota Rav4 is one of the top three-row vehicles to consider. You won't perhaps like that spare tire on its tail, but don't get turned away with that. This is a great choke for frugal families looking for space as well as fuel-efficiency. Priced at $32,900, with a front-wheel-drive and base four-cylinder, the vehicle is remarkably comfortable with good on road manners. You will completely in control behind the wheels and the drive is refined. This is an excellent choice for city-dwellers.
2 . Kia Sedona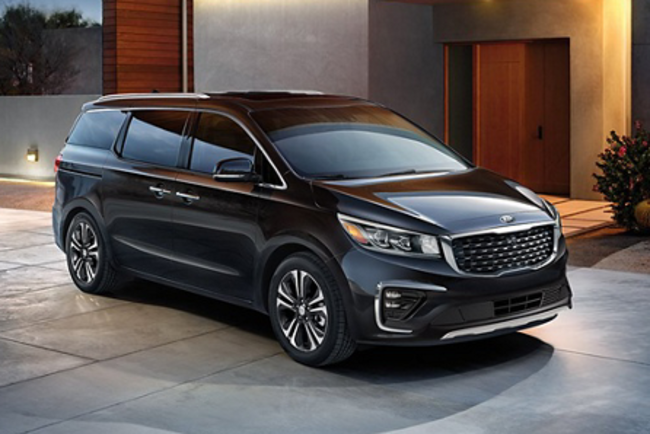 Kia Sedona is one of the most affordable three-row vehicles and starts at just $27,400. You get two offers in lengths, short-wheelbase and a long-wheelbase. Go for the longer base unless and until you live in a crowed city with perpetual parking problems. The third row can get folded flat to make some more space. Perhaps Kia needs to work on its styling to keep up with the competition in the market and rivalry from other modern rivals.
3 . Dodge Grand Caravan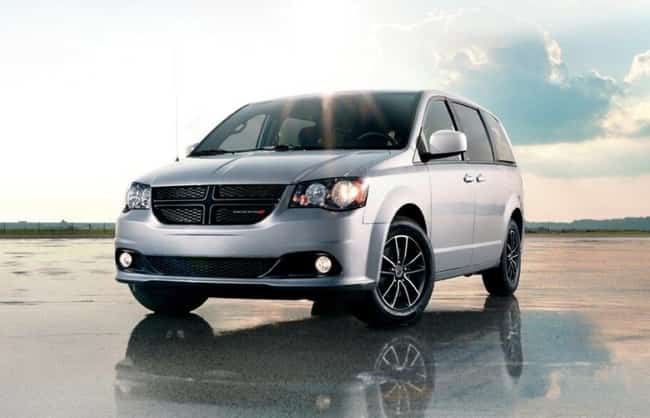 Dodge Grand Caravan seems to have spent all its money and love on those luxurious and entertaining interiors. And the styling and performance will leave you completely impressed. No wonder it is one of the most popular choices in the segment of three-row vehicles. Priced at $27,040, the grand caravan has been redesigned. Although you will not find it becoming more fashionable or sporty over the years, but it still enjoys support from its customers. You can keep your family happy with more of that space in the interiors as well as expect lower bills from the gas station.
4. Mazda Mazda5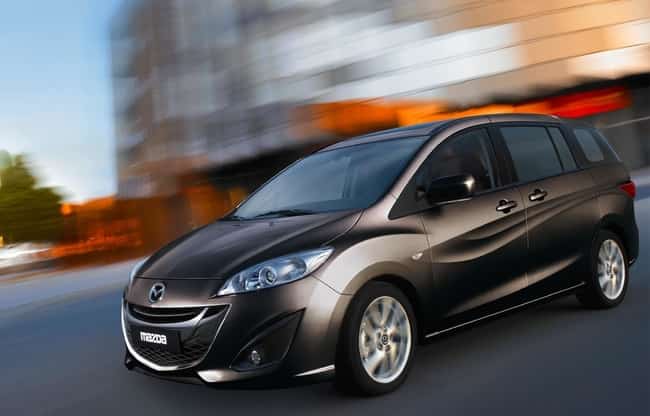 This is just the three-row vehicle you were looking for if seeking fuel-efficiency, roomy transportation apart from easy handling. Mazda5 is fun to drive and at $21,995, seems to be a best choice too. It will offer you the responsiveness of a small-car feel and gives one an excellent handling experience. The side doors open with ease and without power assistance. This is the only one in this segment with manual transmission. You can also check Mazda CX 5.
5. Kia Rondo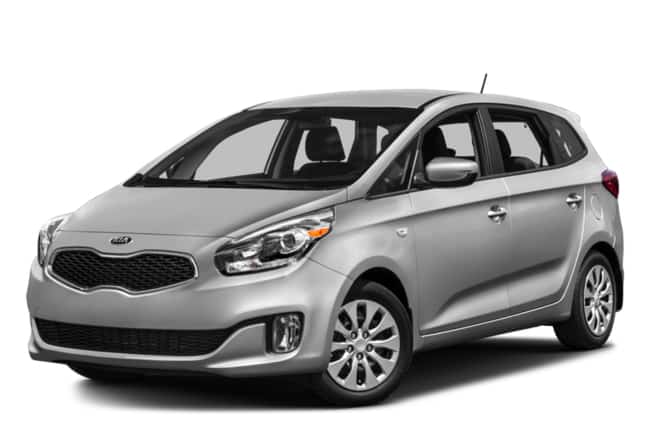 Another name on the list of the top three-row vehicles is Kia Rondotcc's. The looks will not impress you completely but the price of $23,195 will definitely interest you. Lots of kids with their pets are going to love this one. It doesn't look like a minivan but this homely-looking crossover will be loved by your family. Take a look at the inside and all your cravings for practicality will finally be met here. Those hinged rear doors make it easier to get in and out.
Go ahead and take your pick from some of the most popular three-row vehicles. The new models are coming with superior and more options to please the whole family. While your family gets hooked to all that space inside, you remain cool wit those lower fuel bills. Look beyond the external appearances and focus on your day-to-day needs. These vehicles are just the ideal choice for those with needs of seating more passengers and needing space for baggage.