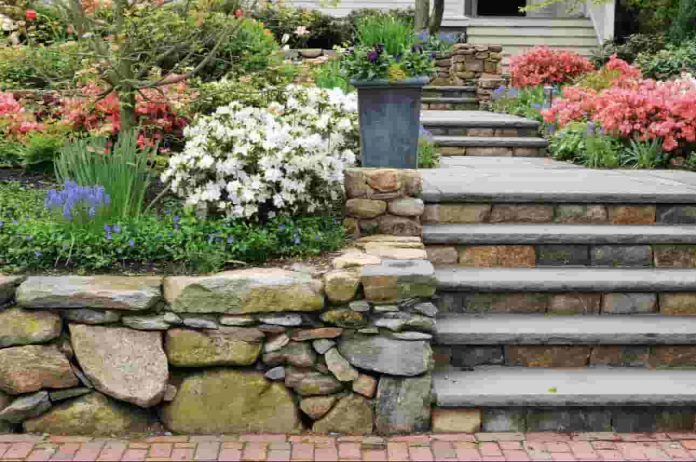 Does that brown, dry grass make you want to weep? Is your normally lovely yard feeling a bit blah this fall? If so, it's time to liven things up.
A well-designed landscaping project with colorful fall plants and vibrant seasonal decor is a slam-dunk way to change up your space. Take a look around your property and ask yourself, "How can I make this more attractive?"
This article will help you make your outdoor space even better. Read on to discover some colorful landscape ideas for fall.
1. Embrace the Power of Mums
Fall isn't complete without the cheerful presence of chrysanthemums, affectionately known as mums. These colorful blooms come in various shades of red, orange, yellow, and even purple, making them ideal for vibrant fall landscaping. Plant them in clusters or pots near your entrance, along walkways, or in your flower beds.
The best part? Mums are low maintenance, so they're perfect for beginners. Just ensure they get plenty of sunlight and well-draining soil, and you'll enjoy their vibrant colors well into the fall season.
2. Decorate with Pumpkins and Gourds
Nothing says "fall" quite like pumpkins and gourds. These versatile veggies are not only for carving and pies but can also serve as eye-catching decorations for your landscape.
Scatter them around your garden, place them on your porch, or create a charming pumpkin and gourd display. Choose a mix of sizes, shapes, and colors for a visually appealing arrangement that screams autumn. Don't forget to add some hay bales for an extra rustic touch.
3. Go for Foliage Variety
Fall foliage is a sight to behold, and you can make the most of it by selecting trees and shrubs that boast colorful leaves. Consider planting maple trees, which turn stunning shades of red, orange, and yellow in the fall. Japanese maples, in particular, are known for their vivid foliage.
Additionally, shrubs like burning bush and dogwood add fiery red and purple hues to your landscape. These plants require minimal landscape maintenance, making them an excellent choice for busy gardeners.
4. Create a Rock Garden
If you're looking for a low-maintenance option that still packs a punch in terms of fall color, consider designing a rock garden.
Choose rocks of various sizes and shapes and arrange them in a way that resembles natural garden landscaping. Then, select drought-tolerant plants like sedum, ornamental grasses, and hens and chicks to fill the spaces between the rocks.
These plants come in a range of autumnal shades and will thrive with minimal fuss. Add some decorative gravel for a polished look that requires little landscape maintenance.
And speaking of landscape maintenance, if you need one, check out https://www.davidsonlandscapingllc.com. Make your fall landscape the talk of the town.
A Guide to Creating Stunning Colorful Landscape
Fall landscaping doesn't have to be dull; brighten up your yard with vibrant hues! Shrubs, flowers, foliage, and even furniture can be painted to create a more unique, colorful landscape. Dare to think outside of the box; make your outdoor space one of a kind.
Take the first step to revamp the season. Start planning your colorful creation today!
If you found the information above helpful, please feel free to explore the rest of our blog for more great content.