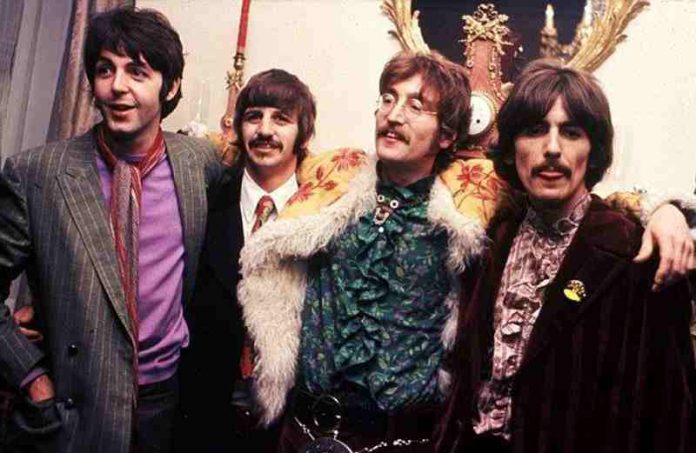 The Beatles
The Beatles were an English rock band established in 1960 in Liverpool by John Lennon, Paul McCartney, George Harrison, and Ringo Starr. They are recognized as the most influential band of all time. Their sound, which was rooted in skiffle, beat, and 1950s Rock 'n' Roll, innovatively blended elements of classical music and conventional pop; the band also explored music styles ranging from ballads and Indian music to psychedelia and hard rock. The Beatles revolutionized many parts of the music industry as pioneers in recording, composition, and artistic presentation, and they were frequently portrayed as leaders of the era's social and sociological movements.
The Beatles are the best-selling music act of all time, with 600 million units sold worldwide. They have 15 number-one albums on the UK Albums List, 20 number-one hits on the Billboard Hot 100 chart, and the most singles sold in the UK. Seven Grammy Awards, four Brit Awards, one Academy Award, and fifteen Ivor Novello Awards were bestowed to the band. They were inducted into the Rock and Roll Hall of Fame in 1988, and each of the band's major members was honored separately between 1994 and 2015. The quartet topped Rolling Stone's lists of the best artists in history in 2004 and 2011. Time Magazine selected them among the 100 most influential persons of the twentieth century.
Which Beatles are still alive?
The question that's coming to your mind would be are any of the Beatles still alive? John Lennon, who was assassinated outside his New York City apartment in 1980, was the first of the Beatles to go. George Harrison, the Beatles' quietest member, died of lung cancer in 2001. Harrison went on to have a successful solo career when the Beatles officially disbanded in 1970. He published All Things Must Pass, which was praised by reviewers. The album's lead track, "My Sweet Lord," became a smash for Harrison. In his 50s, the former Beatle fought multiple forms of cancer. According to The New York Times, he got therapy for cancer in his throat, lungs, and brain in the late 1990s and early 2000s. Harrison died of lung cancer on November 29, 2001, in Los Angeles. He was 58. Paul McCartney and Ringo Starr, the two surviving Beatles, are still engaged in the music industry.