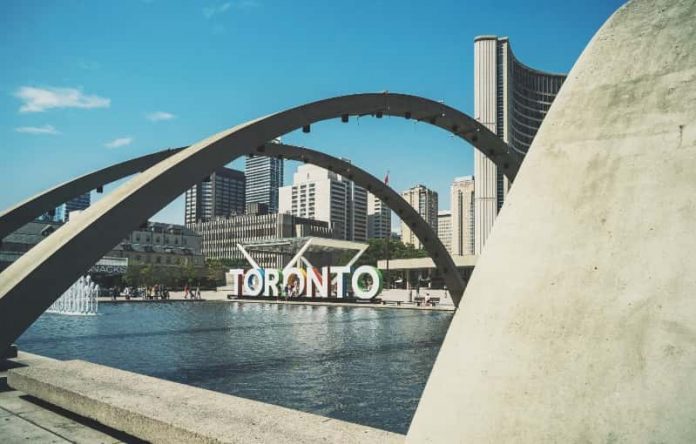 Are you thinking of moving to Toronto?
It's a huge decision, especially if it's your first time living in a big city. Toronto has everything, whether you're a foodie or into fashion. It's the financial capital of Canada and the center of almost any industry where you need capital to start or run a business.
Are you new in town? Wondering what it is really like living in Toronto? Is it safe for new residents?
This article captures the best things about moving to Toronto. Read on to decide if Toronto is the place for you.
The Vibrant Neighborhoods: Finding Your Niche
Toronto is a city of neighborhoods, each with its distinct character and charm. From the artistic vibes of Kensington Market to the upscale elegance of Yorkville, there's a neighborhood to suit every taste.
The Annex boasts tree-lined streets and historic homes, while Queen Street West is a hub of trendy shops and vibrant street art. Whether you're a foodie looking to explore diverse culinary scenes or an art enthusiast seeking galleries and theaters, Toronto's neighborhoods have something for everyone.
Cultural Melting Pot: Embracing Diversity
One of the most remarkable aspects of Toronto is its incredible diversity. With over 450 ethnic origins and more than 200 languages spoken, the city truly embodies multiculturalism.
This diversity is celebrated through various festivals, such as Caribana, Diwali, and the Toronto International Film Festival (TIFF). Living in Toronto means having the opportunity to experience a wide range of cultural events, cuisines, and traditions, contributing to a rich tapestry of daily life.
Transit Adventures: Navigating the City
Toronto's public transit system, known as the TTC, is a lifeline for many residents. The subway, buses, and streetcars connect various parts of the city, making it relatively easy to get around without a car.
While the TTC is generally reliable, it's not without its quirks, like any public transportation system. During rush hour, the subway can get crowded, but it's a great opportunity to dive into a good book or catch up on podcasts.
Seasonal Rhythms: Weathering the Changes
Living in Toronto means experiencing the full spectrum of seasons. Summers are warm and lively, with outdoor patios, festivals, and trips to the Toronto Islands. Fall brings a breathtaking display of colorful foliage and a cozy atmosphere, while winters are a mix of snow and slush, perfect for skating at Nathan Phillips Square.
Spring signals the return of outdoor activities and the famous cherry blossoms in High Park. This is the perfect season to get a subscription for a monthly ebike rental. Adapting to these seasonal shifts becomes second nature for Torontonians.
Cost of Living: Navigating Expenses
It's no secret that Toronto's cost of living is relatively high. Housing prices can be steep, whether you're renting an apartment or buying a home. The downtown core tends to be pricier, but more affordable options can be found in the suburbs.
While some expenses might stretch your budget, there are plenty of ways to enjoy the city on a budget – from free outdoor events to exploring the city's many parks.
Living in Toronto – A City of Endless Possibilities
Living in Toronto is a great experience, providing the opportunity to access some of the best education, culture, and career opportunities in the world. With great public transportation, excellent health care, and plenty of entertainment options, the Toronto lifestyle truly has something for everyone.
So, if you're looking for a city to call home, why not give Toronto a chance? You won't be disappointed!
Did you find this article helpful? Browse around the rest of this section for more great tips.