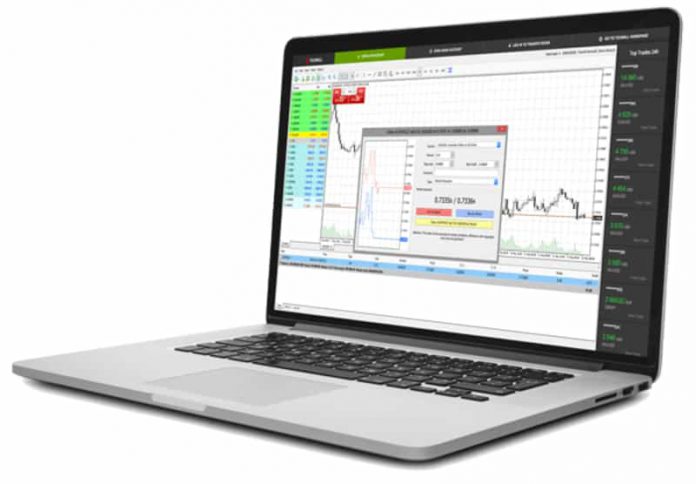 The forex market has evolved significantly during the digital age, to the point where 170 major, minor and exotic currencies are now widely traded across the globe. It's now possible to trade online and in real-time, thanks to the emergence of web platforms such as the MetaTrader 4.
Make no mistake; this type of innovation has made the forex market and similar entities more accessible than ever before, with increased daily trading volumes being underpinned by aspiring and part-time investors.
In this article, we'll appraise the functionality of this type of platform, while asking what benefits the MT4 webtrader platform offers to investors.
What is the MT4 WebTrader Platform?
The MT4 platform was initially developed and released back in 2005, with this trading app focused on the volatile forex market.
The webtrader iteration retains all the features and familiarity of the original platform, with the only difference being that it can be accessed directly through a desktop or mobile browser (depending on what device you're using).
This enables you to trade and access the market freely, so long as you have a functional device that's connected to a viable Internet connection. With a single click, you can open the MT4 webtrader app in a new and secure browser window, accessing your account and complete asset range in the process.
Of course, you'll usually utilize an MT4 webtrader app in conjunction with a licensed brokerage site, enabling you to access enhanced trading conditions securely and in real-time. Through your browser, you can subsequently access spread from 0 pips and 1.5s execution, with this helping to bring a professional trading experience to a part-time investor base.
What are the Benefits of Using the MT4 Webtrader App?
This leads us neatly onto the primary benefits of using the MT4 webtrader app, which combines these advantages with convenience and increased opportunities for even inexperienced investors.
We've already touched on security, which is reinforced when using the webtrader app. More specifically, this platform utilizes securely encrypted data transmission when completing transactions, safeguarding your capital at every stage of the investment journey.
You can also access more than 30 technical indicators through the MT4 webtrader platform, enabling you to make informed decisions in real-time and capitalize on market price shifts and movements.
Most importantly, you'll retain the ability to create and view customizable price charts when using the MT4 webtrader platform. This is one of the main selling points of the original MT4 platform, while the desktop webtrader allows you to view your personalized charts clearly and on a large display.
This, along with nine different time frames, makes the MT4 webtrader an incredibly functional and easy to access tool, and one that has brought forex trading to a global mass market.