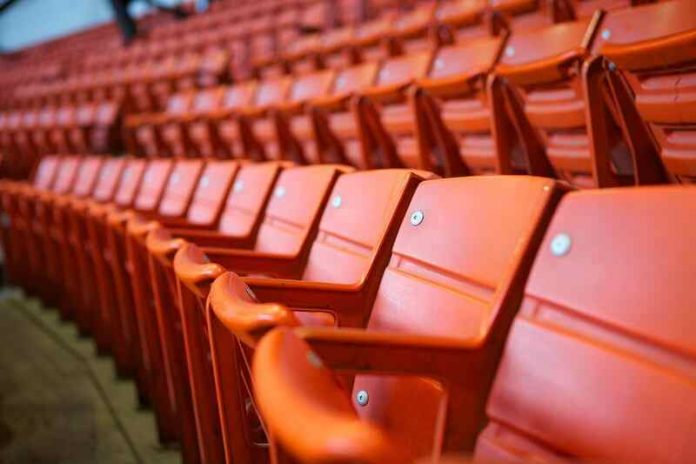 Running a successful business requires hard work and skills relevant to the industry. Launching a product and successfully getting the target audience's attention for every new release is an art. One of the best ways to introduce a new product is to host a launch event. A launch event can serve as a springboard to put your idea on the market and set the stage for a successful marketing campaign.
There is no denying how beneficial a well-planned product launch can be for the company's overall success. Every big company today is looking for ways to make its product launch stand out among the crowd because the goal is to create an 'unforgettable' event.
Your audience must get so enthralled by your product and brand in general that they opt for your company over all others.
That being said, there are several ways to host a successful brand launch event. If you are planning a new product launch and looking for some guidelines to make it fun and engaging, this article will help. So here are tips for launching a fun and engaging brand launch event.
1. Opt for a relevant theme
Everything at your brand launch event should reflect your product and must remind the audience of the product itself. So your color scheme, overall aesthetic, backdrop, arrangement, and seating should all be relevant to your brand or industry.
It is a great idea to give your audience a hands-on experience with your product. This could include activities relevant to your product. For instance, if you are launching a new electronic device or introducing new software, set up stations where your audience can get hands-on experience.
The backdrop also plays a crucial role in the event's overall theme. You can get customized backdrops for bands from numerous service providers. Your stage and any other blank wall could have a poster advertising your specific product or brand.
2. Look for an exciting venue
While it is true that some highly appealing venues can distract the audience from the brand you are marketing, it is equally valid that a bad venue choice can discourage the audience from coming to the event in the first place.
Your choice of venue influences your customer's overall experience and significantly impacts whether they find the event memorable. It is best to match your venue to your product's nature. For instance, a venue associated with technology can be used for a product launch of new software.
Secondly, if your product is aimed at an audience from a specific locality or demographic, ensure the venue is close to the target location. If your guests have to come over long distances to attend your event, the turnover rate might be disappointingly low.
3. Let your audience take the reign
t have had plenty of experience with product launches loaded with one-sided information delivery. Still, it is rare for them to have had hands-on experience. It might be surprising to know how much you can appeal to your audience by giving them a little control.
For instance, in launching a new vehicle, it is common practice to display the car on a high pedestal and let the viewers enjoy it by simply looking. It's a different experience if they get to sit in the driving seat or even give the car a test drive.
Online product launches, even for products like cars, have become the trend today. Even the auto sector has looked into this fantastic opportunity. For a successful digital launch, you should work towards integrating offline strategies with the latest technologies like Virtual Reality.
4. Create a story
Today storytelling is a very useful marketing strategy that engages the audience and piques their interest. Research has proven the effectiveness of stories in getting one's attention. This is a great way to attract the audience's attention and create a positive image of your brand and product.
For a good brand storytelling strategy, you must create a narrative around the purpose of the brand or product's existence, incorporate emotions, ensure consistency, and use innovation. A product launch is a beautiful time to share this narrative in real-time and make additional face-to-face efforts to engage the audience.
5. Incorporate entertainment
Product launches loaded only with information can get quite boring for the audience. As important as it is to make a product launch informative, entertainment should not be skipped. Fun and enjoyment are always good; it ensures the audience finds the event memorable and worth their time.
To keep the audience interested, you can use the services of a stand-up comedian, hold a virtual game contest between guests, or hold contests using the product you introduced.
6. Create curiosity with digital teasers
Curiosity can work wonders when it comes to marketing. Teaser campaigns are a popular and successful strategy brands use to create engagement even before the product is released. Professionals suggest using teasers on social media as a beautiful way of building anticipation in the audience.
A teaser could be a vague social media post, a cryptic email, or a video clip that ends with a cliffhanger. This strategy is all the more compelling today, as compared to the previous times, because social media has become all-prevalent, and it is very easy to reach the audience via this channel.
7. Give away product launch gifts
It is always a pleasant experience to get some memorable gift after attending an event. The right gift choice can help you market your product beyond the immediate guests. If your souvenir pleases the guest, they likely share the details of the launch among their friends and family.
Strategically plan your product launch gift and develop an idea that will appeal to and engage the audience. Some unique product launch gifts could include tech accessories, stickers, key rings, beauty products, or even custom chocolates.
This one-time investment can yield significant benefits in the long run. Give your attendees a gift they don't expect or don't usually get from product launches to make your brand the most memorable.
Final words
Product launch events offer ample opportunities to boost your marketing campaign, so you must use this opportunity wisely. Begin by creating hype through teasers, and then work on making your event memorable.
You should look for an appealing venue, work on creating a relevant theme, incorporate a brand story, engage the attendees with some activity, and give away memorable gifts. Your goal is to ensure your audience remembers your product and prefers your brand over others in the market.