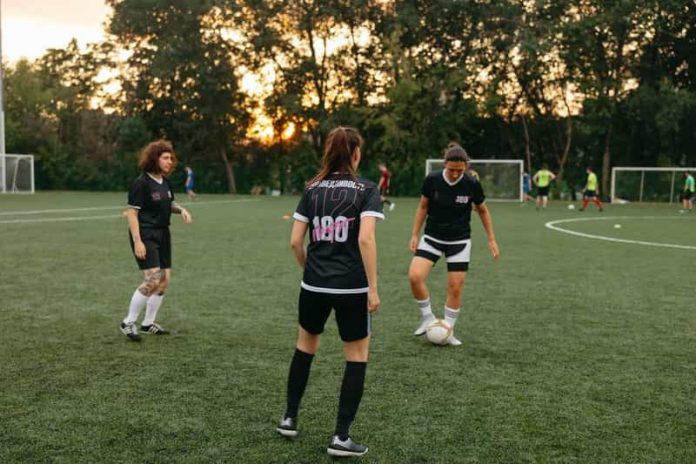 While playing soccer, you are probably used to wearing a jersey with your team's and sponsor's logos. If you're on the field by yourself or in practice sessions, your choice of jersey is your own.
Whether you need men or women soccer uniforms, knowing about their features like functionality and appeal is essential to ensure that you invest in a proper attire for your game. Choosing a soccer jersey can be made easier with the following tips.
Why should you buy a good soccer jersey?
Choosing the right soccer jerseys isn't rocket science, but players must still consider what they're buying before making a purchase. A bad fit or lack of protective features can negatively impact a player's performance. Soccer goalies must get a jersey made of a stretchy fabric to allow flexibility with safety features that can help them make incredible saves and cushion them when landing.
Many soccer players fall into the trap of buying cheap jerseys and end up replacing them with new ones every time they rip, tear, or shrink in the wash. This is why it's better to invest in just one good jersey with ample research rather than buying a cheap one that only lasts a few games.
Three Things to Consider When Buying a Football Jersey
Fit
Always check that your desired product is the right fit for your body before buying it. Even if you wear the most advanced jersey, if it is causing you discomfort, it is useless.
An ideal fit is neither too loose nor too tight. You should be able to move around comfortably. Despite soccer jerseys being form-fitting, make sure you choose one that does not pinch you.
Women soccer uniforms have different fitting points as compared to men's, so make sure you buy the right fitting jersey for yourself.
Protective Features
Along with being comfortable on the pitch, a jersey should also ensure your safety. No matter how minor your injury may be, it can keep you off the ground for several weeks or months.
Nowadays, soccer jerseys are equipped with ergonomic padding to prevent scrapes and bruises. Their purpose is to absorb impacts and protect against injuries to vital body parts. In terms of flexibility, these pads are pretty good. This means that they do not restrict your movements during play. They are hardly noticeable.
Material
Good jerseys have lightweight, seamless materials having mesh side panels that promote airflow, giving the player less issue with sweat while on the field experience. Their light fabric is soft against your skin, while the seamless construction prevents itching, scratching, or irritation from hard seams.
Typically, nylon and polyester are used for these specialty fabrics. These fabrics wick away sweat, so you don't have to play in heavy, soggy gear. Furthermore, you will not need to replace your jersey often, thanks to its high durability.
Conclusion
Soccer uniforms are of high importance in the game due to many reasons. They boost team unity and motivate players for better performance on the field. Thus, players become more enthusiastic and want to succeed. All team players need to wear the same jersey, color, and cap to easily get recognized by their team members and fans.
Buying the right soccer jersey is extremely important to be comfortable on the field and prevent any injuries. These tips will help you get a suitable jersey for yourself.