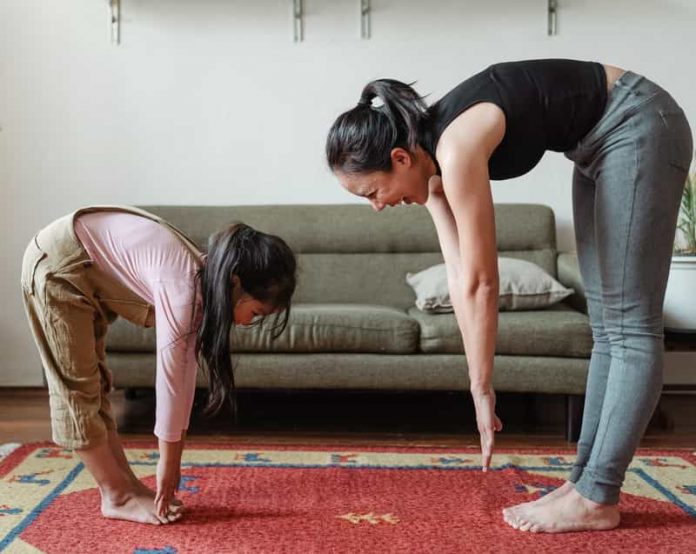 We often hear about how physical activity will help you to reduce the risk of age-related diseases. This is true and a great reason why you should exercise regularly and make the most of your health while you can.
However, what you may not have considered is that starting exercise young is more likely to build a habit for the future. It will also help your child to stay healthy and avoid becoming overweight. It can often seem like your child, especially young ones, have a limitless supply of energy and is constantly bouncing around. But, you need to assess how active they really are and whether they are doing enough to stay healthy today and build a habit for the future.
Recommended Activity Levels
The experts recommend that a child between the ages of 3-5 should naturally be physically active throughout the day and won't need additional or structured exercise programs.
Of course, at this age, they may be attending a reputable early learning center and you'll need to verify how active they are during the day.
The key to maintaining activity at this age is simply to engage in active play, getting your child moving is all it takes.
Once your child hits six years old, until they turn eighteen, they should be aiming for one hour of exercise a day. This should be split into aerobic activities and strengthening activities. The exercises will help your child maintain their health and grow stronger every day.
They can do this exercise by playing in the local park, joining a football team, or simply running around and playing with their friends.
Encouraging Physical Exercise
If your child doesn't appear to be getting enough exercise then you are going to need to step in and boost the amount they are undertaking.
The simplest way to do this is to join them. You can make sure they are exercising and ensure it is fun. This will encourage them to do it more often and then they will get the bonus of getting better at their chosen activity.
Of course, increasing the rate at which you exercise won't do your health any harm either.
However, the key to boosting their physical exercise level is to make it fun. If your child doesn't like the thought of physical exercise then you'll need to help them a little. You can do this by selecting activities, such as canoeing, horse-riding, or even climbing. These activities can be done as a fun day out for the family and will encourage your child to do more of the same.
You'll find that once they start exercising and doing something that they enjoy, they will do it more often and the benefits will be noticeable.
It can help to create a schedule, booking a specific activity into slots every day or every week. This way your child will know what they are doing in advance and are less likely to create an issue about doing it. It's an effective way of getting them to exercise more and creating a habit that will last them for a lifetime.