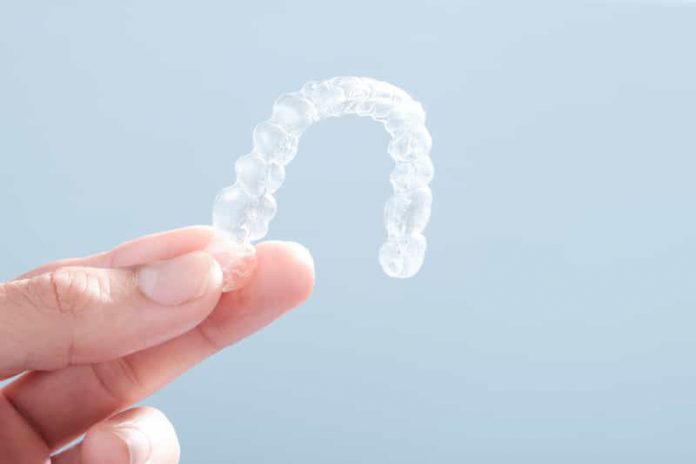 While we all wish we had naturally straight teeth, the reality is that only around one-third of adults actually have naturally properly aligned teeth. For many of us, the route to a perfect smile requires braces. In the past, that was a rather troublesome affair, requiring uncomfortable and unsightly metal braces with long treatment times.
Today, however, orthodontic treatments like Invisalign allow us to realize perfectly straight teeth without any of the discomforts or impracticalities of traditional braces. In this blog post, we will focus on Invisalign, the average cost of Invisalign treatment, and the many benefits it offers to patients.
What Is Invisalign?
Invisalign is a hugely popular and effective dental treatment, designed to help people of all ages realize their best smile. It works by aligning the teeth using a series of molds, which gently move the teeth into an improved position.
Invisalign trays are changed regularly as your teeth gradually move into place. The average treatment time with Invisalign is approximately 12 to 18 months, though this varies depending on the case.
What Is the Average Cost of Invisalign?
The average cost of Invisalign treatment is between $3,000–$5,000. This is largely in line with the cost of traditional metal braces, if not slightly cheaper. The exact price will depend on the individual case and the amount of movement that will be required to reach a successful outcome.
Other factors that contribute to the cost of Invisalign treatment include how much your insurance plan will cover, your location, and any other costs from the orthodontist.
What Are the Benefits of Invisalign?
One of the primary benefits of Invisalign treatment is that they are practically invisible. Traditionally, many people were hesitant to undergo orthodontic treatment (particularly as adults) due to the nature of metal braces.
Invisalign is also far more comfortable to were than metal braces, given that there are no jagged points or anything that can aggravate your gums or cheeks. It is also possible to remove Invisalign trays when necessary, such as to eat food or brush your teeth. This makes it easier to focus on dental hygiene during treatment, which is essential.
Invisalign treatment generally requires fewer dental visits and patients are not restricted in the types of food they can eat, compared to metal braces. All in all, there are many reasons to choose Invisalign treatment.
Check out parkplacekids.com to learn more about quality orthodontic treatment options for kids.
Realize Your Brightest and Best Smile With Invisalign
Invisalign is a wonderful treatment option for people looking to improve their smile and, with it, their confidence and self-esteem. Invisalign for kids and adults is an increasingly popular option today. If you are considering getting Invisalign treatment, speak to your orthodontist for more information. Alternatively, you can also check out this dentist in San Leandro who does Invisalign, veneers, and teeth whitening.
Like this blog post on the average cost of Invisalign? Be sure to check out our other interesting articles on the rest of our blog today.