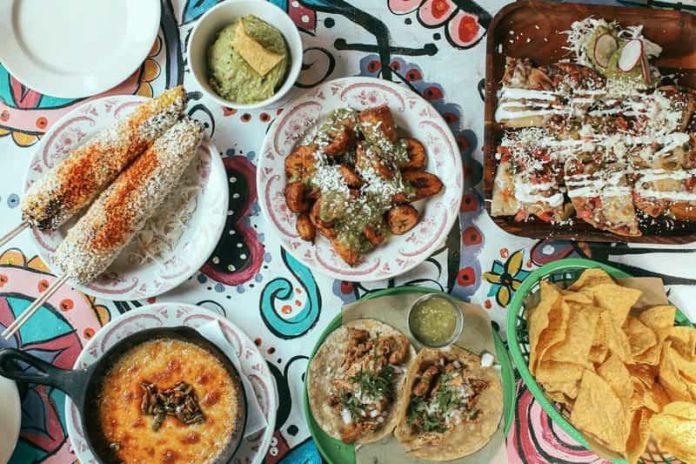 As eco-consciousness sweeps throughout the nation, individuals search for sustainability enhancement methods. A significant portion of an individual's carbon footprint derives from their diet. Consumers can minimize their environmental impacts by eliminating their use of degrading ingredients.
There are various entrees home chefs can cook to enhance their sustainability measures. The seven listed below are simple and delicious, helping you feed your family quickly and efficiently. Over time, cooking eco-friendly dinners can shrink one's footprint while enhancing their health. You can even go one extra step and try prepared meal delivery services– it lessens your food waste.
Ingredients to Avoid
Parents may be surprised to discover common ingredients have ecologically degrading effects. Traditional hamburgers are a staple of the easy American dinner, and they may significantly expand one's climate change contribution. Red meat is the least sustainable animal protein source, producing methane during the production process.
Methane is a potent greenhouse gas released through livestock belching. It powers the enhanced greenhouse effect when it reaches the atmosphere, altering Earth's temperature control process. Naturally, Earth absorbs sunlight, produces heat, warms its surface, collects excess energy and sends it to space.
The process produces life-sufficient temperatures on the surface. When methane invades the atmosphere, it increases the sunlight-to-heat conversion rate and traps additional energy in the environment. Over time, the greenhouse gas increases Earth's temperatures, creating a ripple effect of destruction.
Methane is 80 times more efficient at producing heat than carbon dioxide. When families consume red meat regularly, they significantly contribute to rising temperatures. Eliminating one's use of beef in-home cooking can enhance the sustainability of their consumption patterns.
Palm oil is another ecologically harmful ingredient that appears in many meals. It is a driving force of deforestation, creating habitat demolition and minimizing Earth's natural carbon filtration process. Home cooks can eliminate their use of palm oil to enhance the sustainability of their meals.
Outsourced ingredients also produce adverse environmental impacts. America ships a significant portion of its produce in from foreign countries, increasing the carbon footprint of each item. Fossil fuels power the transportation and shipping sectors, releasing carbon emissions into the atmosphere and raising Earth's temperature.
Additionally, non-organic foods use growth additives, like pesticides and synthetic fertilizers, creating eutrophication. When the elements reach the ocean through stormwater runoff, they promote algal blooms and deplete aquatic oxygen levels. Home cooks can purchase organic items or grow their own food to minimize eutrophication.
The seven meals listed below are made without red meat or palm oil. Individuals can ensure the ingredients are local and organic to enhance their sustainability. Each meal is quick and easy, helping parents get dinner on the table without added stress.
Quinoa Veggie Bowl
Quinoa veggie bowls require minimal effort and produce maximum flavor. The entrée is ideal for cleaning out your fridge and minimizing food waste. If you have various vegetables nearing their expiration dates, throwing them in the oven and placing them on a quinoa base can optimize your sustainability.
The quinoa taco bowl is a personal favorite, using black beans, corn, salsa and avocados. It takes roughly 15 minutes to cook the quinoa, and the other ingredients simply layer on top. Using native corn and organic avocados can increase the eco-friendliness of the meal, minimizing degradation.
Shredded Brussels Sprout and Kale Salad
The brussels sprout and kale salad is a fun way to increase your children's vegetable intake while decreasing their contribution to greenhouse gas emissions. It contains minimal ingredients, many of which can derive from a home garden. With two bunches of kale and 12 ounces of brussels sprouts, you can create a tasty salad for eight to ten family members.
Sweet Potato and Black Bean Tacos
Sweet potato and black bean tacos are another family night favorite, and little ones can help you assemble the final products. They take about 10 minutes to prepare and 28 minutes to cook, minimizing stress and energy loss around dinner time. You can increase the sustainability of your tacos by using organic and locally sourced sweet potatoes, as well as corn, cilantro and limes.
Unlike other taco recipes, the potato and bean version uses honey to sweeten the toppings slightly. Little ones enjoy the meal's unique flavors, and parents can decrease the spice level to fit their palates.
Salmon and Sesame Noodles
Adding Omega-3s to a family's diet can significantly improve their overall health. The salmon and sesame noodle entrée contain healthy fats and a sustainable protein source. Additionally, the meal takes less than an hour to make, increasing its simplicity.
Salmon and sesame noodles is an enjoyable meal for the entire family. The delicacy of fresh-caught salmon and the familiarity of noodles supports adults' and children's preferences. Home cooks must ensure their fish is sustainable before making a purchase, decreasing their environmental impacts.
Eggplant Chickpea Wrap
Eggplant chickpea wraps are another easy and sustainable dinnertime meal using low-emission produce. Individuals can use eggplants from their home gardens to enhance the entree's eco-consciousness. The meal uses a mix of fresh and cooked ingredients, improving its flavor profile and minimizing its production time.
Getting the Little Ones On Board
Eating sustainably can be a challenging transition for some families. If your child's favorite food is chicken nuggets, they may rebel when you place a veggie burger on their plate. You may enhance your little one's willingness to eat consciously by using fun shaped cookie cutters and involving them in the kitchen.