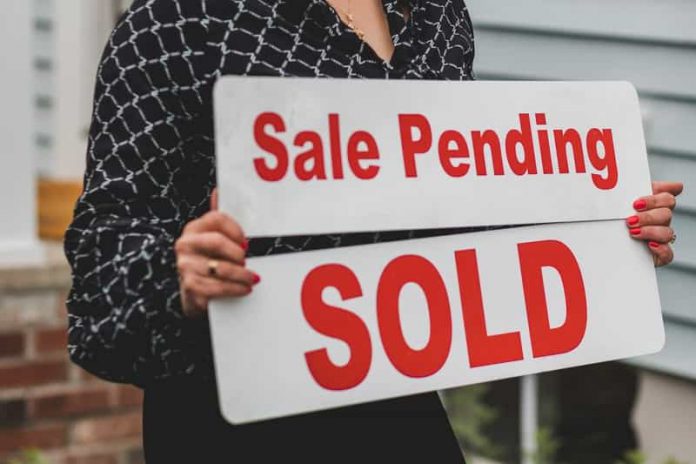 Deciding to sell your home is a big deal. You have memories there, and the idea of selling is often overwhelming when you recognize everything that has to go into it. From finding a realtor to preparing the house itself, it's important to have a home selling checklist that can set you up for success.
Thankfully, we've got you covered with a few tips and tricks that can make selling your home less stressful and more of an enjoyable experience.
Mentally Prepare
Selling your home is a big change. Take time to mentally prepare for this journey. Set realistic expectations on how soon you would like to sell your house and what your plan of action will be if it takes longer than that time frame.
To ease the stress that often comes from financial fear, make sure you have funds set aside to move abruptly once a buyer has committed to purchasing your home. Having peace of mind, especially from a financial standpoint, will make you feel more secure whether your home sells overnight or it ends up on the market for months.
Remember Your Why
Perhaps your family has outgrown your current home. Maybe you and your spouse have become empty nesters and need to downsize. Finances could be tight and you simply can't afford your property anymore. There may be several reasons why you decided to move. It is important to always let your "why" motivate you as you proceed in the selling of your home.
This is important because unforeseen challenges may arise. As long as you remember the purpose behind why you are selling your home, it will help you stay focused and committed to your goal. Take the time to write your "why" down and look at it daily to keep yourself reminded of why it's necessary to move forward in this journey.
Educate Yourself
Educate yourself on the process of selling your property. The last thing you want is to feel unprepared – especially for the unexpected.
Your expectations need to align with reality so that you aren't caught off guard during the process. You can find plenty of information from your realtor, the internet, or even through videos on YouTube of other people who have gone through the selling process.
The key thing is understanding exactly how the experience works for you as a seller and knowing what to expect from the buyer. It's also important to study the market. By making sure you are positioning your property to sell promptly and for a price that is worth its value, it will typically sell faster and make things easier on you. Even when the market is fluctuating, you can still come out on top if you do your homework and incorporate strategies that will help you get the best offer for your home.
Use Simple Tips and Tricks
If your house is older, and reflecting wear and tear, it's a good idea to invest in some cosmetic repairs, including things like
Painting
Getting carpets professionally cleaned
Power Washing the home's exterior
Refacing cabinets
Refinishing hardwood floors
Taking the time to groom the lawn and stage your house can also help appeal to buyers during open houses and even for the photoshoot needed to capture pictures for online listings.
Investing a small amount initially can secure a greater return long-term. There may be some things beyond your control when it comes to selling your home. However, taking ownership of the things that you can control will help you be a confident seller and alleviate tension that can occur when buyers undercut your listing price because they feel your house needs additional work before they can move in.
Find a Middle Man
There are many companies out there who are modifying the traditional method of buying and selling homes. These companies often replace the realtor and work to connect you with a buyer willing to purchase your home at the listing price. Sometimes these companies will buy your home directly with a full cash offer and then sell the home as of their listing properties.
This could be an ideal scenario because it eliminates the wait time that can come with listing a home, finding a buyer who is qualified, and negotiating the price of the home based on specific terms. Capitalizing on the services of these companies can eliminate stress, and help you to move forward with the next chapter of your life as quickly as possible.
However, it's important to choose a "middle man" you can trust. Do your research before committing to work with anyone.
Have the Right Strategy in Place
Having a plan of action will help to make the selling of your home much easier and less stressful. While you might never be able to prepare for everything, a checklist will serve as a guide and help you feel more confident in your efforts.
At the end of your day, selling your home is an exciting experience, and it indicates a fresh, new chapter in your life. Use these suggestions to make the process less stressful and more enjoyable as you start that chapter.
Wrapping it up – Have Fun
Find fun, creative ways to distract yourself while your house is on the market. When buyers schedule an appointment to see your home, have something planned that will ease your nerves as you wait to see if they are interested in putting a contract on your home. Go grab a bite to eat. Consider taking a walk at the park, or meeting up with friends for shopping. Surround yourself with happy experiences to reduce stress – not only for yourself but for your whole family.