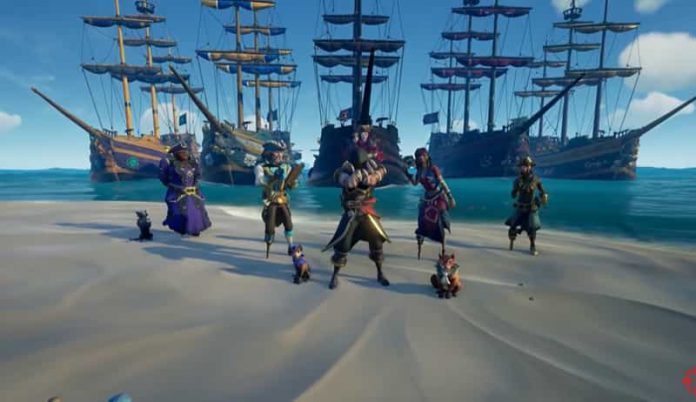 Have you ever tried playing Sea of Thieves naval combat? Well, naval combat can be quite difficult to play. However, if you are well aware of all the nooks and corners of the game, then it can be quite a fun game to play. Digging for treasures and exploring the different aspects of the ocean is certainly a really fun thing to do in Sea of Thieves but there is a lot of ship to ship combats as well that is extremely thrilling. However, fighting with the ships on your own is not an easy task. It requires a lot of patience and practice in order to master the art of overpowering other ships.
Here, we are with some tips and tricks that will help you to know what exactly you should do in order to dominate a naval combat. You can also take the help of the Best Sea of Thieves Cheats to play your game.
1. Try to remain prepared at all times
It is very important for you to remain prepared at every point of the game. If you are not prepared, then you will find it very difficult to overpower your enemies and come to a hopeful situation in the game. Even before the fight begins, it is very important for you to have a stack of cannonballs and wooden planks. You should have at least 20 to 30 of each of these resources on your ship at one time. Cannonballs and wooden planks are extremely vital during naval combat; they are the primary supplies used in naval combat. The wooden planks can be used to repair the damage done to the ship during combat; you can also use the cannonballs as ammunition to overpower your enemy.
2. Keep turning your ship around
It is very important for you to turn your ship at regular intervals so that you can make effective use of your cannons. Unlike other combat games, the ships in the Sea of Thieves do not have any kind of cannons that face the front and back of the vessel. Therefore, it becomes extremely important for you to always keep turning your ship so that you are well protected at all times. In that way, you will be able to keep firing at them regularly and force them to repair their ship instead of trying to fire back at you. This can be quite a tricky thing to do as at times, the boat will not turn easily. In that case, you will have to continuously watch the direction of the opposing ships and try to predict their movements. This will make it easier for you to understand in which direction the vessel is going to move next and depending on that, you can find your cannon.
3. Raise your sails partially
It is always a good idea for you to raise the ship sails partially. If you raise the sail fully, then it will make it extremely easy for you to turn your ship quickly. However, you will also become an easy target for the enemies. So, always allow the sails to drift halfway. This is going to give you an advantage over your enemies. You will be able to circle around your enemies and constantly fire at them. This once again is going to give you a competitive edge in the game.
4. Aim your shots carefully
It is very important for you to aim all your cannonballs properly. Otherwise, you would just be ending up wasting your cannonballs. You should always use your shots well and try to aim higher than where they are actually supposed to go. This is going to make sure that your target goes in the required direction. You should also pay attention to where the ship is actually flowing. This will surely make it easy for you to target the opponent. You should always target properly before you fire at your opponent. This will improve your accuracy and will also help you to play your game more efficiently.
5. Design an excellent strategy
Naval combat is all about strategies. Until and unless you have designed a proper strategy for yourself, you will find it really difficult to win the game. You need to design your strategy depending on your current position in the game. You should also follow a particular game plan and play your game accordingly. This is going to positively improve your chances of acquiring victory in the game. You will also be able to make good progress in the game and become a pro in no time.
And this is exactly how you are going to master Sea of Thieve naval combat. If you need any further information on how exactly you are going to master the game, you can get in touch with us and we are going to help you out.