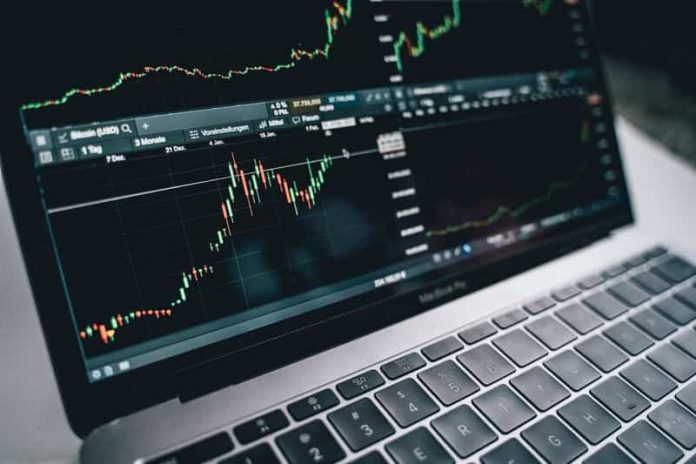 In today's data-driven world, it has become crucial for businesses to gather data at every phase of their customer journey. Due to digital evolution, data collection is no big deal as you have plenty of resources to explore. From social media interactions to digital clicks, you can collect valuable insights to create business strategies accordingly. It helps you know the nature of your potential customers and their likes and dislikes. So, it allows you to take growth-driven steps that lead to continuous business progress.
As a business owner, you must know that customers will not buy from you because your products are of high quality or you offer discounted prices. You should be able to identify their issues. You can get a clear idea of what exactly they are looking for through data collection. By highlighting their pain points, you can modify your products or services to fit your target audience's unique needs. Also, having a clear idea of your customers' buying patterns can help you gain an edge in your specific industry. Many companies still fail to leverage data properly, so you can outsmart your competitors by implementing the latest data analysis practices. Let's find out why data analysis is integral to your company's success.
To Anticipate Customers Needs
As mentioned above, data-driven practices help you know the psyche of your customers in a better way. Companies are under extreme pressure nowadays to optimize customer experience and build long-lasting relationships. But with the digital footprints of your customers, you can have relevant interactions and ensure a seamless experience across all platforms. Also, you need to hire quality resources who can utilize data properly. Individuals with a data analytics MBA degree should be your priority, so they can help you make correct data-based decisions.
Customers use multiple channels to interact with companies, so it is important to consider digital and traditional data sources to analyze customer behavior. Every customer expects real-time and relevant experiences, so you need to dig deep down and figure out your customer's needs. It will help you achieve your company's objective and ensure customer satisfaction and loyalty.
To Minimize Fraud
In this modern era, you need to protect your digital and financial assets to avoid misuse by external and internal threats. Harnessing the latest data and analytics capabilities keeps you safe from any fraud and strengthens your company's security.
Managed IT services use big data methodologies to ensure real-time threat detection and receive automated alerts. All suspicious activities will be notified automatically. Such service will make efficient fraud reporting; you can ensure transparency and fraud risk management. Also, by using multi-genre analytics, you can better detect vulnerabilities in fraud investigations and audits.
To Ensure Product Relevance
Products are your company's lifeline where you need to invest regularly to enhance its features. With time, some products become obsolete because it is just a matter of time when a better product will replace yours. So, keeping yourself updated through effective data collection ensures smooth product management. It helps you build a strategic roadmap to deliver relevant products to your audience.
You can also consider third-party resources to gather data where your audience publishes their opinions and thoughts. Identify platforms where your potential customers are most active. So, with their valuable input, you can rebuild your products. It will help you embrace market trends and increase your worth in the eyes of your target audience.
To Ensure Personalization
With properly structured data, you can ensure personalized services for your customers. It makes your audience feel valued when you react and interact in real-time. And it is only possible by leveraging advanced analytics. For example, if you can harness Big data, it allows you to interact with customers according to their personalities.
Every individual has unique traits, so thorough data analysis helps you understand the customer's attitude. It also enables you to ensure personalization in a multi-channel environment by providing you access to demographics. Individuals from different cultural and social backgrounds have unique requirements, so with good data research, you can deal with them accordingly.
To Improve Customer Experience
Good operational efficiency is directly linked to customer experience. If you are properly applying data analytics to optimize and control your business operations, it will help you meet customers' expectations. You can attain operational excellence by ensuring relevant products and services that will help you earn customers' credibility.
By using the latest analytics techniques, you can enhance your field operations and productivity. For example, in many companies, inventory management is a big concern. Having insufficient or too much inventory can affect the company's profitability and cost. So, proper data analysis helps you improve inventory management, leading to better sales, production, and overall customer services. Data analysis can also ensure transparency in the planned and current inventory positions. It helps you assess the location and quantity of stock that contributes positively to your decision-making. With relevant and awesome customer experience, you can achieve your desired business results that will also help you enhance your customer base.
To Improve Conversion Rate
To achieve great results in this digital landscape from your marketing campaigns, harnessing the latest data analytics practices is necessary. You can leverage different data analytics tools to review the results of your marketing campaign. It will help you improve your conversion rate by making necessary modifications to your marketing strategies.
Google Analytics is one of the finest examples that provides access to valuable data and portrays a clear picture of your online performance. For example, if you are receiving good web traffic on a certain page, you can maintain the same strategy for your entire website. And if you are not getting desired results, you can try different things that will positively impact your conversion rate.
Conclusion
It has become essential for businesses to harness data analytics strategies to survive in today's competitive market. Leveraging data properly helps you take a good look in the customer's mind and create strategies accordingly. It gives the right direction to your efforts that ultimately bring fruitful results for your business. So, you need to implement data-driven practices that will improve your business progress big time.