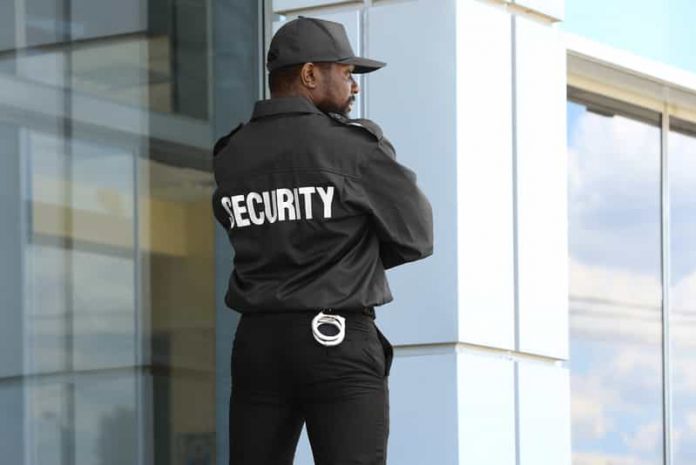 The job market has never been better for job seekers, who have more options than ever thanks to the Great Resignation and other economic factors. What's more, many employees have grown tired of spending their time at cramped desks in dim offices, and more than ever are looking for work that allows them to do something meaningful for their communities.
Thus, it makes sense that workers around the country are considering careers in security. Businesses, neighborhoods, individuals and more are investing in professional guarding services to improve safety and security, and the demand for security guards is increasing. Find out more about the qualifications and benefits of the security guard role by reading below.
What Do Security Guards Do?
"Security guard" is a remarkably diverse role that can put workers in vastly different circumstances with fascinatingly different duties. Some security personnel work with the same business for their entire career, performing reliable tasks to keep people and organizations safe; other security staff enjoy different assignments every few days, providing them with variety that can be exciting. Security guards can remain "static," meaning they stay in one position monitoring traffic or security feeds, or security guards can by dynamic, patrolling an area on foot or in vehicles and searching for signs of nefarious activity. The diversity of opportunities makes security a compelling field for almost anyone.
Some examples of typical daily tasks for security staff include:
Monitor security systems. Ensure functionality of locks, doors, cameras and other security technology. Review captured video or audio for evidence of criminal activity.
Investigate. Interview suspicious visitors, inspect damage and collect any evidence relevant to suspected crime.
Communicate with authorities. Submit reports to employers and work closely with law enforcement, fire departments, emergency medical personnel and others.
Document activity. Count visitors to secured areas and note interesting activities of visitors, to include any disturbances. Assess any damage that has occurred.
Perform customer service. Welcome visitors, assist in navigating premises and generally help everyone feel safe and comfortable.
How Does One Become a Security Guard?
Generally, security guard positions require little education and training beyond a high school diploma. Many guards are trained to complete their tasks after they are hired, though education and experience relevant to their security position can certainly be beneficial. For example, guards might be qualified for more exclusive positions if they have a degree in criminal justice or years of police service under their belts. Still, applicants with the following skills will be preferred by security companies:
Interest and respect for public safety and security
Knowledge of security laws and regulations
Effective oral and written communication
Quick and critical thinking
Awareness of customer service
License to carry a weapon
Like many other careers, one can become a security guard by finding open positions with security companies, applying for the job and passing related background checks. Some common background checks completed on security guard candidates include name and fingerprint checks, which will identify and eliminate anyone with serious criminal records. It might also be useful for applicants to have character references and abstain from psychoactive substances, as drug testing may occur in some organizations. Some employers may also request applicants to perform a physical test to check their health, strength and stamina — important qualities in some security circumstances.
How Much Does a Security Guard Make?
The average wage for a security guard in the United States is around $15 per hour, which makes full-time earnings for the typical security guard position roughly $31,000 per year. However, with certain training and in certain environments, security guards have the potential to make upwards of $25 per hour, or over $52,000 annually. Considering that being a security guard comes with prestige and importance — as security personnel are trusted to ensure safety — and that this is an entry-level role that anyone can excel in, the income potential is impressive.
Business security budgets are increasing, and individuals are also becoming more concerned about keeping themselves and their belongings safe. By becoming a member of a security team, you can have a positive impact on the world and gain vital experience that might aid a criminal justice career into the future.