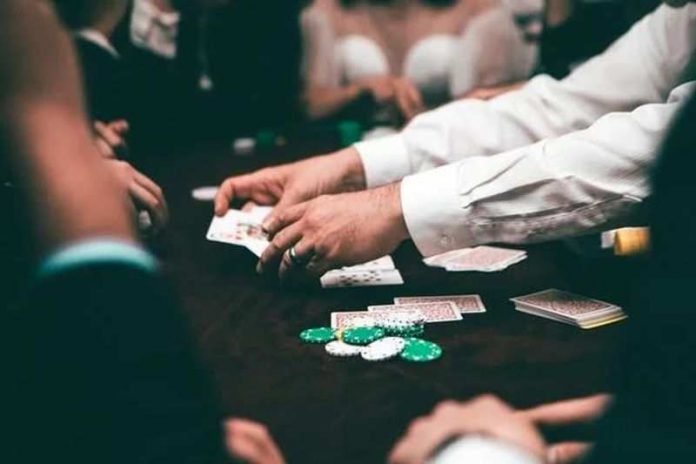 Euchre is a fun and fast-paced card game that is very popular in Australia and some other countries. Basically, the game is all about "taking tricks" and that's really where the fun comes in. The game is played by either 2 or 4 players (usually 4) and is played with a deck consisting of 24, 28 or 32 standard playing cards.
If you're just starting out and want some tips to play euchre card games or to learn how to play euchre card games, read on for handy advice on getting started.
Watch Beginner Instructional Videos Online
If you jump online and search videos on a site like YouTube, you'll discover there are loads of easy-to-follow videos that run you through the fundamentals of playing the game of euchre. It's not a difficult game to learn but it's not all chance and does take mastering some strategy to be good at it.
You can start off with videos that explain the basics of the game and then move on to slightly more advanced instructional videos that describe the strategies of the game and how to take tricks.
Even if you already have some euchre experience under your belt and need to brush up on your knowledge and skills because you haven't played for a long time, videos are perfect for recalling the basics and strategy of play. You might even learn some cool tips and tricks you didn't know before.
Find An Experienced Player To Practice With
Possibly the best and quickest way to get a firm grasp on the game of euchre is to play with an experienced euchre player. Watching videos online and reading about the game is good for some grounding in euchre theory and the rules of the game but in order to really learn how to play, it's far more beneficial to team up with someone who already knows and put what you've already learned into practice.
The first few games you play don't have to be serious competition. You can simply play some dummy rounds where the experienced euchre player guides you on what to do every step of the way. Once you feel like you have a fairly good grasp on things, then you can try playing some more serious hands of euchre and see how you go.
To make things even more interesting, you could find two more players (experienced or not) to make a total of four, as the game is played by either two or four players.
Keep in mind that euchre is designed to be played in pairs, where two players are on the same team and help each other. Having said that, there is a version of the game that works with just two players only. The method is a little different, so if you start off practicing with an experienced player and there are only the two of you, you'll need to ultimately learn how to play in pairs with four players at some point to truly know how to play the game.
Read Also: 5 Games that Explore Mental Health
Join a Euchre Card Club Near You
Whether you're just starting out playing euchre or you're looking for pro tips for euchre card games, consider joining a euchre social club in your area.
Many euchre clubs and other card clubs welcome newcomers and beginners and they will be happy to teach you how to play the game of euchre. No doubt some of the players will be seasoned experts, so you're sure to learn some tips and strategies that will speed up your learning curve and make you competitive.
Another advantage of being a part of a card playing social club is you can be assured of always having other euchre lovers to play with. You will no doubt make some cool new friends as well, people you have something in common with already.
Some social clubs may even have prizes up for grabs each time you play, adding even more excitement and incentive to the game.
To find euchre social clubs in your area, just do a search for them online. There is bound to be at least one club near you.
The Wrap
Euchre is competitive and fun for all, so if you fancy learning how to play, follow the advice in this article and get started.