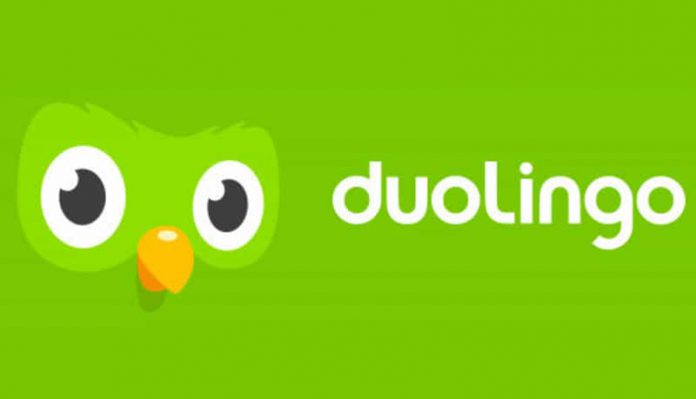 Duolingo is the best American website as well as an application for learning languages. It is also a digital language proficiency assessment exam. There are more than 3 million users and 200 plus employees. This website and app deal with 106 different language courses in 38 languages. This app was launched on 30 November 2011 and it works on Android, iOS, Windows Phone, Windows 10 Mobile, Web Browser.
It is the best application for the one who loves to travel because he has to learn different languages that will help you get around places and it makes travel so much easier, turning it into an exciting and memorable experience. It can be of great help, whether it's for reading signs or asking directions as well as it saves you from the likelihood of getting lost in a foreign country. Learning a new language has multiple benefits. It helps not only during travel but it helps to enhance our memory, problem-solving and critical-thinking skills, concentration, ability to multitask, and listening skills. It provides a competitive edge in career choices and helps in improving marketable skills.
It is a superb way to learn a language faster and easier in a competitive way. You want to learn more about the Duolingo league, so it is the right place for you. Here we will discuss how you can advance from league to league, how to pause your league progress and how you can prevent yourself from falling to your previous leagues.
What are Duolingo leagues?
Group of competitive users who strive for earning the maximum amount of XP in one week. Duolingo places you in these groups in which you compete with other users to earn most of the XP.
Where you can find Duolingo leagues?
You can find it on the shield icon in the Duolingo application. If you are not getting the options to join the league it means that you have not completed enough tasks to get eligible for the option. To get eligible try to complete at least 10 lessons and try again.
How many leagues you can find on the Duolingo application?
There are about 10 leagues in Duolingo and it remains the same no matter which course you are choosing.
Duolingo levels
You will come across 10 different levels while you are competing with other users. Here are Duolingo leagues in order from lower ones to higher ones. Bronze, silver, gold, sapphire, ruby, Emerald, Amethyst, pearl, Obsidian, and Diamond.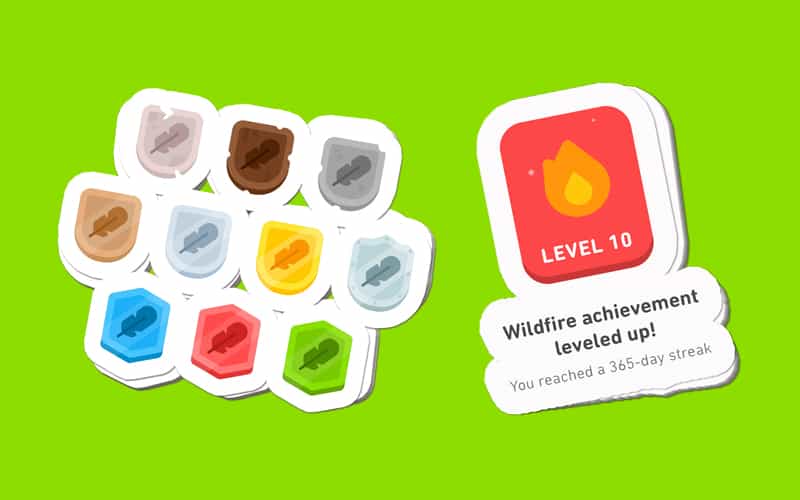 Highest league in Duolingo
The topmost league in Duolingo is a Diamond league. It is the far most difficult league to reach but you don't need to worry as we will discuss how you can reach the highest level in Duolingo leagues.
Duolingo League end time
The end time or you can say the time when Duolingo ends is midnight that is midnight Monday UTC. The league ends each week and then you start a new league with new users.
How to get promoted to the next league
Every league has a group that is on the top list and gets promoted to the next league, a majority of the group that remains in the same league, and some of them get demoted to the previous league. The number of people who are promoted and demoted in the league depends upon the Duolingo levels. The earlier and easier levels usually promote 15-20 people in higher levels but as the level increase, the number of people who are promoted decreases as the levels is much more difficult now.
If you want to get promoted to the next levels you will have to be in the top levels of that league. Moving forward to the last two leagues it is very much difficult to get promoted there. In these cases, it is strongly recommended to read about how to pause or stop the league so that you don't get demoted to the previous levels.
How much does Duolingo Cost
Many users are wondering about how much is Duolingo or how much is Duolingo cost so here's we answer your most frequently asked question. The company uses a freemium model which means that the application and website are available without charges. Duolingo also offers a premium service for a fee.
Duolingo streaks
Streak means the number of days you have spent continuously completing a lesson. User christi3 earned 2805 streaks which was the longest Duolingo streaks. Once you lost the streaks, you just won't get lingots and streaks is the best motivation to do a little learning every day. People with 300+ day streaks are considered to be on top and their comments and words have more importance, as they should and if you like discussion then a long streak is beneficial for you.
How much is Duolingo plus
Duolingo and Duolingo plus are different in this way that in Duolingo plus, there are no ads, you can download lessons on mobile and doing them offline, and also helps you to use the mobile app to an unlimited degree. It has 14 days free trial and it costs $12.99 per month, with a discount if you pay for a year ($79.99) or half a year ($47.99). As a Duolingo Plus subscriber, you support their mission to keep education free for millions around the world.
How to use Duolingo effectively
There are 13 steps.
The best strategy is to get the basics down well by getting all 5 crowns on the subject at checkpoint 1.
You should have enough gems to buy bonus lessons if they are available for your language
You've made it to checkpoint 1, now for checkpoint 2, you should earn at least two crowns per subject. If you can't wait to finish the Duolingo tree, you can just skip this step and try step 4.
The First goal that motivates you on Duolingo is to earn at least 1 crown in every single subject on the Duolingo tree. It will earn you the Duolingo Golden Owl.
Now you have to focus on the grammar subject bubbles and try to get at least 2 to 3 crowns.
After grammar, focus on vocabulary that you find the most difficult for you.
Always resist restoring the broken golden skills because it will waste your time on things you just already know.
Now your second goal is to focus on the XP level. The maximum level is 25 which is hard to attain.
Now set a goal for the level you want to be and by when.
Try desktop version to earn points quicker
Get motivated by winning leagues.
If you are losing motivation then try the reverse tree.
Make a goal to repeat the process on the reverse tree.