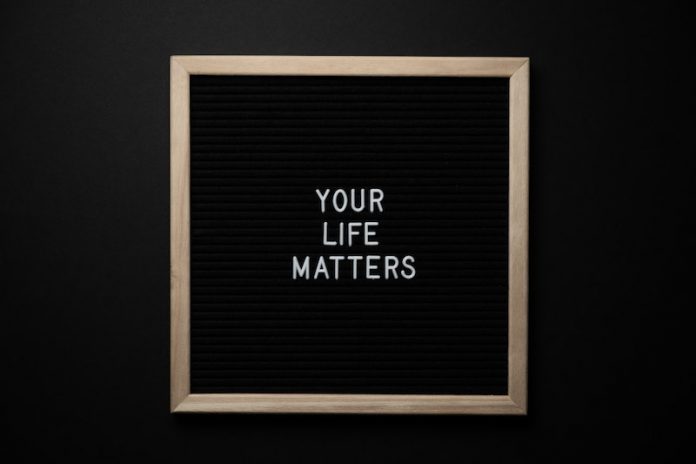 Life is hard. Personal challenges, injustices, disasters, and other crises can cause setbacks when it comes to reaching your goals.
But don't get ready to give up just yet. Don't just keep asking yourself, "Why is my resume getting rejected?", "Why does nothing I do turn out right?" or "Why haven't I reached my goals?" Maybe all you need is a good dose of inspiration to help you face the next challenge.
Below, we will consider several real-life stories of people who beat the odds. You'll meet Roy, who rose from a humble background to do the right thing even when it meant swimming against the tide of the business world; Adalia, who made an inspirational mark on social media despite a terminal illness; and Simone, who maintained her personal values while surviving prejudice and war.
From a Humble Background to Saving the World
Roy Vagelos, MD, was a first-generation college student when he graduated in 1954. He was a Greek immigrant to the United States, and in his youth, he supported himself by working in his family's small restaurant.
He networked with scientists who had dined at that restaurant to land a job at the Merck pharmaceutical company. There, Vagelos "helped bring modern biochemistry into the pharmaceutical industry by targeting certain molecules."
One such breakthrough was Ivermectin, an effective anti-parasitic drug that was originally marketed for use in animals such as dogs and horses.
But in sub-Saharan Africa, a parasitic infection had long been at epidemic proportions. River blindness was caused by a parasitic worm, which, as its name suggests, eventually resulted in blindness in humans.
It was demonstrated that Ivermectin was safe for human use and effective against river blindness. Neither the sufferers nor their governments could afford the treatment, however.
That's when Vagelos made a bold move. Though it would affect the company economically—and not all stakeholders agreed—Vagelos knew that treating the illness was the right thing to do. He pledged that Ivermectin would be made available free of charge to river blindness patients "wherever it is needed, for as long as it is needed." The decision wasn't an easy one, made "as much out of indignation and frustration as anything," according to the National Post. Decades later, Merck still honors his decision.
Today, Vagelos has a college named after him. His legacy continues to offer relief and treatment to more than 250 million people each year, and river blindness and its negative effects have been nearly eradicated.
Courage in the Face of Serious Health Issues
If you browsed YouTube or Instagram prior to 2022, you may have followed the story of Adalia Rose, a teenage influencer who raised awareness for Hutchinson-Gilford progeria syndrome (HGPS), a rare genetic disease that causes rapid aging that begins in childhood. Progeria is sometimes referred to as Benjamin Button syndrome.
Despite infirmities and pain, Adalia made joyful videos with the help of her family, including makeup tutorials. She also documented the ups and downs of living with her disease.
Adalia was 15 when she passed away in 2022, but her happy and fearless videos have inspired many viewers with similar medical conditions to live their lives to the fullest.
Strength When the World Turns Upside Down
Simone Arnold-Liebster was born into an idyllic childhood in France. She lived with her mother, father, and a little dog, and often visited her grandparents, aunts, and uncles in the country.
When she was ten years old, Simone's world seemed to turn upside down. Nazi Germany occupied France. First her father and then her mother were imprisoned. Her dog was poisoned. At age 13, she was taken from everything she knew and placed in a "reform school" for delinquent girls. All this occurred due to religious prejudice.
Simone was given a new name, Maria, and had an identifying number sewed into her clothes. Her days were spent in silence and hard work. Food was scarce and physical punishment was abundant.
Simone drew inner strength from her religious convictions and the standards of honesty and kindness her parents had instilled in her – even though opportunities arose in which she could have benefited herself by doing otherwise. She dealt with others with respect and empathy, and this made an impression on those in authority over her.
For example, she once turned in lost money she had found rather than using it to buy food for herself. Later, she was not punished or accused of theft when she lost the money she was to use to pay the butcher's bill. The school's matron trusted her due to her past actions.
After the war, Simone was reunited with her parents. Later, she moved to America, married, and became a successful author. She continues to raise awareness of genocide through the Arnold-Liebster Foundation. Her story is also an inspiration to those enduring wartime today.
Key Takeaways
Humble beginnings, medical crises, and issues beyond one's control—including prejudice, war, and social unrest—don't have to hold you back. Just like the real-life, everyday heroes above, you can find joy in the small things and do what's right. Inspired by these stories, you can take the next step forward today.