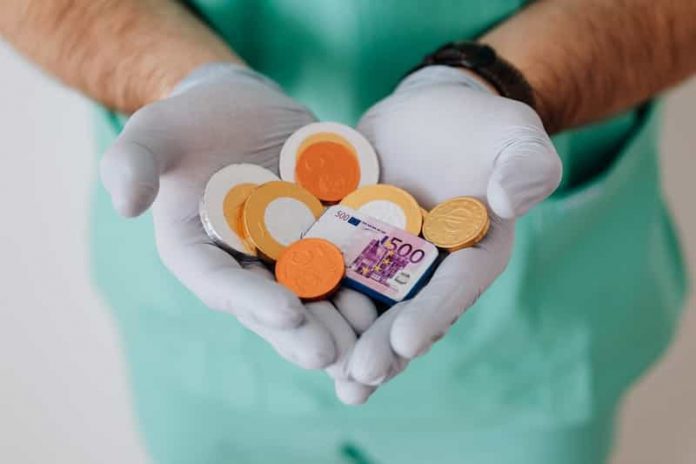 Life is full of uncertainties and unpredictable surprises. The best and the worst aspect of life is that no one knows what can unfold in the next moment. This is the reason why one needs to be very careful and organized. We should always prepare for any predicament which we may have to face in the future. One such preparation is the critical illness plan or insurance in other words. In today's world, people spend a quite handsome amount of money on their car's insurance or their bike's insurance. But have we ever thought of the horrific financial problems which our family may have to face in case we are diagnosed with a deadly disease like cancer or any other sort of prolonged illness? This is a very serious issue and one should think practically regarding this issue.
If we mitigate our expenses just by a small margin, we can easily invest that money in a profitable insurance plan which will prove to be a boon for our family in the face of such adversity. In fact, we should consider the option of choosing good and profitable health insurance for our entire family. I have witnessed many people regretting the fact that they never thought regarding this matter and so I want to spread awareness in society. Here we will be discussing the factors which should be taken into account while choosing health insurance for our family. Basically, we will be discussing the characteristics of perfect health insurance.
Choosing a perfect critical illness plan:
Working of the plan
Before purchasing any critical illness plan, we should be perfectly aware of how this plan works so that there is no confusion from either end. Normally in any sort of critical illness plan, we are entitled to the entire amount spent on the treatment after presenting the genuine reports of the diagnosis to the concerned company. Therefore, all the expenses are covered. This sum is definite and there are no exceptions. Therefore, we should sit with the agent or the advisor who is assisting us with the entire process so that we are completely sure regarding the policy.
Utmost coverage
It is quite obvious that one should opt for that plan which gives us the highest coverage. Generally all the expenses like hospital fees, both before and after discharge, doctor's emolument, medicinal costs are covered. Some other major benefits like ambulance allowance, organ donators, dialysis allowance are also included in proper insurance plans.
Premium
Another important factor in short-listing a proper health insurance plan is the amount that has to be paid to avail of the insurance plan. This amount is also termed as premium. One should pay great attention to this factor because no matter how good insurance is if it doesn't fit our budget then it is of no use to us. Therefore, it is advisable to opt for such a plan which not only secures us financially but also fits the budget. We can easily evaluate the premium of any insurance plan with help of the premium calculator tool available on the internet.
Exclusion List
This is another important factor governing the illness policy. Before becoming a part of any health insurance we should check the conditions which it debars. It is very important to know that in what circumstances are we entitled to the gains of the insurance and under what conditions we shall not be liable to claim any benefit associated with the plan. A good critical illness plan thrives to give the customers the maximum possible gains at minimal expulsions.
Waiting Time
This is the time limit within which the policy can be paid. It varies in different scenarios. The time is different for serious ailments and for pre-existing ones. However, we should clear any doubts regarding this with the plan advisor.
Age
This is the most important aspect of the entire discussion. We should never buy any critical illness plan without knowing the maximum renewal age limit. This can lead to serious problems if we don't check it. The age limit varies in different health insurance plans. In some plans, it is sixty and in some plans, it is seventy-five. Good insurance plans provide coverage for the entire life.
Sub-limits
This factor determines the kind of hospital rooms we are entitled to and the different diseases from which we are protected. This factor is very important when it comes to claims.
Someone has aptly said that health is wealth. Therefore, it is very important to guard our health so that we can prosper and thrive in our lives. Health insurance or a critical illness plan lets the family live their lives in the present without worrying much about the future. There are many insurance companies in the world. Care insurance is one of the most renowned insurance companies.