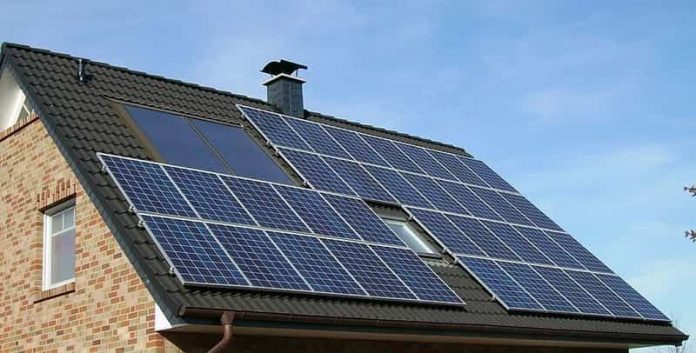 Renewable energy is fast becoming the go-to as more and more people are getting concerned with their carbon footprint and how it affects the ecology.
Renewable energy draws power from sources that are natural and replenishable like wind, rivers, tides, biomass, and the sun. Read this article to learn more about renewable energy.
Of all the types of renewable energies listed, energy gotten from the sun (solar energy) is one of the most popular. It involves converting sunlight either indirectly or directly (photovoltaics) into electricity.
Anyone can get solar panels installed in their homes and buildings, this is probably the major reason why it's more popular than other types of renewable energy.
Because of this fast-growing popularity, startups do not need to limit themselves to just solar installation. Entrepreneurs can tap into several aspects of the industry and make the most out of them.
In this article, we will list several solar services that are fast gaining popularity and would be even bigger in the future. If you want to tap into the future success of this industry by creating a niche in it for yourself now, then you need to read this article to the end. Below are some solar-related business ideas you could use to achieve this.
1. Sales
There are so many types of solar products widely available today. The sales aspect of this industry generates several billion dollars and you could get some of these dollars for yourself by selling these products.
You may work in conjunction with installers. All you need to do is provide them with the necessary products and even equipment needed to install the panels when they get installation jobs.
You can also become a distributor for manufacturers by creating a network with these manufacturers. You don't even need to invest too much to become a distributor. So, anyone can start this business.
2. Maintenance and Repairing
This is an aftermarket business and you most likely will be getting a lot of calls than if you limited yourself to just installation.
Solar panels require regular maintenance, monitoring, and repair. Because of how often this service is needed, you most likely will find it to be very lucrative.
But for you to start up this business, you will need to acquire the technical skills needed for it. Apart from the technical skills, some soft skills like networking are also needed.
However, this startup business idea is quite low-cost as you simply need to pay for the skill acquisition, the tools you need, and the business operational costs.
3. Auditing
Energy auditing is another aspect of this industry that's growing and has a lot of futuristic prospects. If you choose to go into this business, you will be charged with the responsibility of recommending the reduction of electrical consumption methods to your clients.
This business is very much knowledge-based since you have to determine energy requirements. The energy required is usually needed before solar panels are installed.
Hence, the reason you need to be very knowledgeable in this field before you can offer this service. You can also make use of certain solar software to make your job easier. Visit https://www.solargraf.com/ to find out more about this.
Finally, you do not need big startup capital to start this business.
4. Consultancy
People like to understand what is going on when they are getting these panels installed in their homes.
They want to know whether they are even making the right choice by installing the panels. People typically love to get professional opinions concerning their options and recommendations to guide them throughout the process.
It is now your job as a consultant in this industry to provide these opinions and recommendations. This job involves monitoring, making recommendations about, and supervising solar installation projects.
If you are already in this field and you have enough experience in developing and installing panels, this would be the perfect fit for you. You can even combine it with installation services and earn extra cash.
You can also choose to either work alone or partner with other consultants.
5. Cleaning
It's been noticed that when the panels are dirty, they do not work as efficiently as they are meant to. Hence, the demand for solar panel cleaning services is growing. You can start up the business with small capital, all you need to do is to put your business out there so people can see.
6. Marketing
You can startup a solar-based business as a marketer for panels and products in this industry.
As a marketer, your duties will include educating people about the advantages of these products and how switching to a renewable energy source will be great for them.
You can market and then sell the products independently. Alternatively, you can choose to become an affiliate marketer for a company involved with installations.
7. Blogging
You can also get into this industry by blogging on topics relating to it. It doesn't take a lot to start a blog and you can even work directly from your home. All you have to do is create useful (even educative) content and put it out on your blog for your target audience.
You will need to be knowledgeable in this field for you to blog about it. This is because you will be sharing knowledge about solar energy on your blog. Not being knowledgeable enough may result in you giving out misinformation.
Conclusion
The future is renewable energy and now is the best time to start planning towards it as an entrepreneur. Solar energy is one of the most popular renewable energies out there and there are so many business ideas that you can adopt if you want to get into this industry. This article has discussed some, but there are so much more, and you can even come up with better ideas if you think deep.