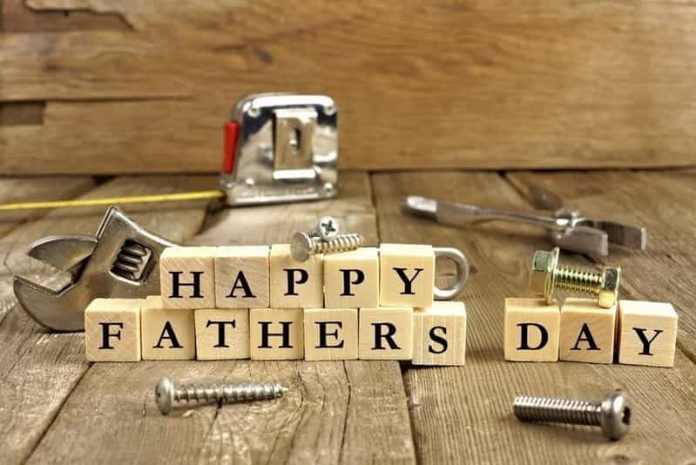 While our relationship with our dads is unique, as we grow older, there might be certain times when you may feel a little distant. Oftentimes, our dad may not express how they're feeling or show us their emotions, leading us to believe that we may have grown apart.
However, this need not necessarily be left alone!
Dads will always have a special place in our hearts and despite any distance that exists, you know that he'd always support you and stand by your side at all times.
With Father's Day around the corner, you have the perfect opportunity to show your dad how much you love him! From thoughtful gestures like cooking him a meal and giving him a thoughtful Father's Day card to creating new memories on impromptu trips, there are many ideas you could consider.
That said, if you're looking for thoughtful yet simple ways to show your dad how much you love him, we've put together a list of our top ideas that you could try out.
So without further ado, let's get started!
1. Cook A Hearty Meal
It is a universally acknowledged truth that cooking a meal for someone is one of the most thoughtful and intimate gestures. For a Father's Day meal for your dad, you could go all out and cook a hearty meal with all his favourite ingredients.
If you're not that great of a cook, you could stick to simpler dishes and maybe a dessert. However, if you're decent, you can try more complex recipes. From getting the ingredients ready to doing the plating yourself, make sure you do all the little things from your end.
Through this, you know you've covered everything yourself and your dad will definitely be touched by this gesture. You could also consider making this a ritual and cook a meal for him every time you visit or maybe even once a week – he's sure to feel loved.
2. Enjoy A Drink With Him
Sometimes, appreciation and love are best expressed through simple things like sharing a drink with your dad. If you and your dad are busy with your daily schedules and barely get any free time, this is something you can consider doing.
While it may seem very mundane, it can be surprisingly very comforting.
Drinks are a great way of sitting back and relaxing and somehow always lead to good conversations. Through this, you can spend some much-needed quality time with your old man.
Moreover, to be a little more thoughtful, you could get your dad's favourite beers or maybe even go visit a pub for a fun outdoor trip.
3. Sit Back And Have A Proper Conversation
Many times, we often opt for elaborate events or things that may not necessarily allow you to actually spend time with your dad. In such cases, it's always better to simply sit together and have a proper catch-up.
By sitting together and giving him your undivided attention, you can make a proper effort to be involved in his life and support him with anything he needs help with. Moreover, in case you have any troubles or something you need to discuss, you could always seek his advice.
In doing so, you can make each other feel supported and loved, maybe bridge any distance that has come in between.
4. Go For A Scenic Drive
Scenic drives can prove to be very relaxing and enjoyable and when done with your dad, it can be a great bonding experience. You could choose to go visit a beach, watch a sunset or maybe just drive aimlessly for a nice mellow time.
A drive with the right people can be therapeutic; you could switch on some good music, turn the windows down and simply drive wherever the wind takes you. While your dad may have a few ideas about where he'd like to go, you can work on making those come true.
Moreover, you could also stop by some quaint place for some snacks or maybe a cup of coffee. A simple and memorable day like this with your dad can help you create fond memories while also indirectly showing him how much you care.
5. Create Something Together
Trying out new things together is a great way to see new sides of a person and bond with them. While you may know your Dad very well, a different experience can maybe allow you to see rare sides of him.
Things like painting, baking together or maybe even decorating your home can be something fun that you both could do together. The main goal here is to try out something unique and spend quality time with him; the result won't really matter as much.
Additionally, the laughs and smiles will certainly make the whole process worth it!
To Conclude
Going out of the way to do something elaborate may be good, but it's always the simple gestures or conversations that truly work in making someone feel special.
It is the best way to express your love and gratitude to your dad!
While these are only some activities that you could do, there are endless ideas you can consider. Spend quality time with your old man this Father's Day to remind him how special he is to you.