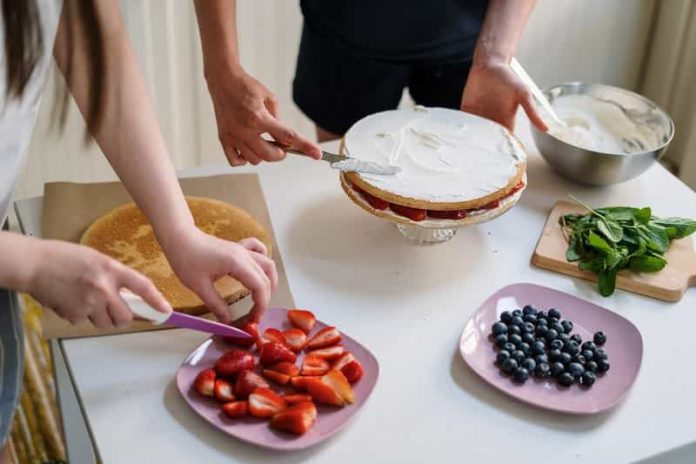 Many people see cooking as a chore, but we're going to change that with a few simple steps. Home cooking can be a mindful, relaxing, and incredibly rewarding process, it's a great way to look after yourself and to show somebody that you care. Whether you're just starting to cook, or you're bored of the same old meals, let's unlock the joy of cooking and find some passion in your food.
Ingredients
An essential step towards making a great meal is using great ingredients. Inject some excitement into your home cooking by upgrading your standard meat and trying some high quality alternatives like Japanese olive wagyu beef. This kind of treat will transform any of your tried and tested recipes into a brand new flavour sensation.
Keep up the quality by looking for fresh, locally sourced vegetables to bring a world of texture to your food. Use fresh ingredients like herbs and chillies instead of the dried versions, they pack way more flavour and punch! Once you buy fresh ingredients you'll notice your cooking improving straight away.
Recipes
A fantastic way to upgrade your cooking is by trying new recipes! A brilliant way to start is by finding new approaches to your all time favourite meals. That way you'll have the same comfort and confidence while adding a new twist which could provide a welcome change.
There are plenty of recipe apps which access the food you have in your house and present you with a list of meals you could make without buying anything extra. It's an ingenious way to find new and easy recipes while cutting down on food waste at the same time!
Experiment
Don't be afraid to step outside of your comfort zone. One of the best ways to make your cooking more exciting is by trying a whole new cuisine. Food has been around for as long as humanity, so why stick to the same handful of recipes? Think of that amazing meal you had on vacation or an interesting ingredient you saw on TV. Do some research and give it a go!
The idea of cooking something completely new can be daunting, but once you take the plunge you'll open the floodgates to a literal world of possibilities! Your new favourite meal might be waiting for you to find it.
Equipment
Your kitchen equipment could be holding you back. Tired equipment can drain the joy from the cooking process, making every step more difficult and time consuming than it needs to be. If you're using a set of blunt old kitchen knives or struggling through each meal with a worn saucepan then it may be time for a change.
Whether you're upgrading your old tools or looking for a high tech gadget, collecting some modern kitchen utensils is always a great way to reinvigorate your passion for cooking. Investing in some new equipment will motivate you to make good use of it, also you'll enjoy yourself so much more if the process is streamlined and easy.