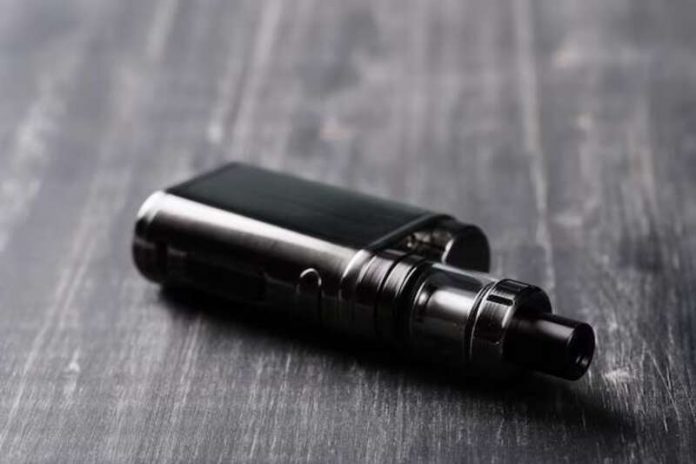 As we all know, vapes are a great way to enjoy your favorite herbs and oils. But it can be hard to start vaping if you don't have the right accessories. Even more, even experienced vapers need new gadgets to try out now and then. Ahead, we will discuss some of the favorite vaping accessories that any newbie or vape enthusiast would love!
11 Best Vape Accessories to Gift Any Newbies or Vape Enthusiasts
1. Vape Case
If you're looking for a gift that keeps on giving, a vape case is a way to go. It's a great way to keep your device safe and secure and helps keep things organized in an easy-to-carry package. Different sizes are available depending on how many batteries you want to store or if you prefer just one battery at a time. Plus, there's room for an extra accessory like an atomizer or charger. The best part? Vape cases come in all different colors and designs, so there's something for everyone!
2. Vape Pen Batteries
Batteries are the most crucial part of your vaping device. Without them, you won't be able to enjoy any of the other accessories on this list! There are different types of vape batteries available, each with pros and cons. For example, some mods come with built-in batteries while others require you to purchase external ones separately, most popularly the 510 Thread Battery vape pens.
The most common type of battery is lithium-ion (Li-ion). This type is usually smaller than other types, so it can easily fit inside your mod without adding too much space or weight.
3. Microfiber Cleaning Cloth
A microfiber cleaning cloth can be used to clean your vape, and it's just as important as any other part of your kit. It is an essential accessory for anyone who uses a vaping device. You'll want to keep one of these handy when cleaning your vape tank and coils because they'll help remove the buildup of residue that occurs over time. It will also ensure you get the best performance out of both parts.
4. Juice Refilling Bottle
If you're looking for a gift that both newbies and experienced vapers can use, this is it. In simplest terms, a juice refilling bottle is what it sounds like – a bottle you can use to refill your tank. They come in different sizes, colors, and materials (disposable and reusable). Plastic disposable ones are cheaper, but you must throw them away when they get dirty.
If you're not careful about washing them out properly between uses, bacteria will grow inside the bottle and make your e-liquid taste bad! So if you want something reusable but still has some visual appeal for gift purposes, go for glass bottles instead of plastic ones!
5. Anti-Slip Silicone Mat
If you're looking forward to gifting an anti-slip mat, this one is a great choice. It's made of silicone and has a grippy texture that keeps your vape pen securely in place. The mat also protects the surface that it sits on from scratches and other damage caused by sliding around on tables or desks without protection. The anti-slip mat comes in any size. You can also choose from several colors, including black, blue, green, red, gray, orange, pink, white, etc. There are a lot of choices to choose from.
6. USB Charger
The USB charger is used to charge your vape battery. It's a must-have for all vapers and comes with different power outputs, so you can use it with any device with a USB port. You can even charge other devices, like your phone or tablet. When you buy a USB charger, make sure to get one with high amperage. It will ensure that the battery charges faster than usual. You should also look for features like LED indicators and safety protections against overcharging or overheating.
7. Coil Jig Tool Kit
Coil jig tools are essential for anyone who likes to build their coils. A coil jig helps you to create uniform coils and ensures that the wires are wrapped in the same way every time. Users can purchase coil jigs separately, but we recommend purchasing one of the kits with all the necessary items to build your coils at home. It includes two types of screwdrivers, a set of pliers, tweezers, and wire cutters.
8. Spare Glass Tubes
Spare glass tubes are essential for any vaper. They come in different sizes and materials, so you can find the one that suits your style best. Glass tubes are the most common option. Still, plastic and stainless steel options are also available. Glass tubes are more durable than plastic ones. Still, they're also heavier to carry around when it comes time to refill your e-cigarette or vape pen with e-liquid.
9. Mouthpiece Silicone Cover
A mouthpiece cover is a great accessory to have. It protects the mouthpiece from getting dirty and damaged, keeps your vape from getting too hot and prevents tongue bite, helps to keep your vape clean by keeping water out of it, and prevents your mouthpiece from getting too wet.
10. Mod Stands
Mod stands are a great way to show off your mod and house it safely. They're also effortless to use. Just place your mod on top of it, and voila! You have a stand for your vape device. Mod stands are made from different materials, such as wood or metal, and come in many colors and styles to find one that fits any room decor or personality. Mod stands aren't just used for mods, either. They can be used for other devices besides vaping equipment, like cell phones or tablets!
11. Multi-Hole Silicone Stand Holder
One of the most convenient accessories for vaping is this multi-hole silicone stand holder. It's a simple device that allows you to place your vape on it without worrying about it falling over or getting knocked off the table by accident. The best part about this accessory is that users can use it with any type of vape, whether an e-cigar or a box mod. Simply put one end into one hole, then another.
You have created a stable platform where your device will stay put while charging or in use. This stand comes with multiple holes, so no matter what kind of battery life needs charging (or not), there will always be enough space available for charging.
End Note
There are so many options, and it can be hard to decide which ones are worth buying. We hope this list of vape accessories has been helpful to you and helped you think outside the bong! These are the best vape accessories guarantee a simplified, pleasant, and discreet experience for cannabis lovers and beginners! Be it to cope with various health issues or simply for recreational use, you can splurge on these accessories for the CBD-lover in you.