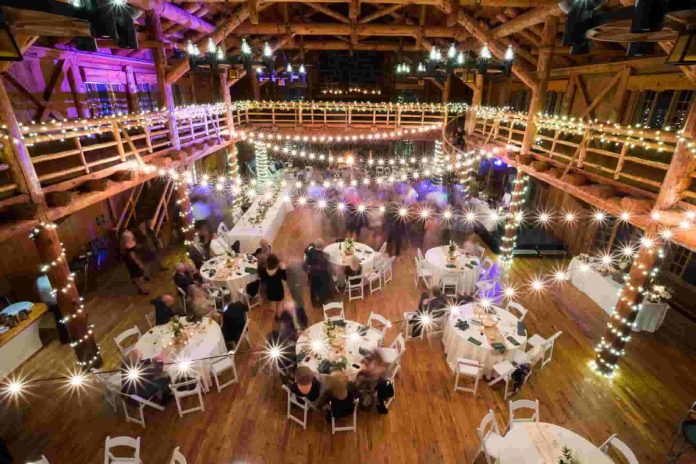 If you're looking for ideas to customize your wedding favors, you've come to the right place. Choosing the perfect wedding favor can make your wedding even more memorable for your guests.
From getting your wedding favors personalized to cute gift ideas, the possibilities are endless. So, are you wondering what the best personalized wedding favors are? We've got all the inside info you need about creating your dream wedding!
Let's explore to help you choose the best custom wedding favors for you.
1. Personalized Coasters or Mugs
Personalized coasters or mugs are such a fun way to give each guest a unique personalized gift. Customize them with your design, be it a monogram, their name, initials, a special message, or a monochrome pattern to tie into the overall design of the wedding.
These items are also very practical and can be used long after the special day. The guests will love the extra special thought you put into designing the favors.
2. Hang Tags With a Thank-You Note
Customizable hang tags can be crafted specifically for each of your guests – full of meaningful details and appreciation. Depending on your style, the tags can be engraved with a quote, monogram, logo, message, or a combination of all these elements!
They can come in classic colors with a modern feel or any pattern of your choice. Plus, the tags can come attached to a personalized gift, like a miniature bottle of your favorite wine or champagne, a special keychain, or cookies, so your guests can take home a heartfelt memento of your wedding.
3. Custom Wedding Coins
These stylish coins, embossed with couples' names and special dates, can serve as collectibles, saving-the-date reminders, and a token of appreciation for their loved ones. In addition to their aesthetic appeal, custom wedding coins bring a sense of tradition and personalization that many couples prefer.
They can be engraved with words of encouragement, special quotes, a romantic saying, or any meaningful message the couple wishes to convey. To further customize the coins, couples also have the option to choose from various colors and designs.
4. Photo Favor Magnets
Photo favor magnets come in a range of designs that can be chosen to match the theme of the wedding. They offer a practical way to preserve the memories of the day, featuring faces of the new couple, and can be updated with a new photograph as needed.
They come in a range of shapes, making them suitable for all kinds of spaces, be it refrigerators, bulletin boards, or lockers. Not only that, they can be taken off walls and re-stuck over and over, making them an excellent choice for gifting.
5. Printed Canvas Tote Bags
Not only are these an Eco-friendly option, but they also offer so much flexibility when it comes to customizing the gift. Guests can choose from a variety of colors, sizes, and prints to find the perfect tote for each attendee.
The couple can get them personalized with their names or wedding dates, or they can make meaningful designs that reflect their love story or bond. Guests can enjoy the tote not only at the wedding but also for years to come as a reminder of the special occasion.
Get Your Wedding Favors Personalized Today
Getting unique wedding favors personalized is the perfect way to show your guests how special their attendance to your day is. If you're looking for something unique and special to give your guests, explore the many available options.
Give your guests something memorable that they can treasure forever!
Are you looking for more tips or tricks? Keep reading our blog for more!