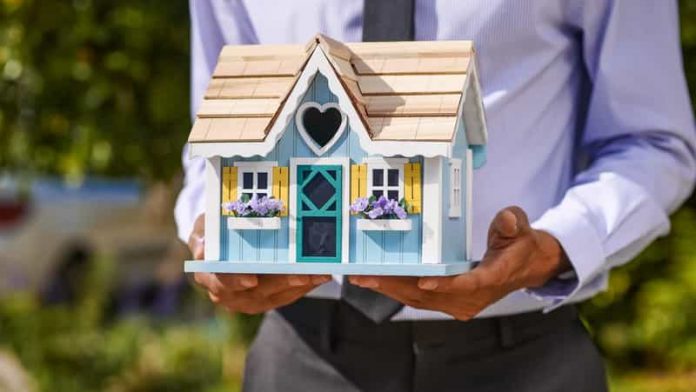 If you sit and watch Grand Designs Australia and dream about designing and building your own home, then your dream can be turned into a reality if you work with custom home builders in Adelaide. About 66% of Australians own their own home, with or without a mortgage, but not everyone wants to have that standardized property that does not reflect the individuality of the person and family living in it. Neither are all properties suited to the lifestyle or requirements of each household, so rather than try to renovate what you have, design a new home around what you want.
Even if you have watched the angst of those on GDA as they move through each stage of the process from design to completion, your experience does not have to be the same. If you work with a Custom Home builder, they use their experience and expertise to turn your vision into a reality, and here's why you should work with the best custom home builders in Adelaide.
1. Future proof your new home
If you have a growing family and looking ahead to prepare for the teenage years where separate bedrooms and study areas are needed or parents that may need to live with you, then you can consider your future needs and incorporate them now in the design and planning stage. Once you have bought a plot of land, making a home that works for the lifecycle of the family makes economic sense. Renovations can cause disruption and be an unnecessary expense but if you get it right from the very beginning, other than the maintenance of the property, you don't have to go through building on or up to accommodate your future needs.
Working with a team of skilled custom home builders allows you to turn your vision into a reality and really put your personal stamp on the property. It means that from the very beginning of the project, you are involved with selecting those unique features and designs so that your home stands out from the rest. Instead of moving into a home where you inherit other people's tastes and layouts, you get to set out a new build where the rooms and set areas flow and work for you. If you prefer the minimalist look with sharp clean lines, white finishes, and an Art Deco style, this can be incorporated into the design. Exposed brick walls and beams for a traditional approach or a modern home with color coordinated splashbacks in the kitchen is also an option. Sitting down and being part of the team that will bring these features to life while you are the expert on how your family lives and uses the home, is a dream team ready to build your house of choice.
2. Maximise the use of your land
Having a secluded part of the property, usually around the back that has enough space and sunlight so that you can enjoy the area from dawn to dusk, is a must have for many homeowners. Likewise, if you have a great view that is best seen from your main sitting area or garden room, your home needs to be sited in a way that captures that view. Irregular shaped blocks of land or those with a steep incline all pose problems but custom builders can work with you to have control over the placement of the home. Not only can they advise on the different types of design but also ensure that access to your utilities such as drainage, water and power supply are taken into account, so you don't hit a stumbling block when it comes to the build stage. They will take you through each stage of the process from the design and shape of the home to how it will fit in with its surroundings and make the most of the block you have purchased.
3. You are in the driving seat
Building your dream home should not be something that leaves you feeling out of control as you have to make a multitude of decisions, keep a track of the cost and worry that you may have missed something important around zoning laws or planning permission. From the very start, as you outline the budget assigned to this project, you will be provided with all the options and information that allows you to make the right choice for your build. Even though it makes for great television when the home build project shows go wrong, this is real life and with an expert team to work with you, your build is managed and planned down to every last detail. There should be no unexpected and unwelcome surprises when using a custom home build specialist.
As noted before, you know what your household needs not just now but in the years to come so you can build in technology such as home automation, audio systems and even smart appliances to work with the way you live. Floor plans to include room spaces that can be changed from living to sleeping space or a self-contained unit for an elderly parent or a teenager can be factored in. You will have control over the fixtures and fittings so you can continue your personalized theme throughout the home including the materials used. Working within the budget, custom home builders can highlight all the options available and give other options so that if you decide to increase the budget, you are provided with all the costs and prices to keep on track. However, as your team knows the budget from the outset, they do the leg work to come up with the information and options to keep within that cost and you make the final decisions.
4. Customised floor plan
How many times have you thought that if you had a porch area with ample storage, it would be a great place to wipe clean all those muddy boots or the kids' sports clothes and trainers, as well as clean down the dogs' paws before letting them loose in the rest of the house? Or when having family and friends' round and trying to squash into a small dining room have you bemoaned the lack of entertaining space? With more people working from home than ever before, a home office (not the kitchen table) is becoming something of a necessity – all these things on your wish list can be added to your customized floor plan.
Custom builders have a range of pre-existing plans but as you and your family are unique, they understand you are the best person placed to see the plans in 2D but understand how the footfall works 3D in your home. Family kitchen/diners that open onto a hard-standing patio area which can also function as an entertaining space or a cozy TV lounge, master bedrooms with an ensuite and a family bathroom so that everyone gets their own space – your custom team builders can work with you to meet your requirements within your set budget. The other benefit here is that they can look at your wish list and see in practical terms how it can be put into operation. They can highlight possible areas of risk or point out any difficulties you might come up against so you can work together to see what can be achieved.
5. Designer home without the hassle
One of the main points about not having an "off the peg" home and having to self-build is that without a custom home build team to support you, you would have to take on all the leg work and the stresses of the build. This means having to do a lot of plate spinning while organizing the builders, plumbers, electricians, plasterers, and host of other trades. Researching all the finishes, the materials, the fixtures as well as pulling in quotes for the best price is a job on its own. Drawing up accurate floor plans for the builder to work on is a specialised job and this along with hundreds of other tasks would have to rest on your shoulders unless you had a team to support you.
This is probably where a custom home build team really does make a difference to getting your dream home, from ground footings to the final finish and completion of the snagging list. Doing this on your own while trying to hold down a full-time job is one stress that you do not need to have. Your custom home builders are skilled at undertaking this work, they have the contacts in the industry and keep on top of the latest products and pricing, so they have a range of options to offer their clients. They do the legwork, so you don't have to – saving you precious time and effort in the long run as well as preventing those sleepless nights when you worry you have overlooked something key to the project.
Turn your dreams into reality (not a nightmare) and contact the specialists today.