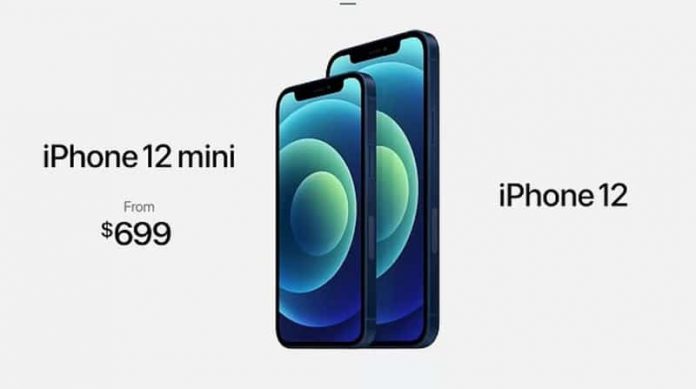 Apple unveils new iPhone 12 with super fast 5G connectivity, 12 megapixel main camera, flat edges and tough glass ceramic screen – as well as its all-new iPhone Mini for $699
Apple unveiled its new iPhone 12 during a live event hosted from Apple Park
The smartphone supports 5G cellular connectivity and has a new OLED screen
The display is designed with a ceramic shield that improves toughness
Apple also announced a new iPhone mini that has all the technology of the iPhone 12, but has a 5.4-inch screen and is available for $699
The iPhone 12 is designed with a new 12 megapixel camera system a seven-element lens that improves low-light performance by 27 percent
The exterior design looks similar to the 2010 iPhone 4, with rounder edges
The iPhone 12 costs $799, with pre-orders opening October 16
Apple has officially unveiled the new iPhone 12 during a live event that was watched by millions from around the world.
The smartphone is designed with rounded edges that look similar to the iPad Pro and boasts 5G cellular connectivity – the biggest upgrade to the smartphone.
This allows the device to access Verizon's 5G ultrawide band, which is the fastest system in the world with over 4 gigabytes per second, according to Apple.
The iPhone 12 also includes a ceramic shield that the firm says is 'tougher than any smartphone glass.'
The new addition is 'virtually impervious to heat and electricity' and makes it more resistant if dropped.
Along with the iPhone 12, Apple announced three other smartphones including the iPhone 12 Pro, iPhone Pro Max and its all-new iPhone mini with a price tag of $699.
The tech giant also unleashed its fastest camera into the new lineup.
The dual-lens camera system boasts a 12-megapixel ultra-wide and wide lenses, along with a seven-element lens that improves low-light performance by 27 percent.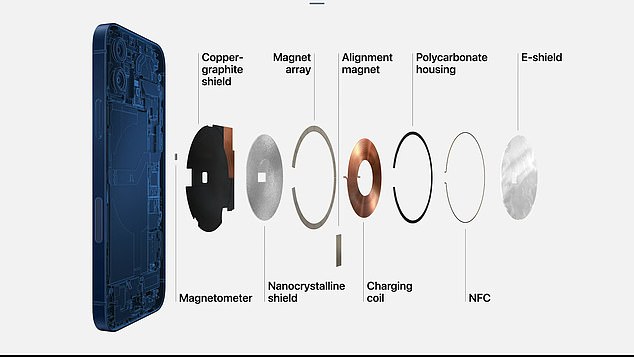 Apple is opening pre-orders for the iPhone 12 on October 16, which comes with a price tag of $799 – but devices will not include wall chargers or Lightning EarPods.
iPhone 12 and iPhone 12 mini will be available in five aluminum finishes, including blue, green, black, white, and (PRODUCT)RED.
Pre-orders for iPhone 12 begin October 16 and will be available October 23.
iPhone 12 mini will be available for pre-order starting November 6, and in stores by November 13.
Apple held its highly anticipated 'Hi, Speed' event on Tuesday that showed off the new iPhone 12, along with Apple's upgraded smart speaker HomePod mini.
The annual launch event is nearly one month later than normal and comes as the coronavirus pandemic has disrupted Apple's well-oiled machine for designing and churning out its biggest-selling product.
However, the main event was the new iPhone 12 family, which includes the flagship device, the iPhone Pro and Pro Max, along with Apple's first ever 'mini' handset.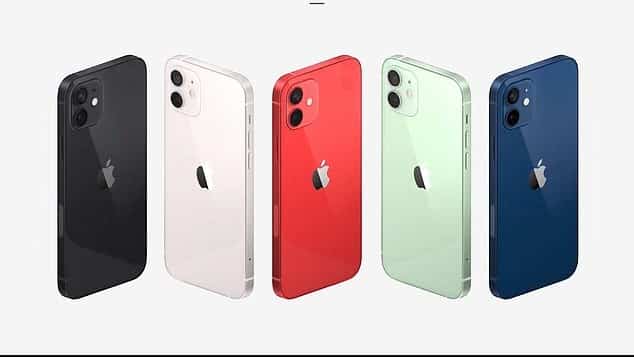 Greg Joswiak, Apple's senior vice president of Worldwide Marketing, said: 'The arrival of 5G marks the beginning of a new era for iPhone and we're thrilled to bring these impressive new capabilities to our customers with iPhone 12 and iPhone 12 mini.'
'We're once again pushing the boundaries to deliver incredible computational photography advancements, Super Retina XDR displays, and the biggest leap in durability in iPhone history with the new Ceramic Shield front cover.'
'Available in two great sizes, iPhone 12 and iPhone 12 mini take design to a new level in a new form factor that's as beautiful as it is durable, and makes it easier than ever for customers to find the perfect iPhone to fit their lifestyle.'
The addition of 5G capabilities to the iPhone is set to improve download and upload speeds, provide higher quality video streaming, more responsive gaming, high-definition FaceTime -along with other enhanced features.
Along with new devices, users can choose from two new colors – blue and a light green.
The screen is built with a Ceramic Shield that uses glass ceramic in the phone's design that increases strength to make it more resistant to cracking if dropped.
iPhone 12 has the traditional 6.1-inch screen but now includes a new Super Retina XDR OLED panels that produce brighter and more vivid colors, up to 1,200 units of brightness, and double the resolution than previous iPhone devices.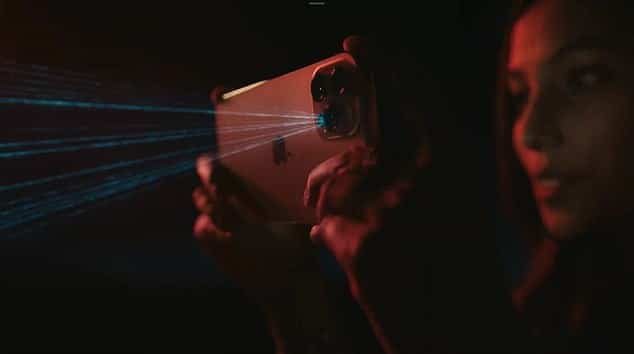 Both the iPhone 12 and iPhone 12 mini feature an all-screen Super Retina XDR display that delivers a 2 million-to-1 contrast ratio for true blacks, as well as an immersive HDR viewing experience for high-definition video, photos with more detail, – the technology provides nearly twice the peak brightness of iPhone 11.
Apple changed the design with the iPhone 12, which some compares to the 2010 iPhone 4, which boasts a smooth, round design.
The makeover is 11 percent thinner than previous models, along with being 15 percent smaller and 16 percent lighter than the iPhone 11.
The tech giant has also added new technology inside the device, specifically the firm's own A14 Bionic processor.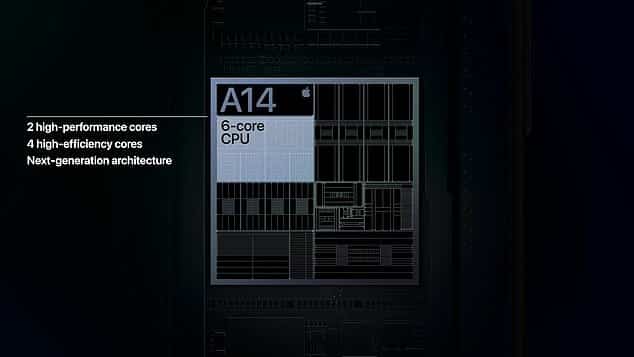 The chip allows for faster performance and digs into Apple's Deep Fusion and Night Mode photo features through a 16 Neural Engine capable of completing 11 trillion operations per second.
The A14, according to Apple, provides 70 percent faster machine learning speeds, 50 percent better performance and 40 percent improved transistors.
iPhone 12 models also introduce MagSafe, offering high-powered wireless charging and an all-new ecosystem of accessories that easily attach to iPhone.
This charging method uses an array of magnets placed around the wireless charging coil that Apple says 'perfectly connects to iPhone every time.'
However, the new charger means this will be the first year iOS users will not receive a new wall charger or Lightning EarPods when they open the box of the new smartphone.
The move is part of Apple's commitment to becoming carbon neutral by 2030, as it aims to have net zero climate impact for all of its operations.
The firm believes by eliminating both technologies, it can reduce the need for raw materials and reduce carbon emissions by more than two million metric tons each year moving forward.
Apple also unveiled the high-end models – iPhone 12 Pro and iPhone Pro Max.
The iPhone Pro Max has the most powerful camera in the lineup and costs $1,099 and the iPhone Pro has a price tag of $999.
Apple opened the beginning of the event by revealing the new HomePod Mini smart speaker.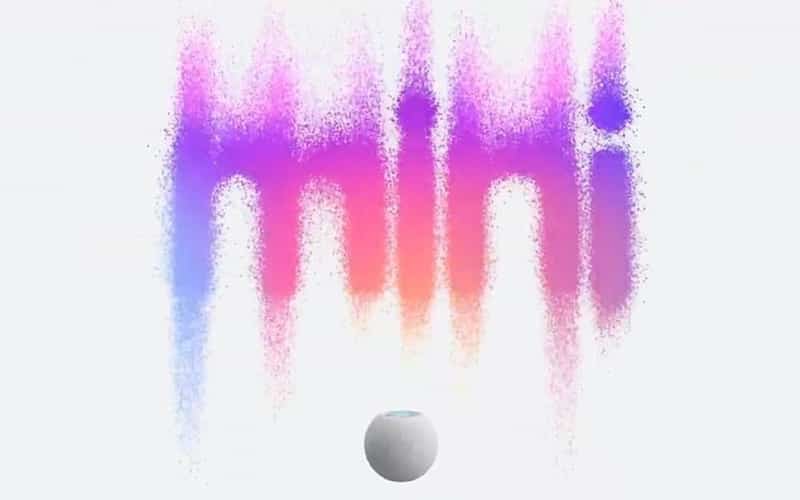 It comes in white, space grey and is open for orders November 6, with shipping starting on November 16. It will retail for $99, Apple announced.
Read more at Dailymail.co.uk