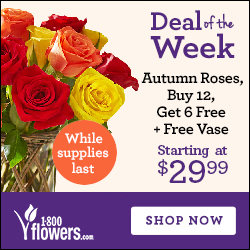 On Monday, August 20, 2012 FOX announced that Kevin Reilly has been promoted to Chairman of Entertainment for Fox Broadcasting Company (FOX), it was announced by Peter Rice, Chairman and CEO, Fox Networks Group. In his new role, Reilly will oversee all programming, scheduling, marketing, research, digital and business affairs at the network.
"Kevin is a uniquely gifted executive with the strong strategic vision and creative instincts to ensure that FOX continues to drive the future of our industry," said Rice. "We are incredibly fortunate to have him here and thrilled he will be with us for many more years."
Over the course of Reilly's tenure, FOX has extended its reign as the No. 1 network among Adults 18-49 for a record eight consecutive seasons and has repeatedly dominated among the young Adults 18-34 and Teen demographics. Under his leadership, the network launched Emmy Award-nominated and Golden Globe Award-winning pop culture phenomenon GLEE, and most recently introduced NEW GIRL, the network's highest-rated sitcom in 10 years, as well as THE X FACTOR, last season's No. 1 new unscripted series.
Reilly has also bolstered FOX's leadership and investment in digital and social media, and was the architect behind the recently launched Animation Domination HD – an independent production subsidiary now ramping up production to generate alternative animation for digital channels and a late-night block on FOX.
"I am grateful to Peter for extending my role at FOX where I'm inspired every day by the incredible leadership of Joe Earley, Mike Darnell and our entire team at the network – as well as the leadership above us at News Corporation," said Reilly. "This is a transformative time in our industry – one that presents huge opportunities – and we intend for FOX, and all of our programming, to remain the gold standard for innovation."


Throughout his career, Reilly has distinguished himself as one of television's most influential and forward-thinking leaders. Prior to joining FOX in 2007, Reilly served as President of Entertainment at NBC, where he introduced popular hits such as "The Office," "The Biggest Loser," "Heroes," "Friday Night Lights" and the multi-award-winning Tina Fey sitcom, "30 Rock." Reilly joined NBC from FX, where he served as President of Entertainment and was instrumental in successfully transforming it from a fledgling cable network into a profitable creative powerhouse. At FX, Reilly re-defined the basic cable business by branding the network with an aggressive slate of original quality programs, including seminal series "The Shield" and "Nip/Tuck."  Within a year of Reilly's arrival, FX made cable history when "The Shield" broke cable ratings records and went on to receive a Golden Globe Award for Best Drama Series (2002) and an Emmy Award for lead actor Michael Chiklis (2002) – both firsts for basic cable.
Prior to joining FX, Mr. Reilly was President of Brillstein-Grey Entertainment. He joined Brillstein-Grey in 1994 and was responsible for shepherding the pilot for the landmark series "The Sopranos" – one of the most successful and critically acclaimed shows in television history – and the NBC hit comedies "Just Shoot Me" and "NewsRadio."
Early in his career, Reilly held a variety of positions at NBC Entertainment, where he had a hand in the development of distinctive and groundbreaking hits, including the pilots for "ER," "Homicide: Life on the Street" and "Law & Order."


About Fox Networks Group:
Fox Networks Group is a primary operating unit of News Corporation (NASDAQ:NWS) and consists of Fox Broadcasting Company (FOX), FOX Sports Media Group, the company's national and regional cable programming services, FOX International Channels and Fox Networks Engineering & Operations. These units produce, program and transmit much of America's most popular entertainment, sports and information content via more than 40 owned-and-operated TV networks, video on demand and other media platforms. FOX is America's most popular network; Fox Networks Group cable channels span FX, National Geographic Channel, Nat Geo WILD, Nat Geo Mundo, Fox Movie Channel, FUEL TV, FSN and 21 regional cable sports networks, SPEED, SPEED2, FOX Soccer Channel, FOX Soccer Plus, FOX College Sports, FOX Deportes, Utilisima, Baby TV, BTN (co-venture with the Big Ten Conference), BTN2Go; and FOX International Channels featuring U.S. Spanish-language broadcast net MundoFox, in addition to more than 350 networks delivered in 35 languages across Latin America, Europe, Asia and Africa. The division also includes Fox Sports Enterprises, which manages interests in sports franchises and leading statistical information provider STATS, LLC.
Source: Fox Broadcasting Company and Fox Networks Group
Photo credit to: Jill Greenberg/FOX


About Diversity News Magazine: Diversity News Magazine is an independent multi-media outlet own by Minority-Owned Business who works with everyone and it is published by Diversity News Publications. Diversity News Magazine executive editor-in-chief is Esteban Escobar aka Steven Escobar an award winning honored and respected Journalist. Diversity News Magazine is a consumer news magazine covering news, entertainment, features, awards, sports, events and much more. DiversityNewsMagazine.com, an online & special print consumer news magazine that is visited by more than two million visitors a month, it is another venue for advertisers to showcase their products, brands or services on the classified and display pages. The purpose of the magazine is to educate and inform the diverse community worldwide. It focuses on local, national and international news, entertainment, features, sports and more importantly, newsworthy items that would be of interest to our diverse cultures. For more information visit Diversity News Magazine at http://www.diversitynewsmagazine.com/
On Monday, April 23, 2012 FOX announced that Emmy® Award-nominated Ryan Seacrest will continue as host of AMERICAN IDOL, broadcast television's No. 1 show. Seacrest has served as host of AMERICAN IDOL since its debut on June 11, 2002. Over the past decade, he has guided the IDOL contestants and judges through each season's incredible journey, from the first tickets to Hollywood to every star-studded finale. Seacrest has introduced every guest performer, played referee with the judges and was the first to announce and congratulate each of the winners.
"For the last 11 seasons, I've had the privilege to be a part of one of television's most iconic shows. It's been a wild ride, and I'm excited for my journey with AMERICAN IDOL to continue," Seacrest said. "The legions of fans, amazingly talented contestants, judges, and producers, along with the hard working IDOL crew, impress me every time we go on air and make hosting the show a dream job. I especially appreciate the support and confidence of Peter Rice, Mike Darnell and the entire FOX team – as well as the support of everyone at FremantleMedia North America – and I look forward to continuing our partnership."
"Ryan is one of a kind," added Mike Darnell, President of Alternative Entertainment, Fox Broadcasting Company. "His ability to engage the viewers, keep the contestants at ease during intense moments and adapt to any situation, especially during the live shows, solidifies him as the absolute best in the business. He is an integral part of why AMERICAN IDOL is a true phenomenon, and we can't imagine doing this show without him."
"I am thrilled that Ryan will continue to be the face of AMERICAN IDOL. He runs the show with such expertise, warmth and charm that he makes one of the hardest jobs in television look easy," noted Cecile Frot-Coutaz, CEO, FremantleMedia North America. "He is one of the best in the business and we are lucky to have him."
"Ryan has been with AMERICAN IDOL from the very first day. I can't imagine the show without him," stated creator and executive producer Simon Fuller. "He is the consummate host and an exemplary professional. Having Ryan continue to be a part of the AMERICAN IDOL family is great news for everyone."
AMERICAN IDOL is produced by 19 Entertainment, a division of CKX, Inc. and FremantleMedia North America, Inc. The series is created and executive-produced by Simon Fuller, CEO, XIX Entertainment, and executive-produced by Cecile Frot-Coutaz, CEO, FremantleMedia North America, Inc.; Ken Warwick, Executive Producer, FremantleMedia North America, Inc.; and Nigel Lythgoe, CEO, Nigel Lythgoe Productions.
About Ryan Seacrest:
With his thriving broadcasting career and multiple ventures, Ryan Seacrest is at the forefront of the media and entertainment industry. While hosting and producing multiple television and radio programs, building his Ryan Seacrest Productions banner (RSP) into a leading entertainment production company, and managing a myriad of media investments and brand ventures, Seacrest is redefining what it means to be a successful Hollywood entrepreneur.
Seacrest holds preeminent positions in broadcast television, nationally syndicated radio, local radio and cable as both a producer and on-air host. He is celebrated internationally as host of the top-rated primetime talent showcase AMERICAN IDOL, and hosts and produces "E! News" and its red carpet awards show coverage. He also serves as an executive producer and co-host of "Dick Clark's New Year's Rockin' Eve with Ryan Seacrest." He has been nominated for an Emmy Award in the "Outstanding Host for a Reality or Reality-Competition Program" category for his work on AMERICAN IDOL, and has also hosted the live network broadcast of the Emmy Awards show. On radio, Seacrest is host of "On Air with Ryan Seacrest," his market-topping No. 1 nationally syndicated Los Angeles morning drive-time radio show for Clear Channel's 102.7 KIIS-FM, as well as a nationally-syndicated Top 40 radio show.
In 2006, Seacrest launched Ryan Seacrest Productions (RSP), which has since become a television production powerhouse. RSP produces the hit series "Keeping Up with the Kardashians," one of cable's highest-rated shows, and the spin-offs "Khloe and Lamar," "Kourtney and Kim Take New York" and "Kourtney and Khloe Take Miami." RSP also produced the Emmy Award-winning reality series "Jamie Oliver's Food Revolution." RSP recently produced two new reality series: "Melissa and Tye" and "Shahs of Sunset." In January 2012, Clear Channel acquired a minority stake in RSP.
In early 2012, Seacrest entered into a joint venture through a holding company, Ryan Seacrest Media, along with HDNet, AEG, and Creative Artists Agency (CAA) to rebrand HDNet/HDNet Canada and launch AXS TV (pronounced: access). AXS TV will debut this summer, providing viewers with exclusive behind-the-scenes access to live concerts and music festivals, red carpet premieres, award shows, parties, pop culture events, and in-depth interviews with the people and artists who make live entertainment so uniquely fascinating.
Seacrest also has extensive deals with brand heavyweights Proctor & Gamble, Coca-Cola and Microsoft, and recently announced a strategic marketing and technology alliance with Eventful, Inc.
Seacrest, along with his family, is also committed to the Ryan Seacrest Foundation (RSF), a non-profit organization dedicated to enhancing the quality of life for seriously ill and injured children through unique programs that utilize multimedia and interactive platforms. RSF is building broadcast media centers within hospitals for children to explore the creative realms of radio, television and new media. RSF has launched two centers: Children's Healthcare of Atlanta at Egleston and Children's Hospital of Philadelphia.
Originally from Atlanta, GA, Seacrest's professional career in broadcasting began at the age of 16 when he applied for an internship at one of Atlanta's top radio stations, WSTR-STAR 94. While working at STAR 94 he finished high school and went on to attend the University of Georgia where he majored in journalism. Seacrest currently resides in Los Angeles, CA.
Source: FOX Broadcasting 
Photo credit to: Warwick Saint/ FOX
About Diversity News Magazine: Diversity News Magazine is an independent multi-media outlet own by Minority-Owned Business who works with everyone and it is published by Diversity News Publications. Diversity News Magazine executive editor-in-chief is Esteban Escobar aka Steven Escobar an award winning honored and respected Journalist. Diversity News Magazine is a consumer news magazine covering news, entertainment, features, awards, sports, events and much more. DiversityNewsMagazine.com, an online & special print consumer news magazine that is visited by more than two million visitors a month, it is another venue for advertisers to showcase their products, brands or services on the classified and display pages. The purpose of the magazine is to educate and inform the diverse community worldwide. It focuses on local, national and international news, entertainment, features, sports and more importantly, newsworthy items that would be of interest to our diverse cultures. For more information visit Diversity News Magazine at http://www.diversitynewsmagazine.com/