City of Santa Monica refuses to allow public service messages from charities on their Big Blue Bus line. Issue up for discussion at Tuesday's City Council Meeting.
For the past five years, AIDS Project Los Angeles (APLA) has purchased paid advertisements on Big Blue Bus for its annual AIDS Walk Los Angeles. The City of Santa Monica is now refusing these ads and all other public service messages from charities.
"This absurd new policy targets not only AIDS Walk Los Angeles ads, but all other non-profit ads which help foster community spirit and provide valuable information to the public," said Craig E. Thompson, Executive Director of AIDS Project Los Angeles. "Santa Monica city leaders are in effect providing an economic advantage to corporate interests and a disadvantage to community advocates. We're calling on our supporters to join us in speaking out against this twisted set of priorities."
Coincidentally, Craig Miller, Founder and Producer of AIDS Walk Los Angeles, is a 29-year resident of Santa Monica.
"I love Santa Monica. I've lived here my whole adult life," said Miller. "I don't believe we are a city that says 'yes' to advertising jumbo-sized sodas, but 'no' to advertising breast cancer awareness, initiatives to keep Santa Monica Bay clean, or the fight against AIDS."
Miller also pointed out that the current banning of AIDS-related advertisements troublingly recalls the early years of the epidemic, when those promoting HIV/AIDS awareness were hampered by the government. "All these years later, to be dealing with this discrimination again, just shows that whoever changed this policy has no concept of history, and no concept of the important role that organizations like AIDS Project Los Angeles play in society," Miller continued. "And they really don't know the residents of our City, because no Santa Monican I know would ever approve of this short-sighted ban on valuable public service messages," He added.
Santa Monica Mayor Richard Bloom is scheduled to introduce a motion at Tuesday night's City Council meeting designed to immediately overturn this discriminatory policy. APLA has encouraged residents of Santa Monica to phone City Hall and also attend the meeting to let the City Council know that this policy is unfair, arbitrary, a possible violation of free speech, and puts AIDS Walk Los Angeles and other non-profits at a further disadvantage in a marketplace that is already saturated with commercial messages.
WHEN:
Tuesday, September 11, 2012
5:30 PM
WHERE:
Santa Monica City Hall
1685 Main Street #200
Santa Monica, CA 90401 
WHO:
Representatives of APLA scheduled to attend Tuesday's City Council meeting will include APLA Director of Government Affairs Phil Curtis; APLA Board Member and West Hollywood City Councilman, John Duran; and APLA Board Secretary Carl Baker.
Craig Thompson (Executive Director of APLA) and
Craig Miller (Founder/Producer of AIDS Walk Los Angeles) are available for interviews. 
MORE:
Supporters are encouraged to call Mayor Richard Bloom and the Santa Monica City Council to voice their opinions about this discriminatory and unreasonable policy.
Call Santa Monica City Hall at 310.458.8201
Ask for Mayor Richard Bloom's office or the City Council office
Tell them:

I am outraged that AIDS Walk Los Angeles ads, and ads from other non-profits, have been banned from Big Blue Bus.
I strongly urge Mayor Bloom and the City Council Members to do all they can to once again allow AIDS Walk Los Angeles ads and other public service messages from charities to run on Big Blue Bus immediately.
About AIDS Project Los Angeles (APLA): AIDS Project Los Angeles (APLA), one of the largest nonprofit AIDS service organizations in the United States, provides bilingual direct services, prevention education, and leadership on HIV/AIDS-related policy and legislation.  With nearly 30 years of service, APLA is a community-based, volunteer-supported organization with local, national, and global reach.  For more information, visit apla.org.
About AIDS Walk Los Angeles: Since 1985, AIDS Walk Los Angeles has raised more than $72 million for HIV programs and services throughout Los Angeles County, and has grown into one of the largest AIDS fundraising events in the country.  In 2011 alone, 30,000 participants, many of whom were members of 1,600 corporate and community teams, raised nearly $3 million for AIDS Project Los Angeles and 20 other AIDS service organizations.  For more information, visit aidswalk.net.  
About MZA Events: AIDS Walk Los Angeles was founded in 1985 by Craig R. Miller and his organization of activists, MZA Events.  Miller is the AIDS Walk originator and has produced hundreds of public service campaigns and fundraising events, generating more than $368 million for major AIDS organizations throughout the country.  For more information, please visit mzaevents.com.
Sources: AIDS Walk Los Angeles, AIDS Project Los Angeles
Graphic/photo credit to: AIDS Walk Los Angeles, AIDS Project Los Angeles
Editor's Note: GOD is the City of Santa Monica crazy! They always complaining that they have no money to take care of the citizens and provide services. Here at Diversity News Magazine and for sure other media outlets, we would love charities like AIDS Walk LA or AIDS Project Los Angeles to consider us to advertise or publicize their services. Mayor of City of Santa Monica don't let the council stop revenue for your needed city.
About Diversity News Magazine: Diversity News Magazine is an independent multi-media outlet own by Minority-Owned Business who works with everyone and it is published by Diversity News Publications. Diversity News Magazine executive editor-in-chief is Esteban Escobar aka Steven Escobar an award winning honored and respected Journalist. Diversity News Magazine is a consumer news magazine covering news, entertainment, features, awards, sports, events and much more. DiversityNewsMagazine.com, an online & special print consumer news magazine that is visited by more than two million visitors a month, it is another venue for advertisers to showcase their products, brands or services on the classified and display pages. The purpose of the magazine is to educate and inform the diverse community worldwide. It focuses on local, national and international news, entertainment, features, sports and more importantly, newsworthy items that would be of interest to our diverse cultures. For more information visit Diversity News Magazine at http://www.diversitynewsmagazine.com/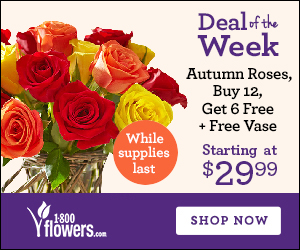 West Hollywood, CA – On August 13, 2012 The City of West Hollywood announced that they will host its 11th Annual West Hollywood Book Fair on Sunday, September 30, 2012 from 10 a.m. to 6 p.m. at the West Hollywood Library and West Hollywood Park, 625 North San Vicente Boulevard.
The West Hollywood Book Fair is one of Southern California's largest and most eclectic literary arts events, and it attracts readers, writers, and performers of all ages and interests.
At this year's event, the City of West Hollywood celebrates the one-year anniversary of its vibrant new library, which has quickly become an integral part of the community and its passionate commitment to lifelong learning.
This year's Book Fair will feature 13 stages with hundreds of acclaimed authors and artists, 100 exhibitors, live performances, culinary demonstrations, children's theater programming, and workshops across a broad spectrum of works. The 2012 Book Fair will also feature new genre-specific and multi-genre stages in addition to performance areas that carry on the success of the past ten years.


Among the many notable authors scheduled to appear at this year's West Hollywood Book Fair are Roberto Martin (Ellen DeGeneres' personal chef and author of Vegan Cooking for Carnivores); Andrew McCarthy (award-winning travel writer and actor); Kyle Richards (author of Life Is Not a Reality Show and star of "The Real Housewives of Beverly Hills"); Ludovic Lefebvre (LudoBites master chef); Gigi Levangie Grazer (New York Times bestselling author of five novels including The Starter Wife, Maneater andThe After Wife, as well as the screenplay for Stepmom); Sheryl Lee Ralph (veteran of film, television, and Broadway; founder of the Diva Foundation); Eric Erlandson (co-founder, songwriter, and lead guitarist for the alternative rock band Hole and author of Letters to Kurt about his close friendship with Nirvana icon Kurt Cobain); Gary Phillips (bestselling author of Monkology and The Underbelly); Reverend Ed Bacon (author of 8 Habits of Love: Open Your Heart, Open Your Mind, and longtime Rector of All Saints Church in Pasadena); Charles Yu(author of Sorry Please Thank You and How to Live Safely in a Science Fictional Universe); Eduardo Santiago(author of the novel Tomorrow They Will Kiss); Dustin Thomason (multi-million selling author of The Rule of Fourand 1221); and Luis J. Rodriguez (bestselling author of Always Running and It Calls You Back on L.A. gang life).
The 11th Annual West Hollywood Book Fair is hosted by the City of West Hollywood and co-produced by the Authentic Agency.
Admission is free, and there will be free parking and shuttles for the event. For more information about the West Hollywood Book Fair, contact Olivia Walker, Recreation Services Manager, at (323) 848-6482 or visit www.westhollywoodbookfair.org
Become a fan of the West Hollywood Book Fair on Facebook and follow us on Twitter at www.twitter.com/WHBookFair  For the hearing impaired, please call (323) 848-6496.
Source: http://www.weho.org/
Flyer credit to: City of West Hollywood



About Diversity News Magazine: Diversity News Magazine is an independent multi-media outlet own by Minority-Owned Business who works with everyone and it is published by Diversity News Publications. Diversity News Magazine executive editor-in-chief is Esteban Escobar aka Steven Escobar an award winning honored and respected Journalist. Diversity News Magazine is a consumer news magazine covering news, entertainment, features, awards, sports, events and much more. DiversityNewsMagazine.com, an online & special print consumer news magazine that is visited by more than two million visitors a month, it is another venue for advertisers to showcase their products, brands or services on the classified and display pages. The purpose of the magazine is to educate and inform the diverse community worldwide. It focuses on local, national and international news, entertainment, features, sports and more importantly, newsworthy items that would be of interest to our diverse cultures. For more information visit Diversity News Magazine at http://www.diversitynewsmagazine.com/