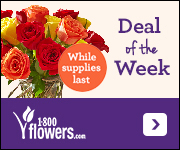 On Friday, August 10, 2012 the stadium at Staples Center in Los Angeles was almost pack with hundreds of Café Tacvba, Enanitos Verdes, Julieta Venegas, Hombres G, Beto Cuevas, Mikel Erentxun, Moderatto and Kinky rock fans. 
REVENTON SUPER ESTRELLA took place on August 10th at the Staples Center located 1111 S. Figueroa St., in Los Angeles, CA 90015 from 6:00 PM to 12:3o PM.
In prior years REVENTON SUPER ESTRELLA has been the most anticipated music event in Los Angeles and has sold out concerts featuring the hottest Latin artists and performances on one stage. Past Reventón concerts featured superstars like, Enrique Iglesias, Jennifer Lopez, Ricky Martin, Reik, Juanes, Paulina Rubio, Jaguares, Zoe, Alejandra Guzman, Gloria Trevi and many more.
This year Entravision Communications' KSSE Super Estrella 107.1 FM radio station celebrated their 15th year anniversary.
About Entravision Communications Corporation (NYSE: EVC): is a media company based in Santa Monica, California. Entravision primarily caters to the Spanish-speaking Hispaniccommunity and owns television and radio stations and outdoor media, in several of the top Hispanic markets. They are the largest affiliate group of the Univision and TeleFuturatelevision networks. [1] Entravision also owns a small number of English-language television and radio stations.
Source: Wikipedia 
Photos credit to: (C) Francois Palais for Diversity News Magazine of Diversity News Publications.



Los Angeles, CA – On June 13, 2012 Entravision Communications' KSSE Super Estrella 107.1 FM radio station announced the musical talent line-up for its annual mega-concert REVENTON SUPER ESTRELLA. This year KSSE is celebrating its 15th year anniversary and the line-up features a list of heavy-weight rock en español artists never before assembled in the U.S.
Year after year REVENTON SUPER ESTRELLA has been the most anticipated music event in Los Angeles and has sold out concerts featuring the hottest Latin artists and performances on one stage. Past Reventón concerts featured superstars like, Enrique Iglesias, Jennifer Lopez, Ricky Martin, Reik, Juanes, Paulina Rubio, Jaguares, Zoe, Alejandra Guzman, Gloria Trevi and many more.
Super Estrella confirmed an exclusive Latin Rock artist line up for 2012. REVENTON SUPER ESTRELLA 2012 will feature perfomances by Café Tacvba, Enanitos Verdes, Julieta Venegas, Hombres G, Beto Cuevas, Mikel Erentxun, Moderatto, and Kinky.
REVENTON SUPER ESTRELLA will take place on August 10th at the Staples Center located 1111 S. Figueroa St., in Los Angeles, CA 90015 from 6:00 PM.
Tickets go on sale this Friday, June 15th via Ticketmaster at 10:00am.
For more concert information visit: www.superestrella.com or www.ticketmaster.com
Source: Entravision Communications
Graphic credit to: Entravision Communications
 Editor's Note: Diversity News Magazine team is so happy and excited to be approved and will be covering this exciting event production. So Please remember to come back for photos and story.



One day before music biggest night The 54th Annual GRAMMYS Awards, the sad news broke around the world on Saturday, February 12, 2012.
The news reached to millions of fans and including members of the Recording Academy that superstar and diva Whitney Houston passed away in Beverly Hills, CA.
UPDATE: Latin singer, songwriter and performer Enrique Iglesias and Recording artist Mariah Carey reactions. Also Neil Portnow, President/CEO of The Recording Academy statement.
Recording artist and performing Enrique Iglesias wrote on his official website http://www.enriqueiglesias.com
"My thoughts and prayers go out to Whitney and her entire family. Working with her is an experience that I will cherish forever."
Also recording artist and performer Mariah Carey released the following statement on her official website http://mariahcarey.com: "Heartbroken and in tears over the shocking death of my friend, the incomparable Ms. Whitney Houston. My heartfelt condolences to Whitney's family and to all her millions of fans throughout the world. She will never be forgotten as one of the greatest voices to ever grace the earth". — said Mariah and she even posted the photo of both of them singing together"
Also The Recording Academy made the following statement re: Whitney Houston "Six-time GRAMMY® winner Whitney Houston was one of the world's greatest pop singers of all time who leaves behind a robust musical soundtrack spanning the past three decades. Her powerful voice graced many memorable and award-winning songs. A light has been dimmed in our music community today, and we extend our deepest condolences to her family, friends, fans and all who have been touched by her beautiful voice". said Neil Portnow, President/CEO of The Recording Academy®.
About Whitney Houston:
Whitney Elizabeth Houston (August 9, 1963 – February 11, 2012) was an American singer, actress, producer, and model. Houston was the most awarded female act of all time, according to Guinness World Records.[3] Her list of awards includes 2 Emmy Awards, 6 Grammy Awards, 30 Billboard Music Awards, 22 American Music Awards, among a total of 415 career awards as of 2010. Houston was also one of the world's best-selling music artists, having sold over 170 million albums, singles and videos worldwide.[4][5]

Inspired by several prominent soul singers in her family, including mother Cissy Houston and cousins Dionne Warwick and the late Dee Dee Warwick, as well as her godmother, Aretha Franklin, Houston began singing with New Jersey church's junior gospel choir at age 11.[6] After she began performing alongside her mother in night clubs in the New York City area, she was discovered by Arista Records label head Clive Davis. Houston released seven studio albums and three movie soundtrack albums, all of which have diamond, multi-platinum, platinum, or gold certification.

Houston was the only artist to chart seven consecutive No. 1 Billboard Hot 100 hits ("Saving All My Love for You", "How Will I Know", "Greatest Love of All", "I Wanna Dance with Somebody (Who Loves Me)", "Didn't We Almost Have It All", "So Emotional", and "Where Do Broken Hearts Go"). She was the second artist behind Elton John and the only female artist to have two number-one Top Billboard 200 Album awards (formerly "Top Pop Album") on the Billboardmagazine year-end charts. Houston's 1985 debut album, Whitney Houston, became the best-selling debut album by a female act at the time of its release. The album was also namedRolling Stone's best album of 1986, and was ranked at number 254 on Rolling Stone's list of the 500 Greatest Albums of All Time.[7] Her second studio album, Whitney (1987), became the first album by a female artist to debut at number one on the Billboard 200 albums chart.[7] Houston's crossover appeal on the popular music charts as well as her prominence on MTV, starting with her video for "How Will I Know",[8] influenced several African-American female artists to follow in her footsteps.[9][10]
Houston's first acting role was as the star of the feature film The Bodyguard (1992). The movie's original soundtrack won the 1994 Grammy Award for Album of the Year. Its lead single, "I Will Always Love You", became the best-selling single by a female artist in music history. With this album, Houston became the first act (solo or group, male or female) to sell more than a million copies of an album within a single week period.[7] The album also makes her the only female act in the top 10 list of the best-selling albums of all time, at number four. Houston continued to star in movies and contribute to their adjoining soundtracks, including the films Waiting to Exhale(1995) and The Preacher's Wife (1996). The Preacher's Wife soundtrack would go on to become the best-selling gospel album in history.[11] Three years after the release of her fourth studio album, My Love Is Your Love (1998), she renewed her recording contract with Arista Records.[11] She released her fifth studio album, Just Whitney, in 2002, and the Christmas-themed One Wish: The Holiday Album in 2003. Amid widespread media coverage of personal and professional turmoil, Houston ended her 14-year marriage to singer Bobby Brown in 2006. In 2009, Houston released her seventh studio album, I Look to You.
On February 11, 2012, Houston was found dead at the Beverly Hilton Hotel, in Beverly Hills, California, of causes not immediately known.[12]  For more information visit http://whitneyhouston.com
Source: Wikipedia, enriqueiglesias.com
Photo credit to: Whitney Houston Facebook Fan Page, mariahcarey.com & enriqueiglesias.com
Video courtesy of Youtube.com/whitneyhoustonVEVO
Editor's Note: We are so sad, shock and can not believe it. We ask GOD why her? why Whitney Houston? We will continue to bring you more coverage as news develops and for now we want to offer our sympathy to her family and Rest In Peace. Please leave your comments in here in honor and tribute to Whitney Houston. Thank you.

On Thursday, November 17, 2011 dick clark productions (dcp) president and executive producer Orly Adelson announced that Drake and Ludacris will each perform at "The 2011 American Music Awards®." From the highly demanded album in stores now "Take Care", Drake will perform his hit record "Headlines."
Ludacris will join Enrique Iglesias as the 6th unique collaboration of the evening which sets a new AMA record for the most collaborations in the show's 39 year history.
The other collaborations will include Pitbull with Marc Anthony and Lil Jon, Gym Class Heroes with Adam Levine, will.i.am with Jennifer Lopez, Nicki Minaj with David Guetta, and Maroon 5 with Christina Aguilera.
The show will be broadcast live from the NOKIA Theatre L.A. LIVE on SUNDAY, NOVEMBER 20th (8:00-11:00 pm ET/PT) on ABC.  Tickets are now on sale (please visit www.ticketmaster.com or call 1-877-234-8425.)
The show's full roster of performing talent now includes: Christina Aguilera, Marc Anthony, Justin Bieber, Mary J. Blige, Chris Brown, Kelly Clarkson, Daughtry, Drake, Gym Class Heroes, David Guetta, Enrique Iglesias, Jennifer Lopez, Lil Jon, Ludacris, Nicki Minaj, Katy Perry, Pitbull, Maroon 5, OneRepublic, The Band Perry and will.i.am.
This year, ABC will air a live pre-show "Countdown to The American Music Awards" hosted by Chris Harrison and Vanessa Lachey and live reporting by Ryan Devlin starting at 7:00pm ET/PT. In addition, the online pre-show "Coca-Cola Red Carpet LIVE! @ the 2011 AMAs" hosted by Lance Bass, Michael Buckley, Estelle, Sarah Hyland, Mario, Audrina Patridge and Josh Sussman will stream live for fans worldwide starting at 2pm PT / 5pm ET at ABC.com, Livestream.com/AMAs and other partner sites.
Artists will be honored in the categories of Pop/Rock, Country, Rap/Hip-Hop, Soul/R&B, Alternative, Adult Contemporary, Latin, and Contemporary Inspirational.  Fans can go to the official homepage of the "2011 American Music Awards," AMA.abc.com, to find performer and presenter announcements, artist information, and more.
About the Voting :
American Music Awards® nominees are selected from both BigChampagne's Ultimate Chart and Mediabase. The Ultimate Chart is a ranked list of the most popular artists and songs based on a weighted combination of music sales, radio and TV broadcast, internet streaming and video viewing, and incorporating additional online metrics, including activity on social networks. Mediabase monitors more than 1,800 radio stations in 180 U.S. and Canadian markets, 24 hours-a-day, seven-days-a-week and provides vital airplay and programming information to more than 1,700 affiliate radio stations and every major broadcast group.  Winners are chosen by public vote online.
About dick clark productions, inc.:
Founded in 1957, dick clark productions, inc. (dcp) is a leading independent producer of television programming. dcp produces perennial hits such as the "American Music Awards," "Golden Globe Awards," "Academy of Country Music Awards," and "Dick Clark's New Year's Rockin' Eve with Ryan Seacrest."  dcp also produces popular weekly television programming, including "So You Think You Can Dance," and owns and maintains one of the world's most unique and extensive entertainment libraries, which includes more than 30 years of "American Bandstand" footage.  For additional information about dcp, please visit www.dickclarkproductions.com 
About the American Music Awards:
In 1973 Dick Clark created the American Music Awards to pay tribute to popular musicians from various genres of music and to put audiences in touch with the latest phenomena in American music.  Since its founding, the AMAs have honored and showcased the talents of some of the biggest names in the music industry. For press credential requests, please go to http://ama.dickclark.com.
Sources: dick clark productions and ABC
Photo credit to: Enrique Iglesias & Drake Facebook Fan Page

Our own Esteban "Steven" Escobar, Executive Editor-In-Chief of Diversity News Magazine to attend American Music Awards 2011 and wear Kevin James Fashion inspired by The King of Pop Michael Jackson.
On Wednesday, November 16 2011 Diversity News Publications, publisher of Diversity News Magazine, announced that Executive Editor-In-Chief Steven Escobar has been approved for the 2nd year in a row to cover the 2011 American Music Awards on Sunday, November 20, 2011, at the Nokia Theatre L.A. Live. Steven Escobar will represent Kevin James designs at the event.
"I am so honored and thrilled to be covering, for the second time, such an amazing and prestigious event, where big celebrities will shine; at the same time, I am very proud to showcase Kevin James designs which are inspired by Michael Jackson- The King of Pop," said Esteban "Steven" Escobar, Executive Editor-In-Chief of Diversity News Magazine.
Steven Escobar will keep his fans up-to-date on Twitter and FB, uploading photos on Diversity News Twitter and Facebook fan page on the day of the event.
Dr. Mark Valinsky President of Valinsky Media Group said "Congratulations to you, Steven Escobar and Diversity News for being accredited to cover the prestigious 2011 American Music Awards. Well done! Continue and stay with quality organizations and "A" list events and people. Always associate with the best! Best wishes."
"Congratulations on covering the 2011 American Music Awards Steven Escobar! I can't wait to hear your report on this event!" said Recording Artist Fawn.
Motivational speaker and author of Pulitzer Prize memoir entry "Out of the Transylvania Night," Aura Imbarus, PhD said "There is one and very important moment coming up, and that's the 2011 American Music Awards. And what a better choice to cover the event than Steven Escobar, the Editor-in-Chief of Diversity News Magazine! Congrats, Steven!!! A very well deserved honor!"
After the event, Diversity News Magazine and Diversity News TV will be posting for all their loyal readers and viewers Steven Escobar's coverage, including photos and videos while distributing the clips to other media outlets for publishing.
"I want to congratulate and give my best wishes to the distinguished gentleman of the media Esteban "Steven" Escobar and Diversity News Magazine for being credentialed once again to cover the 2011 American Music Awards, and I know that it will be a wonderful coverage of the event." said actress Thushari Jayasekera.
Photos of Steven Escobar wearing Kevin James design will be also posted on DiversityNewsMagazine.Com, DiversityNewsPublications.Com, Worldwidevitalpr.diversitynewspublications.com and other online sites.

About Esteban "Steven" Escobar: Esteban A. Escobar (born in El Salvador, Central America on September 6th) is an American journalist, reporter, editor, columnist, writer, producer, director, publicist and philantropist. Esteban is known as Steven Escobar. He is the Executive Editor-In-Chief of Diversity News Magazine, an online consumer news magazine that is visited by more than a million visitors per month while growing each day. Esteban Steven Escobar is also the President of Diversity News Publications, a news/entertainment multimedia and public relations firm in Hollywood, CA. Steven Escobar owns E.E.Enterprises and an affiliate of The Diversity News Family of Companies. Steven Escobar is also the official Hollywood and Los Angeles County Events Examiner for Examiner.com and contributor for Yahoo.com distributed via Associated Content. Steven Escobar also gives back to the community by helping charities, and since 2003 to the present, he has been raising money and awareness for AIDS Walk LA benefiting AIDS Project Los Angeles. In 2011, Steven was nominated for The Shorty Awards. Steven Escobar currently resides in Los Angeles County in the City of Hollywood, CA. For more information visit http://www.stevenescobar.blogspot.com/ or http://www.imdb.com/name/nm4164655/
About Diversity News Magazine: Is an award winning consumer news magazine covering News, Entertainment, Features, Awards, Sports, Events and much more. It is another venue for advertisers to advertise their products or services on the Classified and Display pages. The purpose of the magazine is to educate and inform its diverse community world wide and focusing on local, national, and international News, Entertainment, Features, Sports and, more importantly, newsworthy items that would be of interest to our audience. In 2009, Diversity News was nominated for The Wake Up Award, The WEHO Awards and on April 2011 received Exoti Media Award. For more information visit http://www.diversitynewsmagazine.com/
About Designer Kevin James: Kevin James' quite literally a man for all seasons; he is a designer, who began his fashion design career when he moved to Los Angeles from the East Coast in 1980. With his unique style and attention to details, Kevin has thrilled his list of clients including celebrities such as The Jackson's, Slash, Leeza Gibbons. Kevin worked on Michael Jackson's "This is it". Kevin is known for creating hot fresh new looks for any season, but special occasions and events are his specialty. Kevin's use of unique fabric combinations and precision tailoring ensure that his customers receive the best quality comfort and fit. His love of the past and his hope and vision of the future will keep this designer extraordinaire in the favor of people for years to come. Kevin has received the prestigious award in 2005-2006 Prime time Emmy Awards Honor from Academy of Television Arts & Sciences and nominated for 2010 NAACP Award for best costumes in a play "Bonita and Billie, a stage play about the life of Billie Holiday.  For your custom designed men & women costumes and wardrobe rentals contact Kevin James designs at http://kevinjamesfashion.com
About Diversity News Publications: Founded in 2003 Diversity News Publications, is a news/entertainment multimedia and public relations firm specialized in Advertising, Design, Marketing, Printing & Public Relations services who combines all sources in one. Diversity News Publications is the publisher of Diversity News Magazine and owns Diversity News TV, Diversity News Radio, Diversity News Productions and many more. For more information visit http://www.diversitynewspublications.com and www.diversitynewspublications.blogspot.com/
### 
 Media Contact:                                                                     
Alex Leon, Director of Marketing & Public Relations             World Wide Vital Marketing & PR 
 http://worldwidevitalpr.wordpress.com/  
Editor's Note: Steven Escobar and Kevin James are available for interviews please email all your requests to: worldwidevitalpr@gmail.com 
2010 American Music Awards Photo credit to: Diversity News Magazine
This Story Post is Brought and Sponsored in Part By:
Kevin James Fashion (Click photo to visit website)

On Wednesday, September 14, 2011 at 8:00 am The Latin Recording Academy announced in a press conference at the Nominees for the 12th Annual Latin Grammys Awards that Miguel Paredes has been named the official artist of the 12th Annual Latin GRAMMY Awards.  Paredes' artwork will be proudly used as the official image for the world's premier Latin music event and will grace the cover of the 12th Annual Latin GRAMMY Awards invitation, show tickets, poster, program book, and other important applications.
"In keeping with the progressive nature of our organization and the ever-evolving climate of Latin music, it is with great pleasure that we introduce Paredes' contemporary piece to the roster of incredible artists who have created indelible images on behalf of the Latin GRAMMYs," said Gabriel Abaroa Jr., President/CEO of The Latin Recording Academy. "The combination of Paredes' trend-forward techniques and pop art style creates a visually stunning use of colors interwoven with a complexity of graphic imagery that culminates in a creative array centered against Latin music's most prestigious award."


A native of New York, Paredes studied at the famed Fiorello H. LaGuardia High School of Music & Art and Performing Arts furthered his art education with a mentorship with pop artist and assistant to Andy Warhol, Ronnie Cutrone. He later followed with an apprenticeship with conceptual artist Paul Kus. Ever influenced by his street roots, his inspiration is drawn from a multitude of aspects including his children, nature, Japanese animation, graffiti, and pop culture, all of which are largely prevalent in his juxtapositions of organic realism with urban themes. His unlimited creativity is focused on mixed media and conceptual art and is expressed in media such as canvas, metal, wood, cloth, and digital. He is the owner of Miguel Paredes Fine Art Gallery in Miami and has received simultaneous proclamations from the city of Miami Beach and the Village of Pinecrest honoring his support of historic preservation, citywide devotion and positive community impact. He was featured as the artist-in-residence at the National Hotel during 2010 Art Basel Miami Beach, converting the iconic landmark into the Miguel Paredes National Gallery.

The 12th Annual Latin GRAMMY Awards, set for Nov. 10 at the Mandalay Bay Events Center in Las Vegas, will be broadcast live on the Univision Network from 8 – 11 p.m. ET/PT (7 p.m. Central).


About The Latin Recording Academy: Is an International, membership-based organization comprised of Spanish- and Portuguese-speaking recording artists, musicians, songwriters, producers and other creative and technical recording professionals. The organization is dedicated to improving the quality of life and cultural condition for Latin music and its makers. In addition to producing the Latin GRAMMY Awards to honor excellence in the recorded arts and sciences, The Latin Recording Academy provides educational and outreach programs for the Latin music community. For more information about The Latin Recording Academy, please visit www.latingrammy.com.
Sources: The Latin Recording Academy, Rogers & Cowan
Photos credit to: Wilki W.K. Tom from WilkiImage 
Videos by: Diversity News TV YouTube and Blip TV


On November 9, 2010 the People's Choice Awards 2011 Nominees were announced at The London West Hollywood Hotel by Malin Akerman ("27 Dresses," "Watchmen"), Michael Chiklis, ("No Ordinary Family"), Zachary Levi ("Chuck"), AnnaLynne McCord ("90210″), Jeff Probst ("Survivor"), Audrina Patridge ("The Hills") along with host Queen Latifah and Executive Producer Mark Burnett.


The winners will be announced via broadcast of People's Choice Awards 2011 from the Nokia Theater, L.A. Live on Wednesday, Jan. 5, 2011 (9:00-11:00 PM, ET/delayed PT) on the CBS Television Network.
Tickets to the awards show are now available for fans to purchase through Ticketmaster. Voting begins today at www.PeoplesChoice.com for all 44 categories and will end on Dec. 7, 2010, except for "Favorite New TV Drama" and "Favorite New TV Comedy" which will remain open for voting until night of show.



The list of potential nominees for PEOPLE'S CHOICE AWARDS 2011 were determined by national ratings averages, box-office grosses, music sales, input from our media partners and E-Score Celebrity. This process generated the top 12 candidates per category. Fans picked their favorites at www.PeoplesChoice.com to generate the final list of nominees for PEOPLE'S CHOICE AWARDS 2011. Fans had the option to write in their favorites not included among the provided candidates. All new network shows currently on air are eligible in the categories of "Favorite New TV Drama" and "Favorite New TV Comedy;" the top 5 will be announced Dec. 8, 2011.

PEOPLE'S CHOICE AWARDS 2011 Nominees:
MOVIES:
Favorite Movie
Alice In Wonderland
Inception
Iron Man 2
The Twilight Saga: Eclipse
Toy Story 3
Favorite Movie Actor
Johnny Depp
Leonardo DiCaprio
Robert Downey Jr.
Robert Pattinson
Taylor Lautner
Favorite Movie Actress
Angelina Jolie
Jennifer Aniston
Julia Roberts
Katherine Heigl
Kristen Stewart
Favorite Action Movie
Iron Man 2
Kick-Ass
Prince of Persia: The Sands of Time
Robin Hood
Salt
Favorite Action Star
Angelina Jolie
Bradley Cooper
Jackie Chan
Jake Gyllenhaal
Robert Downey Jr.
Favorite Drama Movie
Alice in Wonderland
Dear John
Inception
The Social Network
The Twilight Saga: Eclipse
Favorite Family Movie
Despicable Me
How to Train Your Dragon
Shrek Forever After
The Karate Kid
Toy Story 3
Favorite Comedy Movie
Date Night
Easy A
Grown Ups
Sex and the City 2
Valentine's Day
Favorite Comedic Star
Adam Sandler
Drew Barrymore
Steve Carell
Tina Fey
Will Ferrell
Favorite On-Screen Team
Date Night (Tina Fey & Steve Carell)
Inception (Leonardo DiCaprio, Joseph Gordon-Levitt, Ellen Page, Tom Hardy & Dileep Rao)
Iron Man 2 (Robert Downey Jr. & Don Cheadle)
The Karate Kid (Jackie Chan & Jaden Smith)
The Twilight Saga: Eclipse (Robert Pattinson, Kristen Stewart & Taylor Lautner)
Favorite Movie Star Under 25 presented by Moviefone
Emma Watson
Kristen Stewart
Robert Pattinson
Vanessa Hudgens
Zac Efron
Favorite Horror Movie (New! Voted in by fans)
A Nightmare on Elm Street
Let Me In
Resident Evil: Afterlife
The Crazies
The Last Exorcism
TELEVISION:
Favorite TV Drama
Gossip Girl
Grey's Anatomy
House
The Good Wife
The Vampire Diaries
Favorite TV Drama Actor
Chace Crawford
Hugh Laurie
Ian Somerhalder
Patrick Dempsey
Taye Diggs
Favorite TV Drama Actress
Blake Lively
Julianna Margulies
Kate Walsh
Lisa Edelstein
Sandra Oh
Favorite TV Comedy
Glee
How I Met Your Mother
Modern Family
The Big Bang Theory
Two and a Half Men
Favorite TV Comedy Actor
Alec Baldwin
Jim Parsons
Matthew Morrison
Neil Patrick Harris
Steve Carell
Favorite TV Comedy Actress
Alyson Hannigan
Courteney Cox
Eva Longoria Parker
Jane Lynch
Tina Fey
Favorite Competition Show
American Idol
America's Got Talent
Dancing With The Stars
Hell's Kitchen
So You Think You Can Dance
Favorite TV Crime Drama
Bones
Criminal Minds
Law & Order: Special Victims Unit
Lie To Me
NCIS
Favorite TV Crime Fighter (New! Voted in by fans)
Emily Deschanel (Bones)
Mariska Hargitay (Law & Order: Special Victims Unit)
Mark Harmon (NCIS)
Simon Baker (The Mentalist)
Tim Roth (Lie to Me)
Favorite Sci-Fi/Fantasy Show
Fringe
Smallville
Supernatural
The Vampire Diaries
True Blood
Favorite Talk Show Host
Chelsea Handler
Conan O'Brien
Ellen DeGeneres
George Lopez
Oprah Winfrey
Favorite TV Obsession
Burn Notice
Dexter
Pretty Little Liars
True Blood
White Collar
Favorite TV Guilty Pleasure
Jersey Shore
Kathy Griffin: My Life on the D-List
Keeping Up with the Kardashians
The Real Housewives of New Jersey
Tosh.O
Favorite TV Guest Star
Betty White on Community
Britney Spears on Glee
Carrie Underwood on How I Met Your Mother
Demi Lovato on Grey's Anatomy
Neil Patrick Harris on Glee
Favorite TV Doctor (New! Voted in by fans)
Cristina Yang (Sandra Oh)
Derek Shepherd (Patrick Dempsey)
Gregory House (Hugh Laurie)
James Wilson (Robert Sean Leonard)
Meredith Grey (Ellen Pompeo)
Favorite TV Family (New! Voted in by fans)
The Griffins on Family Guy
The Harpers on Two and a Half Men
The Pritchetts/Dunphys on Modern Family
The Scavos on Desperate Housewives
The Simpsons on The Simpsons
Favorite Family TV Movie
Beauty & the Briefcase
Camp Rock 2: The Final Jam
iCarly: iPsycho
Revenge of the Bridesmaids
Starstruck
Favorite TV Chef presented by DinnerTool.com
Bobby Flay
Gordon Ramsay
Jamie Oliver
Paula Deen
Rachael Ray
Favorite New TV Comedy
$#*! My Dad Says
Better With You
Mike & Molly
No Ordinary Family
Outsourced
Raising Hope
Running Wilde
Favorite New TV Drama
Blue Bloods
Chase
Detroit 1-8-7
Hawaii Five-0
Hellcats
Law and Order: Los Angeles
Nikita
The Defenders
The Event
MUSIC:
Favorite Male Artist
Eminem
Enrique Iglesias
Michael Buble
Tim McGraw
Usher
Favorite Female Artist
Carrie Underwood
Katy Perry
Lady Gaga
P!nk
Taylor Swift
Favorite Song
Airplanes by B.O.B featuring Hayley Williams of Paramore
California Gurls by Katy Perry featuring Snoop Dogg
Love The Way You Lie by Eminem featuring Rihanna
OMG by Usher featuring Will.i.am
Telephone by Lady Gaga featuring Beyonce
Favorite Rock Band
Daughtry
Linkin Park
Maroon 5
Nickelback
Paramore
Favorite Breakout Artist
B.o.B.
Bruno Mars
Justin Bieber
Ke$ha
Selena Gomez & the Scene
Favorite Pop Artist
Beyonce
Katy Perry
Lady Gaga
P!nk
Rihanna
Favorite Country Artist
Carrie Underwood
Keith Urban
Lady Antebellum
Rascal Flatts
Taylor Swift
Favorite R&B Artist
Alicia Keys
Beyonce
Mary J. Blige
Ne-Yo
Usher
Favorite Hip-Hop Artist
Drake
Eminem
Jay-Z
Ludacris
Snoop Dogg
Favorite Music Video presented by VEVO
Baby by Justin Bieber featuring Ludacris
Love The Way You Lie by Eminem featuring Rihanna
Teenage Dream by Katy Perry
Telephone by Lady Gaga featuring Beyonce
Waka Waka by Shakira featuring Freshlyground
ONLINE:
Favorite Online Sensation presented by Wonderwall.com
Alicia Keys
Betty White
Jimmy Fallon
Katy Perry
Teri Hatcher
Favorite Viral Video Star presented by Wheat Thins
Giant Double Rainbow
Greyson Chance "Paparazzi"
Madison Square Park Proposal
"Single Ladies" Devastation
Tarp Surfing
ABOUT PEOPLE'S CHOICE:
Now in its 37th year, the People's Choice Awards celebrate fan favorites in music, movies and television. The People's Choice website at www.PeoplesChoice.com serves as a year-round destination for entertainment enthusiasts to voice their opinions on pop culture by voting in and creating polls and features an extensive video archive and photo gallery of People's Choice Awards footage. PeoplesChoice.com houses the voting platform where fans determine the categories, nominees and winners for the annual awards show. Fred Nelson is the President of People's Choice, and the awards show is produced by Procter & Gamble Productions, Inc. [NYSE:PG], which is represented by MediaVest Worldwide, Inc., supervisors of the production. Queen Latifah is the host of PEOPLE'S CHOICE AWARDS 2011 and Mark Burnett is the Executive Producer.


ABOUT THE EXECUTIVE PRODUCERS:
Mark Burnett is a producer of primetime television, cable and the internet, and has produced over 1,200 hours of television programming which regularly air in over 70 countries around the world. Burnett has revolutionized television with continuing hits such as "Survivor" (CBS), "The Apprentice" (NBC), and the now syndicated "Are You Smarter Than a 5th Grader?" (FOX).



Burnett has produced the MTV Movie Awards along with Audrey Morrissey for four years. In 2010, Mark and Audrey teamed up again when they took on People's Choice for the first time. Audrey Morrissey is another prolific producer of television, cable and internet programming. A veteran of MTV, she and her company "Live Animals" now produce specials and series domestically and internationally. She once produced an outdoor concert in a Mexican jungle in the middle of a hurricane and has done over 100 specials including the People's Choice Awards, the MTV Movie Awards, Kenny Chesney's "Back Where I Come From", CMT Crossroads, The CMT Music Awards, Latin VMA's and the upcoming CMT Artists of the Year and Independent Spirit Awards.


For more information about the show visit: at www.PeoplesChoice.com. www.myspace.com/peopleschoiceawards and http://www.peopleschoice.com/trophy2011


Sources: http://www.peopleschoice.com, The Lippin Group & Clevver TV


Kardashians Photo (C) 2010 & Courtesy of Gisele Reberio from PartyBy5.com for Diversity News Magazine