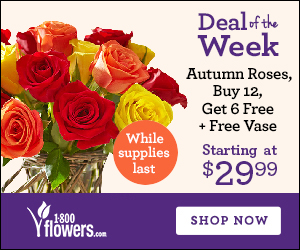 West Hollywood, CA – On August 13, 2012 The City of West Hollywood announced that they will host its 11th Annual West Hollywood Book Fair on Sunday, September 30, 2012 from 10 a.m. to 6 p.m. at the West Hollywood Library and West Hollywood Park, 625 North San Vicente Boulevard.
The West Hollywood Book Fair is one of Southern California's largest and most eclectic literary arts events, and it attracts readers, writers, and performers of all ages and interests.
At this year's event, the City of West Hollywood celebrates the one-year anniversary of its vibrant new library, which has quickly become an integral part of the community and its passionate commitment to lifelong learning.
This year's Book Fair will feature 13 stages with hundreds of acclaimed authors and artists, 100 exhibitors, live performances, culinary demonstrations, children's theater programming, and workshops across a broad spectrum of works. The 2012 Book Fair will also feature new genre-specific and multi-genre stages in addition to performance areas that carry on the success of the past ten years.


Among the many notable authors scheduled to appear at this year's West Hollywood Book Fair are Roberto Martin (Ellen DeGeneres' personal chef and author of Vegan Cooking for Carnivores); Andrew McCarthy (award-winning travel writer and actor); Kyle Richards (author of Life Is Not a Reality Show and star of "The Real Housewives of Beverly Hills"); Ludovic Lefebvre (LudoBites master chef); Gigi Levangie Grazer (New York Times bestselling author of five novels including The Starter Wife, Maneater andThe After Wife, as well as the screenplay for Stepmom); Sheryl Lee Ralph (veteran of film, television, and Broadway; founder of the Diva Foundation); Eric Erlandson (co-founder, songwriter, and lead guitarist for the alternative rock band Hole and author of Letters to Kurt about his close friendship with Nirvana icon Kurt Cobain); Gary Phillips (bestselling author of Monkology and The Underbelly); Reverend Ed Bacon (author of 8 Habits of Love: Open Your Heart, Open Your Mind, and longtime Rector of All Saints Church in Pasadena); Charles Yu(author of Sorry Please Thank You and How to Live Safely in a Science Fictional Universe); Eduardo Santiago(author of the novel Tomorrow They Will Kiss); Dustin Thomason (multi-million selling author of The Rule of Fourand 1221); and Luis J. Rodriguez (bestselling author of Always Running and It Calls You Back on L.A. gang life).
The 11th Annual West Hollywood Book Fair is hosted by the City of West Hollywood and co-produced by the Authentic Agency.
Admission is free, and there will be free parking and shuttles for the event. For more information about the West Hollywood Book Fair, contact Olivia Walker, Recreation Services Manager, at (323) 848-6482 or visit www.westhollywoodbookfair.org
Become a fan of the West Hollywood Book Fair on Facebook and follow us on Twitter at www.twitter.com/WHBookFair  For the hearing impaired, please call (323) 848-6496.
Source: http://www.weho.org/
Flyer credit to: City of West Hollywood




Special Story by Stella Gomez a.k.a Disco Stella's Pics, Contributor for Diversity News Magazine.
On Thursday, June 28, 2012, Mikey Koffman, Producer of LA Fashion Weekend from The Gallery Los Angeles hosted Fashion Splash, a Cocktail Reception, Runway Show at The Standard Hotel located at 8300 Sunset Boulevard in the City of West Hollywood, California 90069.
The affair featured everything from cocktail drinks, pictures taken by members of the media, and a teaser showing of models displaying swimsuits by designers Éclat Swimwear, Culture Swimwear, and Maui and Sons.
The main attraction was the designers such as, Éclat Swimwear that set the stage with shiny shimmering solid colors arranging from red, blue and white. While, Culture Swimwear designs showcase a Swirl of colors, consisting of browns, red, orange, black and white.  Maui and Sons made it a fun beach look with tee shirts, sunglasses and surfboards, combined with swimwear. During the fashion show run way the music was played by D.J. Niko Achtipes.

Actor/Co-Producer, Vincent De Paul (Hairspray – 1988) was among the guests.  The guests were seated in front of the runway overlooking the pool.
The poolside fashion show theme was a great way to show off latest swimwear.  Laughter and clamps by the guest really showcase that the guests really enjoyed and appreciated all the hard work contributed to put a fashion show.
Some of the event sponsors were Aubrey Loots (Wella Professionals), Rebecca Prior (Napoleon Perdis),  Little Black Dress, Diabolo, The Standard Hotel and many more that made it possible.



About The Gallery L.A./Mikey Koffman:
Mikey Koffman, an original member of Mercedes Benz Fashion Week at Smashbox Studios, has been producing L.A. Fashion Weekend, through her fashion marketing firm, The Gallery L.A. for seven seasons now. Koffman also produces runway shows in conjunction with the Magic International tradeshow.
L.A. Fashion Weekend features unbelievable branding opportunities for the most elite products and services as well as extensive exposure from the local, national and international press. L.A. Fashion Weekend attracts media (Elle, Women's Wear Daily, Huffington Post, Access Hollywood, MTV, Diversity News Magazine, Examiner.com), stylists, buyers (Bloomingdales, Nordstrom, Fred Segal, Maxfield) and celebrities/notables (Jack Black, Jeremy Piven, Heather Locklear, Mena Suvari, Mayor Antonio Villaraigosa).
Koffman, featured on the first season of the hit Showtime series, "The Real L Word," and KTLA morning news segment "Thank God It's Fashion", has unmatched experience growing emerging lines into full-fledged brands, and has garnered her place among the fashion elite. For more information visit www.thegalleryla.com  or www.losangelesfw.com 
Photos credit to: Francois Palais from Francois Palais Photography and Stella Gomez from Disco Stella's Pics for Diversity News Magazine of Diversity News Publications.
Sources: Diversity News Magazine and The Gallery L.A.

On March 6, 2012 The Los Angeles Times newspaper reported that Jeff Prang, the mayor pro tempore of West Hollywood, will be sworn in as mayor of the city in April 2012. Prang, 49, was elected to the council in March 1997, he have serve as mayor for the fourth time. On April 16 he will replace John Duran as mayor, and Duran will remain on the council.
Prang born in Detroit in 1962 and raised in Warren, Michigan, Mayor-elect Prang is a graduate of James Madison College at Michigan State University with a B.A. in International Relations. In 2004 he completed the Program for Senior Executives in Local and State Government at the John F. Kennedy School of Government at Harvard University. He played the trombone in the St. Claire Shores Symphony Orchestra and the Michigan State Marching Band
Councilwoman Abbe Land will become mayor pro tem. Land, 56, was first elected to the council in 1986 and has served as mayor four times.
Land, a resident of West Hollywood since 1979, Councilmember Abbe Land has played an instrumental role in West Hollywood since its inception, where she was part of the successful campaign to make West Hollywood an independent city in 1984.
The other City of West Hollywood council members are John J. Duran, John D'Amico and John Heilman.
You can read more about Los Angeles Times story at http://latimesblogs.latimes.com/lanow/2012/03/west-hollywood-names-new-mayor.html
Sources: Los Angeles Times, http://www.weho.org
Photos credit to: http://www.weho.org
Editor's Note: Congratulations to them again, but the City of West Hollywood really needs new leadership, most of these people have been running the city but not too much changes or action have been taken to make the city safe and better for visitors and businesses.


On Sunday, February 19, 2012 The 2nd Annual Hollywood Rush was held at the Wilshire Ebell Theatre located at 743 S. Lucerne Blvd. in Los Angeles, CA 90010 from 5:30pm to 9:00 pm.
40 celebrities (5 writers, 5 directors, 30 actors) came together to write, rehearse and ultimately perform in a series of 10-minute plays before a live audience, all within the same day!
The event featured a red carpet, live plays and an after-party. Hollywood Rush was sponsored in part by Toyota Financial Services, Wells Fargo Foundation, Marchez Vous, Avaya and the City of West Hollywood. The tickets for the event were $45.00.

Some of the celebrities that attended the event were Lance Bass, George Kotsiopoulos, Jenna Dewan-Tatum, Maria Menounos, Jamie-Lynn Sigler, Emmanuelle Chriqui, David Krumholtz, Madeline Zima, Jodie Sweetin, Michelle Borth, Marguerite Moreau, Aimee Garcia, Yeardley Smith, Barrett Foa, Edi Gathegi, Dileep Rao, Abe Benrubi, Jayson Blair, Chris Redman, Greg Rikaart, Jeremy Glazer, Michael Bunin, Jonathan Bennett, Zibby Allen, Peter Porte, Brian Gattas, Connor Barrett, Kate Payne, Gloria Calderon, Chad Hodge, Dave Holstein, Matthew Lillard, Peter Paige, Dan Harris, Paula Walker, and many more.


All this happened on a Sunday where all wanted to reach a goal of $15,635.00 and at the end of the day raised around $14,545.00. If you want to get hands on with causes like this, look for medical degrees at
Guide to Healthcare Schools. The purpose of the event was to raised funds to benefit the Baby Dragon Fund, which fuels the L.A. Gay & Lesbian Center's programs for youth, mental health, and crystal meth recovery and prevention.



About The Baby Dragon Fund:
The Baby Dragon Fund fuels an array of essential recovery programs developed for the youth of Los Angeles to live fully and courageously in the face of addiction, depression and issues of sexual identity. The Fund was established in the memory and name sake of Hunter Allen—whose nickname was 'Baby Dragon'—a deeply loved young man who made the choice to end his life because he lost hope in his own recovery from crystal meth addiction. If love alone could have saved him, Hunter would be here today. But it takes more than love to survive the brutal grip of addiction and mental health issues… it takes cutting-edge programs that provide support, counseling and education. The money raised for The Baby Dragon Fund is earmarked specifically for Crystal Meth Recovery, Youth Services and Mental Health Services at the L.A. Gay & Lesbian Center. For more information visit http://www.thebabydragonfund.org

About The L.A. Gay & Lesbian Center:
Since 1971 the L.A. Gay & Lesbian Center has been building the health, advocating for the rights and enriching the lives of lesbian, gay, bisexual and transgender people. Our wide array of services and programs includes: free HIV/AIDS care and medications for those most in need; housing, food, clothing and support for homeless LGBT youth; low-cost counseling and addiction-recovery services; essential services for LGBT-parented families and seniors; legal services; health education and HIV prevention programs; transgender services; cultural arts and much more. For more information visit www.lagaycenter.org.
Photos credit to: Carlos Zeron & Stella Gomez for Diversity News Magazine
Videos courtesy of Diversity News TV on Blip TV and You Tube.
Editor's Note: Thank you for Brett Ruttenberg from BWR Public Relations for inviting us to cover the event.


By JR, Special for Diversity News Magazine.
On Saturday, February 11, 2012, During the high-profile Grammy Awards weekend, and just 2 hours before Whitney Houston was found dead at age 48 at the Beverly Hills Hilton less than 2 miles away, a large mass of 150+ anti-fur protestors dressed in funeral clothing surrounded the trendy Maxfield boutique located at 8825 Melrose Avenue in the city of  West Hollywood, CA 90069.
Organized by Fur Free West Hollywood, which is spear-headed by Animal Alliance's Ellen Lavinthal, the protest was publicized all over popular social websites including Facebook and Twitter. Lavinthal explained that she was given a personal promise from Maxfield owner Tommy Perse that the fur in his store would be removed early, however shortly after she left, the fur magically re-appeared. Lavinthal stated, "There were five fur coats in there yesterday. They broke their word, so we are here today to show them that we are watching."

Hit recording artist Fawn commented, "If you're going to continue to display and sell fur, after you've agreed to take it down, don't lie about it! That shows a lack of integrity and if you lack integrity in your word, then what do the products you sell lack?"
Fawn said, "In this day and age, there are plenty of faux fur alternatives. Wearing real fur is cruel, pure vanity and ethically wrong."
Agreeing with her, Lavinthal concluded, "We will be back for the Oscars, and every other major entertainment event thereafter until they keep their word." 
(ADVERTISEMENT):
 THEhotel "Guarantee a Suite" *Guarantee your suite will have 1 king bed or 2 queen beds for an additional $30.00 + tax per night (*see site for additional details and restrictions). Promotion Runs: Dec 14, 2011 – Mar 31, 2012. Promo Code: PQQ (Exp 3/31/12)
Last Chance For Animals undercover investigator Bryan Monell pointed out, "While Maxfield lied, more animals died," a sentiment several protestors began to shout "While Maxfield Lies, They Die," and "Maxfield Lied, They Died." Other activists bellowed "Boycott Maxfield" and one participant yelled about dogs and cats being skinned alive in China for fur, as people walked by. One of those people happened to be virtuoso guitarist Nils Lofgren, best known for playing with Bruce Springsteen in the E Street Band, Crazy Horse and Grin.
All in all, it was a calm, civil and somber protest with participants wearing long faces, black veils and carrying gruesome signs with photos of animals skinned alive – an unfortunate reminder of what goes on in the fur industry. Animal rights activist Patty Shenker said, "It's deplorable what is done to these sentient beings, and all for vanity! Only frigid women wear fur!"
A 'funeral procession' with protestors completely cloaked in black, holding black signs and wearing black veils traveled up and down the streets frequented by many celebrity clientele such as Mary Kate and Ashley Olson, Madonna, Johnny Depp, Prince, Adam Lambert and Faux-fur friendly Pamela Anderson.
West Hollywood is known for being a "city of compassion" with several historic laws passed, such as the recent decision of West Hollywood becoming the first Fur Free city in the United States (taking effect September 2013), the ban on the declawing of cats, the sale of animals in pet stores, and the distinct classification of pets no longer being "property" but being referred to as "companion animals."
Among the protestors were Religious leaders Rabbi Jonathan Klein and Michael Mata, a minister with the National Evangelical Latino Organization. Klein and Mata are part of the 'Faith Action for Animals' and hope to bring faith and animal rights together for ethical reasons. Klein explained that up until the days of Noah, people were eating a "plant based" diet, quoting one of the 10 commandments, "though shalt not kill." He continued, "All creation, all life is precious and valuable." 
According to protest co-organizer Ed Buck, when the Fur Free West Hollywood campaign began last year, Maxfield which is known for it's unusual, eclectic and extravagant merchandise, agreed to remove all fur items from their store, joining other West Hollywood stores that also volunteered to 'take down early' such as H, Lorenzo, The Pleasure Chest, and Zadig & Voltaire on Sunset Plaza.
Eleven years old Stella Lavinthal said, "Out of all the stores that agreed to remove their fur early, Maxfield was the only one that said they would and didn't.  What's up with that? They lied, so we're here today to let them know that it's not okay to lie." 
Do you hear that Maxfield? It's not okay to lie. Looks like the Fur Free West Hollywood has struck again.
Photos credit to: Last Change for Animals and FFD Images


On Wednesday, October 26, 2011 The City of West Hollywood announced that the City to Host Halloween Carnaval!
Hundreds of thousands of ghouls, goblins and other creatures of the night will let loose upon Santa Monica Boulevard in West Hollywood for the 2011 West Hollywood Halloween Costume Carnaval on Halloween night, Monday, October 31, 2011.


One of the world's largest celebrations on All Hallow's Eve, the West Hollywood Halloween Costume Carnaval will be held from 6 p.m. to 11 p.m. along Santa Monica Boulevard from Doheny Drive to La Cienega Boulevard. The theme for the Halloween Costume Carnaval is "Become Your Other" and revelers are encouraged to let their alter egos come out to play for the evening.


"What started out as a bunch of gay men in drag stumbling in heels on Santa Monica Boulevard in Boystown has become the largest Halloween Carnaval in the world!" said West Hollywood Mayor John J. Duran. "This year, we will make this as much of a weekend event for our locals as it is a major tourist attraction for visitors from across Southern California," continued Mayor Duran.
The West Hollywood Halloween Carnaval entertainment stages will include three large stages and three smaller stages. The Main Stage located at Santa Monica Boulevard and San Vicente Boulevard will feature special, world-class entertainment that will be unveiled on Halloween night!

"Trick-or-treating is a customary celebration for young children on Halloween. But let me warn you, the West Hollywood Halloween Carnaval is NOT the place for young children, and especially not a place to bring your animal companions. It's simply too crowded for them," said West Hollywood Mayor Pro Tempore Jeffrey Prang. "This is why we have two other exciting events designed just for our young children and our furry friends. The Annual Howl-O-Ween Doggy Costume Contest was held last week and the Halloween Youth Carnival is on Saturday, October 29, 2011 from 2 p.m. to 5 p.m. at West Hollywood Park," continued Mayor Pro Tempore Prang.
The Cabaret De Carnaval stage located at Santa Monica Boulevard and Almont Drive will put a modern day twist on the old supper club show-tunes and burlesque genres. The Cabaret De Carnaval stage will be hosted by actor Jeffrey Damnit. Performers will include the drag punk house band, Transkontinental re-interpreting classic showtunes and modern pop hits; Hells Belles Burlesque, an all girl dance show that blends modern dance styles with classic pin-up burlesque; and Peter Mac, a female tribute artist who will perform as Judy Garland; and the FireGroove Flame Throwing ensemble.
"Everyone is welcome to come and spend another safe and exciting Halloween in West Hollywood," said West Hollywood Councilmember John D'Amico.
The Butterfly Revue stage will be located at Santa Monica Boulevard and West Knoll Drive and will feature drag art performer Phyllis Navidad as hostess; as well as actress, musician and activist for transgender rights, Calpernia Addams; The Wife Project, a multi media dance performance utilizing projection and sound design; avant-garde dance music artist Pipes; and British dance pop sensation Daniela Brooker.
"I always look forward to Halloween in West Hollywood," said West Hollywood Councilmember John Heilman. "Every year I'm excited by the creativity of the costumes. I'm also amazed by how many people come together to have a great time and celebrate," continued Councilmember Heilman.


"The West Hollywood Halloween Carnaval is one of our great community events," said West Hollywood Councilmember Abbe Land. "Our residents and people from all over come to Santa Monica Boulevard to celebrate Halloween with incredibly creative costumes, high-caliber entertainment and one of the most incredible parties anywhere in the world. I'm looking forward to seeing everyone out on the Boulevard celebrating and enjoying the event," continued Councilmember Land.
The three small DJ stages will encourage audience interaction. DJ Max Van Ville will perform at The Morph Stage, located at Westbourne Drive and Santa Monica Boulevard; DJ Aaron Colbert will perform at the Masquerade Stage, located at North Palm Drive and Santa Monica Boulevard; and DJ Zen Freeman will spin at the Muse Stage located on North La Peer Drive and Santa Monica Boulevard.
The West Hollywood Halloween Carnaval is produced by the City of West Hollywood and the Authentic Agency, a West Hollywood branded entertainment agency.
Public parking for the West Hollywood Halloween Carnaval will be available at parking lots throughout West Hollywood. For more information about the West Hollywood Halloween Carnaval, call the City of West Hollywood's Halloween Hotline at (323) 848-6503 or visit www.weho.org/halloween


Street Closures
Due to the City of West Hollywood's annual Halloween Costume Carnaval, the following streets will be temporarily CLOSED as follows:
San Vicente Boulevard between Melrose Avenue and Santa Monica Boulevard from 12:01am Monday, October 31, 2011 through 6 a.m., Tuesday, November 1, 2011
Santa Monica Boulevard between Doheny Drive and La Cienega Boulevard including all side streets from 12 p.m. Monday, October 31, 2011 through 6 a.m., Tuesday, November 1, 2011.
Robertson Boulevard between Melrose Avenue and Santa Monica Boulevard from 12 p.m., Monday, October 31, 2011 through 6 a.m., Tuesday, November 1, 2011.
San Vicente Boulevard between Cynthia Street and Santa Monica Boulevard from 12 p.m., Monday, October 31, 2011 through 6 a.m., Tuesday, November 1, 2011.
La Peer Drive eastbound turn lane onto Santa Monica Boulevard from 12 p.m., Monday, October 31, 2011 through 6 a.m., Tuesday, November 1, 2011.
Almont Drive and La Peer Drive are closed from Santa Monica Boulevard to Melrose Avenue from 12 p.m., Monday, October 31, 2011 through 6 a.m., Tuesday, November 1, 2011.
Santa Monica Boulevard between La Cienega Boulevard and Holloway Drive/Croft Avenue from 4 p.m. Monday, October 31, 2011 through 6 a.m., Tuesday, November 1, 2011.
La Cienega Boulevard between Sunset Boulevard and Santa Monica Boulevard from 4 p.m., Monday, October 31, 2011 through 6 a.m., Tuesday, November 1, 2011. Northbound La Cienega Boulevard is open between Holloway Drive and Sunset Boulevard.
Sunset Boulevard eastbound and westbound turn lanes onto La Cienega Boulevard from 4 p.m., Monday, October 31, 2011 through 6 a.m., Tuesday, November 1, 2011.
Parking Information
The City of West Hollywood will suspend permit parking for the Halloween Carnaval from 5 p.m. Monday, October 31, 2011 to 6 a.m., Tuesday, November 1, 2011. Parking meters will be enforced. Carnaval-goers are asked to observe the boundaries of West Hollywood. If parking occurs in the City of Los Angeles and the City of Beverly HIlls, all parking restrictions must be observed.
Public Parking for the West Hollywood Halloween Carnaval will be available at the following locations for a fee:
City Hall Parking Lot ($15 fee)
8300 Santa Monica Boulevard
Corner of Santa Monica Boulevard and Sweetzer Avenue
Kings Road Parking Structure ($15.00 fee)
8383 Santa Monica Boulevard 
Corner of Santa Monica Boulevard and Kings Road
La Jolla/Havenhurst Lot ($15 fee)
1046 Havenhurst Drive
Santa Monica Boulevard and Havenhurst Drive
La Peer Lot ($15 fee)
623 La Peer Drive 
Melrose Avenue and La Peer Drive
Orange Grove Lot ($15 fee)
1114 N. Orange Grove
Santa Monica Boulevard and Orange Grove Avenue
Pacific Design Center ($ 20.00 fee)
8687 Melrose Avenue 
Corner of Melrose Avenue and San Vicente Boulevard
Spaulding Lot ($15 fee)
7718 Santa Monica Boulevard
Santa Monica Boulevard and Spaulding Avenue
Sunset Lot ($15 fee)
8775 Sunset Boulevard
Sunset Boulevard and Olive Drive
901 Hancock Parking Structure ($15 fee)
901 Hancock Avenue 
Santa Monica Boulevard and Hancock Avenue
Shuttle Information
The City of West Hollywood will offer special CityLine service on Halloween between 5:30 p.m. and 12:30 a.m. The route will operate along Santa Monica Boulevard between La Cienega Boulevard and Fuller Avenue. In addition there will be a loop from La Cienega and Holloway to Sunset Blvd. beginning at 9:00 p.m. This service is FREE. Please note that the regular day service will not operate on Monday, October 31.
For more information please visit www.weho.org/halloween or call the Halloween Carnaval Hotline at (323) 848-6503 or call (323) 848-6308.
Source: http://www.weho.org 
Photo poster credit to: City of West Hollywood



After celebrating for many years the AIDS Walk LA kick-off party at the Beverly Hilton Hotel in Beverly Hills, now it was time to bring it to the heart of Hollywood.
AIDS Walk fundraisers, activists, celebrities, team leaders, politicians and including (the wax celebrities) famous celebrities were among the official kick off party for the 2011 AIDS Walk LA fundraising.
On Tuesday, September 20, 2011 The AIDS Walk LA office held their 2011 AIDS Walk LA Kick-Off party at Madame Tussauds Hollywood located at 6933 Hollywood Boulevard in Hollywood, CA 90028 from 7:00pm to 9:00 pm. The event was hosted by Jai Rodriguez and NCIS Pauley Perrette.
Some of the guests were City of West Hollywood Mayor Pro Tempore, Jeffrey Prang, Los Angeles City Councilmember Paul Koretz, Vice Chair of the Board of Directors of APLA, Rodney Gould, and AIDS Walk Founder/Producer Craig R. Miller. Also many team leaders, members and captains attended the event including our own Diversity News Team or known as Diversity News #3960.



About AIDS Project Los Angeles (APLA):  AIDS Project Los Angeles (APLA), one of the largest nonprofit AIDS service organizations in the United States, provides bilingual direct services, prevention education, and leadership on HIV/AIDS-related policy and legislation.  With more than 26 years of service, APLA is a community-based, volunteer-supported organization with local, national, and global reach.  For more information, visit apla.org.
About AIDS Walk Los Angeles:  Since 1985, AIDS Walk Los Angeles has raised more than $69 million for HIV programs and services throughout Los Angeles County, and has grown into one of the largest AIDS fundraising events in the country.  In 2010 alone, 30,000 participants, many of whom were members of 1,600 corporate and community teams, raised nearly $3 million for AIDS Project Los Angeles and 20 other AIDS service organizations.  For more information, visit aidswalk.net.


About Diversity News Team #3960: Diversity News team was created and establish by Esteban aka Steven Escobar. The group's purpose and mission is to give back to the community and to help raise funds for AIDS education, awareness, prevention and medicine research. From 2003 to the present, Diversity News Team #3960 has been recruiting members to walk the 10k (6.2 mile) main event and to raise money for AIDS Walk LA benefiting AIDS Project Los Angeles and other non profit organizations in the Los Angeles County. For more information visit http://diversitynewspublications.com/aboutus/contact/diversity-news-3960-team-for-aids-walk-l-a/
Photo credit to: Harrison Held from Sunshine Magazine
Editor's Note: As you may know already our company Diversity News Publications have our AIDS Walk LA team and we have been involved since 2003 to present in supporting our Diversity News #3960 or known as Diversity News Team 3960 fundraising activities.


This is just in, hate crime activist, recording artist, dancer, performer, songwriter and producer Arnold G (Arnold Garcia) was stabbed with a knife on Friday, July 15, 2011 around 1:40 am by Gold Coast Bar patron in West Hollywood, CA.
Per Arnold G he was with friends at Gold Coast bar and met a guy who claimed was from Minnesota  about 6'6′ heavy blonde guy wearing red shirt the just arrived in Los Angeles visiting and drinking on the bar by himself. So they decided to talk decided to talk to him to say hi.
The suspect the attacked Arnold G from Gold Coast Bar in West Hollywood was described as a white male, weight about 250 pounds, 6'6″ tall and blond hair, and more description of the person will be released soon by LAPD.



"I ran back to Goldcoast since I know people there will help me. I bang on the back door for anyone to let me in. I finally got in. I asked Bill who was our bartender. If he remember the guy. He denied. The manager short bearded white guy said, if didn't happen here, you will need  to leave the bar. While I'm badly bleeding and shocked, this manager have no compassion nor being nice about it. He nearly kicked me out. " said Arnold G.
Gold Coast Bar is located at 8228 Santa Monica Blvd in West Hollywood, CA, 90046 and is known as the neighborhood bar of West Hollywood. Arnold G's ring finger was stabbed and his car, keys and cell were stolen by Gold Coast Bar patron.
Arnold G have file and reported this incident to LAPD and if saw this guy you can contact them at 800-222-8477 or LA Sheriff Department at  (310) 855-8850.

We contacted Gold Coast to speak with owner Bob (Robert Hastings) but he is not in, so we asked for person in charge and we were told Jake Fisher who is the manager but he was not available, we spoke with Brian around 4:50 pm who claims he is in charge because Jake Fisher is not in yet. Brian tells us that the incident happen after hours but he do not have any comment. He hung up the phone on us. We email our story to bar owner Robert Hastings and we are pending his response regarding this important matter.
UPDATE: 
"The incident occurred outside of the bar after the bar had closed for the evening. The West Hollywood Sheriffs department was called, and the incident is currently under investigation." said Robert Hastings, Gold Coast Bar owner.
UPDATE: Tuesday, July 19, 2011
As of this update we have been informed the Arnold G have recuperated his cellular with the help of LAPD private investigator. Per Arnold G a black male found the cellular and he was calling people from his phone book and started demanding $600 in exchange for the phone. The cellular was recuperated but this male have delete evidence from the phone. More information will be posted soon including a sketch of the white male, weight about 250 pounds, 6'6″ tall and blond hair who stabbed Arnold G and who still have his car.
Story is still in development…


Source: Arnold G, Diversity News TV, Diversity News Publications
Photos credit to: Facebook, patch.com
Editor's Note: Please leave your comments, we want to show to Gold Coast Bar in West Hollywood the showing no compassion for Arnold G was not nice. Please tell us what you think and if you have been in the same situation?
On Saturday, January 29, 2011 over 250 animal rights activists and concerned citizens, young and old stood side by side in the Matthew Shephard Memorial Triangle Park on the corner of Santa Monica Boulevard and Crescent Heights in West Hollywood, California to rally for a fur-free West Hollywood.




With this ground-breaking action, the City of West Hollywood could become the first completely fur free city in the United States, leading as an example for the rest of the world to follow. The progressive city of "WeHo" was the first town to pass an anti-declaw bill and all out ban on live pet sales in the nation. With WeHo referring to human companions of animals as "guardians" instead of the past term, "owners," it's no wonder that they would make this unprecedented move to have an entirely fur free environment. Award winning director and animal rights attorney Shannon Keith said "in 1989 West Hollywood signed a resolution to make an animal cruelty-free zone, and it can't be an animal cruelty-free zone unless they stop the selling of fur."



To help make this happen, John D'Amico has stepped up to the plate, supporting the fur free message in his campaign for West Hollywood City Council. He is going to focus on this legislation while in office and be a continual advocate for a fur free world. He said that "West Hollywood has the opportunity to once again be a leader for animal welfare by becoming the first fur-free city in the nation." D'Amico continued, "We have pledged to be a place that is free of cruelty to animals and we can no longer support the barbaric fur trade by selling the products of that cruelty in our city."


Ed Buck, one of the organizers of "Fur Free WeHo," said "This campaign is not just about banning fur but promoting West Hollywood as the capital of fur-free fashion, especially in its boutique district that includes a Stella McCartney store, which already shuns furs." Buck was instrumental in helping get the ordinance passed which bans the sale of puppy mill animals in pet stores.
The initiative would make West Hollywood the first fur-free community in the United States and possibly the world. Hit Recording Artist Fawn commented "West Hollywood has always been a city ahead of it's time, and the time is NOW to stop killing helpless and loving animals for their fur. The vanity of the fashion industry is utter insanity. People who wear real fur and even some faux furs have blood on their hands."


Fawn walked through the crowd and streets, turning heads and hearts with a stark reminder written on a double-sided sign, adorned over her stunning rescued white wolf dog Coda, which read "15 of me = 1 fur coat" and "My father died for your fur coat." When resident Deanne Sire saw the sign, she said "I guess I never thought of my fur having been a living being and having had a dad."


Actor Bill McNamara stated "Fur is definitely something we need to abolish, there is no reason that anybody today, in America needs to wear fur. It symbolized meanness of spirit. There is no other reason to wear it."

New York Times Best Selling Author, Rory Freedman agreed with McNamera, sporting a shirt which read "Mean People Wear Fur." Freedman explained, "Amongst other horrors, animals killed for their fur are subject to neck-breaking, strangulation, drowning, and anal or vaginal electrocution. Some are even skinned alive. All this so people with low self esteem can wear this shit and someone can make a few bucks selling it? Totally unacceptable and completely unnecessary." She added, "I am thrilled that John D'Amico is making this issue his running platform and that West Hollywood can set a precedent for other cities to follow. Real change is not only possible, it's imminent."



Lords Of Acid vocalist Lacey Conner declared "The fur industry will never make itself humane and the only way to stop the fur industry is to make it go out of business." She continue, "Don't buy fur, if no one bought fur, the fur industry would go out of business and this mistreatment would not happen. I'm just asking people to please take a few minutes to to find out what is really going on."


Film Producer Shannon Keith pointed out, "We have an election coming up on March 8th and it's a great time to vote for the candidate that has a platform against fur. Once we get those candidates in place in city council, we will be able to move forward with this."



"This is not about punishment or shame, it's about really thinking creatively about how we live in the world and taking action and stopping the barbaric actions of harvesting fur, and really looking at who we are as individuals and as a people and West Hollywood is a great place for this to start." Concluded Candidate John D'Amico.
To find out more go to www.ourWEHO.com, www.arme.tv and www.uncagedfilms.com


Photos courtesy & (C) 2011 by Brenda Calvillo, Ciddy Fonteboa, Gary Smith, Gene Blalock, Vicki Melton, Mary Cummins and FFD Images.



Editor's Note: JR, Special Writer/Correspondent contributed to this story. Also story first published on January 30, 2011 on Examiner.com at http://www.examiner.com/events-in-los-angeles/over-250-animals-right-activists-take-action-to-make-weho-fur-free-city-usa

Writer's Corner: How do you feel about FUR. Do you like animals to be killed in pain? Many farms are killing the animals alive in a brutal way. They take away their skin to make clothes for us and make a profit? How do you feel about it? Please leave your comments.
On October 26, 2009 the city of West Hollywood announced the Actress, Emmy-nominated television personality and independent filmmaker, Ricki Lake will be crowned "Queen of the Carnaval" at the West Hollywood Halloween Carnaval set for Saturday, October 31, 2009 between 6 p.m. and 11 p.m. on Santa Monica Boulevard between Doheny Drive and La Cienega Boulevard in West Hollywood. The Coronation of the Queen of the Carnaval will begin at 8:30 p.m. on the "Arcade Stage" located at the intersection of Santa Monica Boulevard and San Vicente Boulevard. The honorary titles of "Queen of the Carnaval" is a highlight at the West Hollywood Halloween Carnaval, with the coronation taking place in front of more than 250,000 anticipated revelers this year.
Ricki Lake is an entertainer who has successfully reinvented herself at every stage of her career, always connecting with her audience through her talent and endearing spirit. Ricki made her acting debut as the heroine of the original John Waters' film "Hairspray." Later, with a surprise turn as a talk show host, she met with unprecedented success, garnering several honors and accolades both nationally and internationally including a Daytime Emmy nomination for "Outstanding Talk Show Host" and Sweden's Aftonbladet TV Prize for "Best Foreign TV Personality" as well as earning a place as a pop culture icon whose voice has remained relevant and relatable for nearly two decades.
Ricki's latest role — that of an independent filmmaker, family advocate and author has kept her uniquely charming perspective firmly in the public's consciousness. In 2008, Ricki executive produced the critically-acclaimed documentary "The Business of Being Born." The film, which debuted at the 2007 Tribeca Film Festival, examined natural childbirth in the United States and studied the high rate of medical interventions in low-risk pregnancies. Since the film's theatrical and DVD releases, the project has generated a grassroots movement, encouraging many parents-to-be to become informed about their birthing options – including homebirths and hospital births. In May 2009, Lake and the director of "The Business of Being Born," Abby Epstein, released their first book "Your Best Birth." The guide is an invaluable tool for expecting parents, designed to educate families about their birthing options.
Some of the entertainment Line up includes:
Vaudeviile Stage (@ Almont)
Vaud & The Villains, an 18 piece ragtag 'house' band
Silk Sisters Aerial Acrobat duo
Lux Lacroix , Burlesque Artist
Karis, Hula Dance Artist,
Eve La Dare Stilt Artist
Master of Ceremony: Vaud Overstreet
Illusion Stage (@ West Knoll)
Christopher Wonder, illusionist
Jacqui Kreisler, Contortionist
Machina Candeo, Fire Dancers
Robert Baxt, Macabre Magician
Pasha & Vladamir, Body Balancers
plus Cirque troupe
Master of Ceremony: Christopher Wonder
Arcade Stage (@ San Vicente)
Jeffree Star
Powder
Crush 333
Coronation of the Carnaval Queen
Carnaval Costume Contest
Master of Ceremony: Momma
Music Pod DJ Talent are:
Zen Freeman
Mia Morretti
Daisy O'Dell
Aaron Colbert
 This years Halloween Carnaval is being produced by Authentic, and entertainment and experiential marketing agency.
For more information about the West Hollywood Halloween Carnaval, call Liz Tran at (323) 848-6307 or visit the website at www.weho.org/halloween
Photo by Alex Palomares, Diversity News (C) 2009 by Diversity News Publications. All Rights Are Reserved.