On Monday, July 18, 2011 Exotifit International by Maria Amor in collaboration with Jesse JaM and Jammin Talent Entertainment announced the casting search for Exoti-Angeles (an international recording artist group).


The former Exoti-Angels were featured in many productions and performed at various community events such as the 1st Annual Shape Up America, Asian Friendship Golf Tournament, Relay for Life Cancer, the Lowman Special Education Center, National Alliance on Mental Health, Woodland Hills Chamber of Commerce Family Fair, Hope of the Valley Mission Food Drive, The Woodland Hills Chamber of Commerce Tree Planting, Dare to Dare III, Maria Amor Unplugged, Exotifit World Dances & Performances, Fantasy Beyond Beauty, Ms. Exoti Lady World Pageant and many more. Also Exoti Angeles with Dragon'B Records released their album title Angels de Amore.
Anyone interested to be part of this recording group should be female from age range 21 to 30 years old. The group members must be gorgeous singers with a voice of an angel and a body for sin. "Exoti-Angels" is open to any ethnicity but preferable American, Indian, Asian, Russian, African, Latin, European, Arabian, Persian. Please email headshots, zeds and resume to Maria Amor at 
maria@exotifit.com
 or 
info@jammintalent.com
Additional qualifications are to have very strong singing and dance background, must be physically fit, beautiful with pleasing personality, the ability to play music instruments is a plus, but not a requirement, must be able to travel and of course a team player.


If selected, you will receive an email regarding your confirmed audition which will provide the exact location, date, time and address plus parking details.
About Exoti-Angels: Exoti Angels is a group of young, beautiful and talented female students of Exotifit trained to perform singing, dancing, acting and modeling professionally. The mission of the group is to promote health, fitness, sexiness and entertain the Exotifit way.
Source: Examiner.com


Executive Editor In Chief, Director of Public/Media Relations & Community Affairs, Sales, Reporter, Webmaster & Graphic Designer Specialist. About Esteban "Steven" Escobar: Esteban A. Escobar (born in El Salvador, Central America on September 6th) is an Award Winning American (Journalist, reporter, editor, columnist, writer, producer, director, publicist, radio personality, accounts receivable specialist, humanitarian and philanthropist). Esteban is known as Steven Escobar. He is the Executive Editor-In-Chief of Diversity News Magazine, an online & special print consumer news magazine that is visited by close to two million visitors a month while growing each day. Esteban "Steven" Escobar is also Producer, Director of Diversity News TV, the host of Diversity News Radio, on Air with Steven Escobar and the President of Diversity News Publications, a news/entertainment multimedia firm in Hollywood, CA. Steven Escobar owns E.E.Enterprises and an affiliate of The Diversity News Publications Family of Companies. Steven Escobar is also the official Hollywood and Los Angeles County Events Examiner for Examiner.com and contributor for Yahoo.com distributed via Yahoo Voices. Steven Escobar also gives back to the community by helping charities, and since 2003 to the present, he has been raising money and awareness for AIDS Walk LA benefiting AIDS Project Los Angeles. Also in 2011 Steven Escobar raised money and awareness for The Life Group LA and volunteered for Exotifit For Humanity and The Human Rights Campaign Los Angeles Steering Committee. Steven was nominated for The Shorty Awards 2011 and the People's Choice Fan Award 2012. In 2012 Steven Escobar receives the Humanitarian Award at the 2012 International Noble Awards. Also on June 2, 2012 Steven Escobar Received the Community and Humanitarian Services Award at Kayamanan ng Bayan for all his contributions to the Filipino American community in Southern California. On 12-12-12 Steven Escobar received Award for Most Fascinating Person of the Year 2012. On 2-22-2013 Steven Escobar is nominated for a 2013 EOTM Award (Entrepreneurs on the Move) for Outstanding Journalist and on April 25, 2013 receives nomination for 2013 EOTM Award for Outstanding Internet Radio. On April 4, 2013 Steven Escobar receives award for Diversity News TV "Best B-Roll." Yahoo.com names Steven Escobar the Hot 500 contributors during the month of March 2012 of Yahoo! Contributor Network. Steven Escobar currently resides in Los Angeles County in the City of Hollywood, CA. For more information visithttp://www.stevenescobar.diversitynewspublications.com, http://www.stevenescobar.blogspot.com or his IMDB at http://www.imdb.com/name/nm4164655/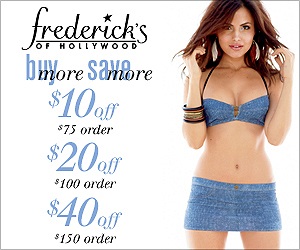 From the creator & producers of Ms. Exoti Lady World Pageant 2011, Open Casting Call for "Mr. & Ms. Perfect Creatures" was extended and announced on Monday, July 18, 2011 by Exotifit International by Maria Amor in partnership with Jammin Productions. Anyone interested to be part of this beauty pageant competition should contact Maria Amor at 818-983-3602 or email: maria@exotifit.com to set a private casting appointment.
Per competition producers 20% of the selection process will be done via text to vote by the general public. Also the candidates will be part of web episodes, an online reality show including a private photo shoot, talent/swimsuit competitions, and workshops as well attending various community service events.
The event grand finals will take place on November 2011. Also the Mr and Ms Perfect Creatures will win lots of prizes from the event sponsors, including a grand prize full round trip to Mexico or Hawaii.
All applicants are expected to do a one-minute talent with or without music or props, a short run way modeling and answer a preliminary interview (Ala-American Idol). Applicants should bring a form of ID (driver's license), resume, and pictures.


The categories for Mr. Must be a natural born male, 18 to 35 years old, Single, married, divorced, physically fit, Must have talent and not less than 5'10" in height. In the category for Ms. Must be a natural born female, 18 to 35 years old, Single, married, divorced, Physically fit, Must have talent, Not less than 5'3" in height.
About Mr. and Ms. Perfect Creature: Emphasizing beauty, physique, talent, leadership, and humanitarian attributes, the Mr. and Ms. Perfect Creature (18 to 35 years old) is a personal and career development opportunity for men and women of all nations. The delegates who become part of the Mr. and Ms. Perfect Creature gain confidence and more edge in an increasingly competitive world. The pageant gives each delegate the opportunity to grow and advance his/her personal and career growth while acting as a role model in his/her community. For more information visit http://mrandmsperfectcreature.com/


About Exotifit International: EXOTIFIT is a fitness,wellness and entertainment empire created by Maria Amor. Started as a Fitness Format in August 2009, Exotifit is quickly gaining recognition from corporate, charity and entertainment arena. Now, the corporation has branched- out into various forms of entertainment such production of international beauty pageants, cultural and arts expos and other big events.
Exotifit International is responsible for the creation of Dare To Bare, an annual Halloween event going on its 4th year this October, 2011 and the Exoti-Lady World Pageant 2011. For more information visit http://www.exotifit.com
Source: Examiner.com
Photo credit to: Exotifit International


Executive Editor In Chief, Director of Public/Media Relations & Community Affairs, Sales, Reporter, Webmaster & Graphic Designer Specialist. About Esteban "Steven" Escobar: Esteban A. Escobar (born in El Salvador, Central America on September 6th) is an Award Winning American (Journalist, reporter, editor, columnist, writer, producer, director, publicist, radio personality, accounts receivable specialist, humanitarian and philanthropist). Esteban is known as Steven Escobar. He is the Executive Editor-In-Chief of Diversity News Magazine, an online & special print consumer news magazine that is visited by close to two million visitors a month while growing each day. Esteban "Steven" Escobar is also Producer, Director of Diversity News TV, the host of Diversity News Radio, on Air with Steven Escobar and the President of Diversity News Publications, a news/entertainment multimedia firm in Hollywood, CA. Steven Escobar owns E.E.Enterprises and an affiliate of The Diversity News Publications Family of Companies. Steven Escobar is also the official Hollywood and Los Angeles County Events Examiner for Examiner.com and contributor for Yahoo.com distributed via Yahoo Voices. Steven Escobar also gives back to the community by helping charities, and since 2003 to the present, he has been raising money and awareness for AIDS Walk LA benefiting AIDS Project Los Angeles. Also in 2011 Steven Escobar raised money and awareness for The Life Group LA and volunteered for Exotifit For Humanity and The Human Rights Campaign Los Angeles Steering Committee. Steven was nominated for The Shorty Awards 2011 and the People's Choice Fan Award 2012. In 2012 Steven Escobar receives the Humanitarian Award at the 2012 International Noble Awards. Also on June 2, 2012 Steven Escobar Received the Community and Humanitarian Services Award at Kayamanan ng Bayan for all his contributions to the Filipino American community in Southern California. On 12-12-12 Steven Escobar received Award for Most Fascinating Person of the Year 2012. On 2-22-2013 Steven Escobar is nominated for a 2013 EOTM Award (Entrepreneurs on the Move) for Outstanding Journalist and on April 25, 2013 receives nomination for 2013 EOTM Award for Outstanding Internet Radio. On April 4, 2013 Steven Escobar receives award for Diversity News TV "Best B-Roll." Yahoo.com names Steven Escobar the Hot 500 contributors during the month of March 2012 of Yahoo! Contributor Network. Steven Escobar currently resides in Los Angeles County in the City of Hollywood, CA. For more information visithttp://www.stevenescobar.diversitynewspublications.com, http://www.stevenescobar.blogspot.com or his IMDB at http://www.imdb.com/name/nm4164655/