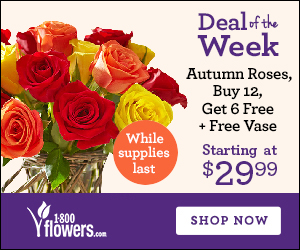 West Hollywood, CA – On August 13, 2012 The City of West Hollywood announced that they will host its 11th Annual West Hollywood Book Fair on Sunday, September 30, 2012 from 10 a.m. to 6 p.m. at the West Hollywood Library and West Hollywood Park, 625 North San Vicente Boulevard.
The West Hollywood Book Fair is one of Southern California's largest and most eclectic literary arts events, and it attracts readers, writers, and performers of all ages and interests.
At this year's event, the City of West Hollywood celebrates the one-year anniversary of its vibrant new library, which has quickly become an integral part of the community and its passionate commitment to lifelong learning.
This year's Book Fair will feature 13 stages with hundreds of acclaimed authors and artists, 100 exhibitors, live performances, culinary demonstrations, children's theater programming, and workshops across a broad spectrum of works. The 2012 Book Fair will also feature new genre-specific and multi-genre stages in addition to performance areas that carry on the success of the past ten years.


Among the many notable authors scheduled to appear at this year's West Hollywood Book Fair are Roberto Martin (Ellen DeGeneres' personal chef and author of Vegan Cooking for Carnivores); Andrew McCarthy (award-winning travel writer and actor); Kyle Richards (author of Life Is Not a Reality Show and star of "The Real Housewives of Beverly Hills"); Ludovic Lefebvre (LudoBites master chef); Gigi Levangie Grazer (New York Times bestselling author of five novels including The Starter Wife, Maneater andThe After Wife, as well as the screenplay for Stepmom); Sheryl Lee Ralph (veteran of film, television, and Broadway; founder of the Diva Foundation); Eric Erlandson (co-founder, songwriter, and lead guitarist for the alternative rock band Hole and author of Letters to Kurt about his close friendship with Nirvana icon Kurt Cobain); Gary Phillips (bestselling author of Monkology and The Underbelly); Reverend Ed Bacon (author of 8 Habits of Love: Open Your Heart, Open Your Mind, and longtime Rector of All Saints Church in Pasadena); Charles Yu(author of Sorry Please Thank You and How to Live Safely in a Science Fictional Universe); Eduardo Santiago(author of the novel Tomorrow They Will Kiss); Dustin Thomason (multi-million selling author of The Rule of Fourand 1221); and Luis J. Rodriguez (bestselling author of Always Running and It Calls You Back on L.A. gang life).
The 11th Annual West Hollywood Book Fair is hosted by the City of West Hollywood and co-produced by the Authentic Agency.
Admission is free, and there will be free parking and shuttles for the event. For more information about the West Hollywood Book Fair, contact Olivia Walker, Recreation Services Manager, at (323) 848-6482 or visit www.westhollywoodbookfair.org
Become a fan of the West Hollywood Book Fair on Facebook and follow us on Twitter at www.twitter.com/WHBookFair  For the hearing impaired, please call (323) 848-6496.
Source: http://www.weho.org/
Flyer credit to: City of West Hollywood



About Diversity News Magazine: Diversity News Magazine is an independent multi-media outlet own by Minority-Owned Business who works with everyone and it is published by Diversity News Publications. Diversity News Magazine executive editor-in-chief is Esteban Escobar aka Steven Escobar an award winning honored and respected Journalist. Diversity News Magazine is a consumer news magazine covering news, entertainment, features, awards, sports, events and much more. DiversityNewsMagazine.com, an online & special print consumer news magazine that is visited by more than two million visitors a month, it is another venue for advertisers to showcase their products, brands or services on the classified and display pages. The purpose of the magazine is to educate and inform the diverse community worldwide. It focuses on local, national and international news, entertainment, features, sports and more importantly, newsworthy items that would be of interest to our diverse cultures. For more information visit Diversity News Magazine at http://www.diversitynewsmagazine.com/

Special Interview by Daood aka Soul Detective, Contributor for Diversity News Magazine.
"This Is My Introduction From Me To You. Remember Me?"
Chapter 1 excerpt
Letter to My Dear Mother
"…I wish you were there to teach me how to cook. I wish you were there to spend many holidays with me and cook all those wonderful meals. I wish you were there for me to bring someone home for your approval. The only man you ever met was my ex-husband. I wish you were there to stand up for me and teach me how to fight for myself. I wish you were there to keep me from harm's way. It's a cold world out here, and only the strong will survive. The weak will soon die out. As you know, I am a survivor…"
Daood Obaid: Thanks for this opportunity. Exactly why did you write your story?
Sharon King: You're very welcome. It is important for me to let other women know all over the world there not the only one that is going through or has gone through some things and there is nothing to be embarrass or ashamed about.
Daood Obaid: If you would talk about the coping skills that were developed as the result of being physically assaulted?
Sharon King: I went to Counseling for a long time and I hated men for a long time. I would purposely dated them and break their hearts because I felt the need to give back what was done to me. As I came to learned Hurt people also hurt other people.
Daood Obaid: How did the therapist help you to move away from a revenge mental state?
Sharon King: I had to do it myself. No matter what she did or say. I still continued to hurt. What I learned about myself was I did not love myself enough. What I did to help myself I didn't date anyone for about 5 years or more. I knew I had some issues and I have to deal with them. I start loving myself and that was the beginning and ending of all my revenge towards men.
Daood Obaid: Evaluating the horrific event afterwards, did you feel like you brought this situation upon yourself as some victims have expressed after the ordeal?
Sharon King: I took allot of self-blame. If I had done things better maybe I would not have been in this situation. After looking back I did not know better to do better. This was all new to me and I didn't have the support of my parents. Most of my family old mentality is to stay with your husband in your relationship no matter what. Back then because of my Pride and being ashamed I took allot of abuse. What you don't know could really harm you and what is even worst is having no one to turn to.
Daood Obaid: Substance abuse, eating disorder became apart of your way of coping with the assault?
Sharon King: I had no Substance abuse, no eating disorder. However the assault attacked my self-esteem and trusting others. I confide in my counselor only; when I could not talk to her, I keep everything inside and share it with no one.
Daood Obaid: If you could share with us why you are a success story (Career, Marriage & children).
Sharon King: Everything began with me. I acknowledge my faults and accept them and change for the better. My life became better and I started accepting better things. By the Grace of God he kept me here and through all my battles I never lost my faith although I question God sometimes. I am bless with everything I have because of God all praises belongs to him. I have wonderful children and a wonderful husband and he is also my manager. My husband accepted me with three children and help raised them as his own. In every path of our life we put God first that is why I am so successful in my Career, My Family and God still continue blessing me. All Praises belong to God.

Chapter 13 excerpt
Letters to my three children
Jeremiah, Trevor, and Leisley
"…Thank God for blessing me with such an abundance of blessings; like you. I loved each of you from the very first time that I carried you in my womb, through the kicking, the movements, all the morning sickness—and how could I forget labor and labor pains? If I had to do it all over again, I would. I love you so much my words cannot express my love. Wherever you go in life, always remember your mother loves you. I wish nothing but Godliness, love, successes, fruitfulness, joy, peace, and the blessings of Abraham upon you. I want you to be well educated, better, smarter, and bolder. I will always be here for you, and I will always do my best to provide for you. But there are times when you will have to fend for yourself. I have sacrificed and suffered, and I know you have seen and heard me cried so many nights. I don't want you to go through what I have been through…"
About Author Sharon King:
She was born March 8th, 1975, born in the middle class family and grew up having a maid. She is the baby in her family; at the age of thirteen she came to the United States of America. She adapt very quick to the English language through teachings and educating myself.
She is the Chief Executive Officer and Founder of SharonKingWorldWide.com in Los Angeles, California. She is the author of "This is my introduction from me to you. Remember me"?  Sharon King is a member of the African American Art Museum since 2009. She was also named and recognizes VIP for Cambridge Who's Who registry of Executives, Professionals and Entrepreneurs 2011 – 2012. In addition, she has been featured in Ellements Magazine 2011-2012. In the late nineties she did some acting in New York did allot of footage and backup in movies. Her manager back then was Actors Rep. She has a love for acting but here main focuses are her three children.
She went to Western International University where she studied Legal Studies. One of her dreams was to become a Criminal Attorney – Prosecutor. She currently works at a Law Firm in the greater Los Angeles area. She is the proud mother of Jeremiah Isaiah and Trevor Francis and Leisley Deneise. She is married to Jaime Moreno her husband and manager. She is a Mother, Wife, Author, Business Woman and Speaker. For more information about Sharon King visit her website at http://www.SharonKingWorldWide.com and follow her on Twitter at http://twitter.com/SharonKing777
Editor's Note: You can purchase the book Amazon and Barnes and Noble, just click: This is My Introduction from Me to You. Remember Me?

About writer Daood aka Soul Detective: He attended Fairfax High School in Hollywood, CA and played a variety of instruments: Acoustic Bass, Saxophone and clarinet. After high school he attended a number of music conservatories, one of them being Eubanks Music Conservatory Los Angeles, California. In 2003 he got an offer to host a radio show at Oran Z's 87.7 F.M. low powered radio station.  His show "Our Voices" consisted of the best in new, independent and unsigned artists. "Our Voices" conducted interviews with Scholars, book writers, and of course music artists. He had interviewed the likes of Dr. Bill Cosby, Tavis Smiley, Marsha Ambrosius, John Legend, Producer, Actor, Photographer Dr. Mark Valinsky and others. Currently, he is writing a forthcoming book on the life story of Gene "Poo Poo Man" Anderson of Parliament Funkadelic. If you would like to contact him please email to: Obaid93070@aol.com