On Wednesday, November 14, 2012 ARME President Shannon Keith released the following statement regarding local Television station KTLA 5:
As most of you know, last Monday ARME (Animal Rescue, Media & Education) a non-profit 501 (c)(3) organization, was scheduled to appear on KTLA, local channel 5 in Los Angeles. Prior to airing, the producers contacted our publicists to ask what kind of dogs we were bringing that day. Our publicists responded that we were bringing an America Staffordshire Terrier (aka "Pit Bull") and Shepherd/Lab mix.

When we arrived, a woman exited the building and introduced herself to us as the producer. She looked at our "Pit Bull" named Franklyn, and said he would not be allowed on the program because KTLA has an anti-"Pit Bull" policy. She said that the other dog, Gideon, however was welcome on the show. I explained to her that:

(a) the producers knew which dogs we were bringing ahead of time,
(b) it is against public policy to discriminate based on breed, and
(c) that if Franklyn was not allowed on air, we would all leave.

She said she would go back inside and ask the "other" producers and get back to us. She advised us that we were not allowed in the building and would have to stand outside. No chairs were even offered to us as we stood in 45-degree weather outside the building. Almost 45 minutes later, she came back out and stated that she had spoken with the other producers and that they had in fact verified that they had a no "Pit Bull" policy and that we would not be allowed on the show.

Later that day, three different producers contacted my publicists and myself. The first producer confirmed the policy existed and asked us to take the complaint off of our Facebook page.

The second producer was extremely rude, yelled at us, threatened us, and then made up a story that they did not want any more "Pit Bulls" on the show because they had too many on the show in the past.

The third producer called me to also attempt to explain this new story that they had somehow contrived that they had too many "Pit Bulls" on and that is why we were excluded. I then stated, "If that is in fact the case, all we want is for you to issue an apology and let everyone know that you DO NOT have an anti-Pit Bull policy and allow Franklyn on the show. If you do that, we will take down our post." Her reply was that she absolutely would NOT do that. When I asked her why, if in fact, they had no such policy, she simply stated she would not.

Late last night, in a clear act of desperation, we heard that KTLA was going to have an organization called Best Friends Los Angeles on this morning's broadcast and would have them bring a "Pit Bull" on the air.

While we applaud their audacity in this clearly crafted media stunt, this does not answer the question as to why they REFUSE to post publicly or even speak to me directly to tell me that (a) they apologize for the incident, and (b) they do not have this policy and (c) invite us with Franklyn on the air and welcome future "Pit Bulls" in need.

Those at KTLA continue to call and attempt to bully us, calling me all kinds of names an making false accusations when all we asked for from the beginning was simple: treat "Pit Bulls" like all other dogs and do not discriminate.

I have maintained my social graces and professionalism during this ordeal despite being treated horribly and yelled at and threatened.

Their pathetic media stunt this morning is NOT a statement that KTLA will allow this wonderful breed on the air in the future, nor is it an apology to Franklyn and his foster dad who drove an hour to be there, so Franklyn, who has been in foster for 6 months, might have a chance at finally finding his forever home.

We know that KTLA is reading our posts and I know that KTLA is specifically looking at my page.

To KTLA: since you refuse to have a decent conversation with me on the phone, I again reiterate, for probably the 20th time to you: All we want is a public apology and statement that you do not discriminate and an invitation back on the show with Franklyn. If you really do not have such a policy, why has it been so difficult for you to do this?

We at ARME look forward to a speedy resolution to this unfortunate matter and hope that, besides educating KTLA, that we have at least brought the breed-discrimination issue to light and have instigated a healthy conversation about breed prejudice.

We await KTLA's response in making the right decision.

On behalf of those who cannot speak,

Shannon Keith
Attorney at Law
President, ARME & BEAGLE FREEDOM PROJECT
About ARME:
ARME's mission is to eliminate the suffering of all animals. This goal is achieved by rescuing unwanted and homeless animals and by educating the public of the vast extent of the suffering animals endure in our society. Through its actions and words, ARME advances the freedom of all animals. ARME is a 501(c)(3) organization which relies on the kindness and consideration of the public's donations.
For more information visit http://www.arme.tv
About Beagle Freedom Project:
The Beagle Freedom Project is a mission to rescue beagles used in animal experimentation in research laboratories and give them a chance at life in a loving forever home. For more information visit http://beaglefreedomproject.org/
About KTLA 5:
KTLA-TV, Television Los Angeles, a Tribune Broadcasting station, is a commercial, CW-affiliated television station located in Hollywood, California serving the Los Angeles area market.
KTLA is a Tribune Broadcasting station. Tribune is a leading media company with operations in television and radio broadcasting, publishing and interactive. It is an industry leader in venture partnerships with new-media companies. For more information visit them at www.ktla.com
Sources: ARME, arme.tv, Wikipedia
Logos credit to: Wikipedia and ARME
Editor's Note: ARME & BEAGLE FREEDOM PROJECT should contact KTLA 5 advertisers to boycott and stop advertising on a station where they discriminate animals and they should hire more people oriented, who want to work to represent the community they serve not only filling up their bank accounts. In regards to the producers, they must be fire immediately they are not serving the community where the station is located and lying to ARME & BEAGLE FREEDOM PROJECT is not a good thing to do. People should boycott the station too and take action against Discrimination!
Diversity News Magazine published by Diversity News Publications, an Official Media Partner for the second year in a row for the 28th Annual AIDS Walk LA 2012
On Wednesday, October 3, 2012 Diversity News Publications, founder of Diversity News Team #3960 for AIDS Walk LA 2012 and publisher of Diversity News Magazine announced that Diversity News Magazine is an official media partner for the second year in a row for the 28th Annual AIDS Walk Los Angeles 2012, which is the largest AIDS fundraising event in California to be held on Sunday, October 14, 2012 in West Hollywood, CA.
"I couldn't be more proud of my friends and fellow supporters over at Diversity News 3960 for AIDS Walk Los Angeles 2012. Every year Steven Escobar finds new ways to give back to the community and to keep a complacent public informed. I congratulate Diversity News Magazine for becoming for the second time, media partners of AIDS Walk Los Angeles 2012. Keep up the good work! Respect and good will," said Cynthia Manley, recording artist and board of directors of Diversity News Magazine.


From 2003 to present, Diversity News Team #3960 has been recruiting members to walk the 10k (6.2 mile) main event and raise money for AIDS Walk LA, benefiting AIDS Project Los Angeles and other non-profit organizations in the Los Angeles County.
"It's awesome that Diversity News Magazine is media partner of AIDS Walk Los Angeles 2012 again this year! I know they will be covering it too and that It's where I get all my news about the event!" said Fawn, Billboard hit recording artist and composer.
Diversity News Publications is always looking for ways to give back to the community. A wonderful way to do this is by participating in AIDS WALK Los Angeles, benefiting AIDS Project Los Angeles and other nonprofit community organizations. AIDS Walk LA is this Sunday, October 14, 2012. You can still register or make a donation online for the 28th Annual AIDS Walk Los Angeles by visiting http://www.aidswalk.net/losangeles
Currently Diversity News Magazine is a media partner of The Multicultural Foodservice & Hospitality Alliance (MFHA), LA Fashion Weekend at Sunset Gower Studios – Spring/Summer 2013 produced by The Gallery LA, The Filipino American Chamber of Commerce LA and The Ferret Squad, the Movie, The Gay & Lesbian Alliance Against Defamation (GLAAD) for Spirit Day, The National Council of La Raza (NCLR) 2012 ALMA Awards and many more. Also member of FACC Los Angeles and The Gay & Lesbian Entertainment Critics Association.
Diversity News Magazine and Diversity News Publications have affiliate partnerships for media content with the following news and entertainment leader companies – MediaMax Online via EPK TV, PartyBy5.com, Valinsky MediaGroup via Mark Valinsky Photography, The Miss Universe Organization, ABC Television Network, CBS Television, NBC Universal, Inc via NBC Universal MediaVillage, Fox Broadcasting Company via Fox Flash, Summit Entertainment, Lions Gate Entertainment, Conscience Entertainment, Studio One via Men's Life Today, Repost.Us, Film District Publicity and many more.
Diversity News Magazine and Diversity News Publications are working with some of the finest advertising organizations in the world such as Google Ad Sense, Google Affiliate Network, Rakuten LinkShare Corporation, Chitika, Inc., Share A Sale, media.net, Blip TV, YouTube, MGM Resorts International, Advertising.com part of AOL Advertising.com Group, Amazon, Career Builder, Lijit Networks Inc.,and many more.
About Diversity News Magazine:
Published by Diversity News Publications, is a consumer news magazine covering news, entertainment, features, awards, sports, events and much more. DiversityNewsMagazine.com, an online & special print consumer news magazine that is visited by close to two million visitors a month while growing each day. It is another venue for advertisers to advertise their products or services on the classified and display pages. The purpose of the magazine is to educate and inform the diverse community worldwide. It focuses on local, national and international news, entertainment, features, sports and more importantly newsworthy items that would be of interest to our diverse cultures. For more information visit http://www.diversitynewsmagazine.com/
About Diversity News Team #3960:
Diversity News team was created and establish by Esteban aka Steven Escobar. The group's purpose and mission is to give back to the community and to help raise funds for AIDS education, awareness, prevention and medical research. From 2003 to the present, Diversity News Team #3960 has been recruiting members to walk the 10k (6.2 mile) main event and to raise money for AIDS Walk LA benefiting AIDS Project Los Angeles and other non-profit organizations in the Los Angeles County. Team Diversity News 3960 hopes to continue to raise money and will continue to help raise awareness and funds in the future for not only Los Angeles County, but internationally as well. For more information visit http://www.diversitynews3960.wordpress.com/
About AIDS Walk Los Angeles: Since 1985, AIDS Walk Los Angeles has raised more than $72 million for HIV programs and services throughout Los Angeles County, and has grown into one of the largest AIDS fundraising events in the country. In 2011 alone, 30,000 participants, many of whom were members of 1,600 corporate and community teams, raised nearly $3 million for AIDS Project Los Angeles and 20 other AIDS service organizations. For more information visit http://www.aidswalk.net/losangeles
MEDIA CONTACT:
Alex Leon, Director of Marketing & PR
World Wide Vital Marketing & Public Relations Inc.
TELS: (323) 465-3945 or (213) 321-9408
http://worldwidevitalpr.wordpress.com/
Worldwidevitalpr@gmail.com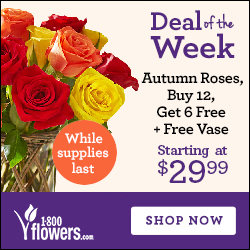 On Monday, August 20, 2012 FOX announced that Kevin Reilly has been promoted to Chairman of Entertainment for Fox Broadcasting Company (FOX), it was announced by Peter Rice, Chairman and CEO, Fox Networks Group. In his new role, Reilly will oversee all programming, scheduling, marketing, research, digital and business affairs at the network.
"Kevin is a uniquely gifted executive with the strong strategic vision and creative instincts to ensure that FOX continues to drive the future of our industry," said Rice. "We are incredibly fortunate to have him here and thrilled he will be with us for many more years."
Over the course of Reilly's tenure, FOX has extended its reign as the No. 1 network among Adults 18-49 for a record eight consecutive seasons and has repeatedly dominated among the young Adults 18-34 and Teen demographics. Under his leadership, the network launched Emmy Award-nominated and Golden Globe Award-winning pop culture phenomenon GLEE, and most recently introduced NEW GIRL, the network's highest-rated sitcom in 10 years, as well as THE X FACTOR, last season's No. 1 new unscripted series.
Reilly has also bolstered FOX's leadership and investment in digital and social media, and was the architect behind the recently launched Animation Domination HD – an independent production subsidiary now ramping up production to generate alternative animation for digital channels and a late-night block on FOX.
"I am grateful to Peter for extending my role at FOX where I'm inspired every day by the incredible leadership of Joe Earley, Mike Darnell and our entire team at the network – as well as the leadership above us at News Corporation," said Reilly. "This is a transformative time in our industry – one that presents huge opportunities – and we intend for FOX, and all of our programming, to remain the gold standard for innovation."


Throughout his career, Reilly has distinguished himself as one of television's most influential and forward-thinking leaders. Prior to joining FOX in 2007, Reilly served as President of Entertainment at NBC, where he introduced popular hits such as "The Office," "The Biggest Loser," "Heroes," "Friday Night Lights" and the multi-award-winning Tina Fey sitcom, "30 Rock." Reilly joined NBC from FX, where he served as President of Entertainment and was instrumental in successfully transforming it from a fledgling cable network into a profitable creative powerhouse. At FX, Reilly re-defined the basic cable business by branding the network with an aggressive slate of original quality programs, including seminal series "The Shield" and "Nip/Tuck."  Within a year of Reilly's arrival, FX made cable history when "The Shield" broke cable ratings records and went on to receive a Golden Globe Award for Best Drama Series (2002) and an Emmy Award for lead actor Michael Chiklis (2002) – both firsts for basic cable.
Prior to joining FX, Mr. Reilly was President of Brillstein-Grey Entertainment. He joined Brillstein-Grey in 1994 and was responsible for shepherding the pilot for the landmark series "The Sopranos" – one of the most successful and critically acclaimed shows in television history – and the NBC hit comedies "Just Shoot Me" and "NewsRadio."
Early in his career, Reilly held a variety of positions at NBC Entertainment, where he had a hand in the development of distinctive and groundbreaking hits, including the pilots for "ER," "Homicide: Life on the Street" and "Law & Order."


About Fox Networks Group:
Fox Networks Group is a primary operating unit of News Corporation (NASDAQ:NWS) and consists of Fox Broadcasting Company (FOX), FOX Sports Media Group, the company's national and regional cable programming services, FOX International Channels and Fox Networks Engineering & Operations. These units produce, program and transmit much of America's most popular entertainment, sports and information content via more than 40 owned-and-operated TV networks, video on demand and other media platforms. FOX is America's most popular network; Fox Networks Group cable channels span FX, National Geographic Channel, Nat Geo WILD, Nat Geo Mundo, Fox Movie Channel, FUEL TV, FSN and 21 regional cable sports networks, SPEED, SPEED2, FOX Soccer Channel, FOX Soccer Plus, FOX College Sports, FOX Deportes, Utilisima, Baby TV, BTN (co-venture with the Big Ten Conference), BTN2Go; and FOX International Channels featuring U.S. Spanish-language broadcast net MundoFox, in addition to more than 350 networks delivered in 35 languages across Latin America, Europe, Asia and Africa. The division also includes Fox Sports Enterprises, which manages interests in sports franchises and leading statistical information provider STATS, LLC.
Source: Fox Broadcasting Company and Fox Networks Group
Photo credit to: Jill Greenberg/FOX



High Priced Public Relations Campaign Run by LA Firm Attempts to "Snow" the Public & Media.
On Friday, June 29, 2012 that Los Angeles Department of Water & Power General Manager Ronald O. Nichols released the following statement today regarding an article in the LA Times concerning the town of Mammoth Lakes & Mammoth Creak Water District:
The Mammoth Creek Water District has retained consultants to undertake an intensive and costly public relations campaign to cast the Los Angeles Department of Water and Power (LADWP) as attempting to deny the Town of Mammoth Lakes a water supply from Mammoth Creek.  This is simply not true.  A story reported in today's Los Angeles Times repeats many of the baseless arguments set forth by lobbyists and public relations consultants hired by Mammoth Creek Water District (MCWD) at public expense, and I am very concerned that the public is being misled and has been misinformed as to the basic facts.  LADWP is in no way attempting to deny water to the Town of Mammoth Lakes and has communicated to MCWD staff and Board that we are ready and willing to work with them to find a solution.



Here are the facts on the issues involving LADWP and MCWD:
For the past a decade, LADWP has expressed its concerns to MCWD regarding water diversions from Mammoth Creek. Over the last year, LADWP and MCWD officials have been negotiating to find a mutually acceptable way of sharing the water of Mammoth Creek while not harming the water customers and ratepayers of Los Angeles. Those talks have consistently failed to produce results.
We believe the reason for the failure to reach an agreement is that so far, the MCWD is unwilling to do what is provided for by water rights laws and protocols of the State of California.  LADWP has held the senior water rights on Mammoth Creek since 1905.  That water flows to Owens River, and is a part of the water supply to Los Angeles.  Water from Mammoth Creek used by MCWD to meet local needs can be replaced by LADWP by purchasing more water from the Metropolitan Water District (MWD).  Water rights laws and protocols provide for LADWP to make that substitution to enable the Mammoth water district to meet local needs, which LADWP has repeatedly expressed we are willing to do.  However, there is no obligation for LADWP to make that substitution and charge our customers to provide free water to MCWD.  To view this otherwise is to ignore the very foundation of water rights laws in California.  We believe that MCWD knows its position is groundless and has undertaken a public relations campaign to camouflage that fact.
LADWP had not pressed this issue legally, believing that a fair solution could be reached.  However, when MCWD sought to update its Urban Water Management Plan to allow the resort community to increase its water use by 50% in the future by using LADWP's water source, we were forced to ask a judge to protect the interests of Los Angeles' water customers who pay LADWP water rates.  LADWP has been accused of making a "water grab" but that is simply not the case.
Even though LADWP has taken legal steps required to protect our water rights, at the same time we have also been clear that we are prepared to continue our long-running negotiations with MCWD, in the hope that a compromise can be reached.  In fact, recent conversations, not reported in the Times story, have been very positive, and.  LADWP and MCWD staff have been quietly working together to look for a suitable resolution that would enable LADWP to retain its water while meeting the needs of MCWD.
It is important to note that even if other supplies cannot be found and Mammoth customers were asked to pay for the water purchased and paid for by Los Angeles' residents, under the worst-case scenario average Mammoth customers would see their monthly water bills increase from about $24 to $35 – while the same amount of water currently costs a Los Angeles customer about $43 a month.  In other words, LADWP's rates would still be about 25% higher than the rates enjoyed by Mammoth's residents, businesses and resorts.  LADWP has over 300,000 qualified low-income and senior citizen customers who would continue to pay more for their water than customers pay in in Mammoth Lakes even if MCWD compensated for the LADWP water that it is diverting.  Los Angeles water customers cannot continue to subsidize Mammoth's water bills.   We believe there are solutions that enable alternatives other than simply reimbursing LADWP for the water that MCWD is using and we remain actively engaged with MCWD to collaboratively find such a solution.
I want to reiterate that LADWP has no intention, nor any desire to deprive the citizens of Mammoth of water.  No amount of misinformed public relations efforts can change these facts.  We remain willing to work out a solution that will ensure adequate and affordable water supplies to the community of Mammoth Lakes on a sustained and fair basis and we stand ready to work with MCWD to resolve this issue.
Source: LADWP Public Affairs
Graphic credit to: LADWP

NEW YORK, NY – June 26, 2012 – News Corporation confirmed today that it is considering a restructuring to separate its business into two distinct publicly traded companies.
About News Corporation:
News Corporation (NASDAQ: NWS, NWSA; ASX: NWS, NWSLV) had total assets as of March 31, 2012 of approximately US$61 billion and total annual revenues of approximately US$34 billion. News Corporation is a diversified global media company with operations in six industry segments: cable network programming; filmed entertainment; television; direct broadcast satellite television; publishing; and other. The activities of News Corporation are conducted principally in the United States, Continental Europe, the United Kingdom, Australia, Asia and Latin America.




ADDITIONAL NEWS CORPORATION INFORMATION:
News Corporation's Cable Network Programming segment produces and licenses programming for distribution on cable television systems and direct broadcast satellite platforms in the U.S and Asia. The segment's expansive operations include the FOX News Channel and FOX Business Network, FX, STAR and many other popular pay-TV channels.
News Corporation's motion picture and television programming operations bring the best in comedy and drama to audiences around the globe.
Fox Filmed Entertainment is a global leader in movie production and distribution. Twentieth Century Fox Film is responsible for some of the top grossing movies of all time, including history's most successful movies, Avatar and Titanic.
In television production, Twentieth Century Fox Television, together with the Company's other TV studios, produce and distribute some of the world's most popular television programming. The Company's TV studios are leaders in animated series and supply many of the most popular series to each of the major U.S. networks.
News Corporation's television operations capture more viewers, more desirable demographics and more awards than perhaps any other television group in the world.
Its businesses include the FOX Broadcasting Company, which is the number one network in the United States; the 27 stations in the Fox Television Stations group and various television operations throughout the world.
News Corporation wholly owns Italy's most popular pay-TV company, SKY Italia, which has more than 4 million subscribers. The Company also has significant holdings in British Sky Broadcasting, the U.K.'s largest digital pay-TV platform reaching a third of all homes and a leading broadcaster of sports, movies, entertainment and news; Germany's leading Sky Deutschland; Asia's TATA SKY and FOXTEL in Australia and New Zealand.
The Publishing segment encompasses our world-leading English-language newspapers and their digital brands, including three national news brands in the U.K., almost 150 national, capital city and suburban news brands in Australia, the New York Post and Community Newspaper Group in the U.S., and The Wall Street Journal and its many related publications in the U.S., Europe and Asia; Dow Jones and its information services business; HarperCollins, one of the world's pre-eminent English-language book publishers, headquartered in New York City; and News America Marketing, which publishes free-standing inserts and in-store marketing products and services in North America that reach hundreds of millions of shoppers.
News Corporation's Other assets include several next generation media properties; hulu, a joint venture with NBC Universal and Disney that is the leading online video site helping people find and enjoy the world's premium video content when, where and how they want it.
Source: http://www.newscorp.com
Graphic credit to: News Corporation


On Thursday, May 31, 2012 GLAAD, the nation's lesbian, gay bisexual and transgender (LGBT) media advocacy and anti-defamation organization, today announced that Facebook will receive a Special Recognition Award at the 23rd Annual GLAAD Media Awards.
In March, GLAAD announced that Facebook would be receiving a Special Recognition Award for the company's strong stand and leadership around bullying prevention as well as its inclusive options for LGBT users.  After violent anti-gay images and comments were posted on a memorial page for LGBT youth, Facebook worked with GLAAD to monitor the highly visible page and launched, in conjunction with several LGBT organizations, the Network of Support.
Facebook's Andrew Noyes and Sara Sperling, who will accept the award on behalf of Facebook, were instrumental in the creation of the Network of Support, which serves in a consultative capacity to help the company effectively address issues faced by the LGBT community.  Through the Network of Support, Facebook partners with GLAAD; MTV; the Human Rights Campaign (HRC); the Trevor Project; the Gay, Lesbian, Straight Education Network (GLSEN); and Parents, Families & Friends of Lesbians and Gays (PFLAG).
High school student Brittany McMillan will present the award. McMillan launched the idea for Spirit Day in 2010 and began working with GLAAD on the annual event which inspires millions of participants to wear purple or change their Facebook photo to purple in support of LGBT youth and to stand up against bullying. Facebook was among the companies that participated last year.



Facebook's leadership on anti-bullying initiatives was also recognized with an invitation to participate in the White House Conference on Bullying Prevention.  There, the company announced it was seeking feedback from teenagers on bullying prevention, aired a special "Facebook Live" broadcast, and unveiled new tools that allow abuse reports to be handled more efficiently.
Other industry-leading steps Facebook has taken include:
In September, Facebook launched the Stop Bullying: Speak Up campaign with Time-Warner, which empowers students, educators and parents to help prevent bullying. That campaign launched across Latin America this week.
GLAAD and the Network of Support worked with Facebook to give users the options to select "In a Civil Union" and "In a Domestic Partnership," recognizing the relationships of countless loving and committed same-sex couples.
Additionally, Facebook was among corporate leaders that participated in Spirit Day with GLAAD by encouraging employees to turn Facebook photos purple and wear the color on October 20 as a sign of support for LGBT youth.
Facebook also added Help Center content that provides specific guidance on how users can help an LGBT person who has posted suicidal material and introduced special reporting procedures for LGBT youth in cooperation with the Trevor Project and the National Suicide Prevention Lifeline.
"Facebook has set the bar high for ensuring LGBT people have a safe space to connect with friends and family," said GLAAD President Herndon Graddick. "GLAAD is pleased to present this award to Facebook in recognition of its efforts to make their platform welcoming to everyone."



GLAAD previously announced that Glee's Dianna Agron will host the event in San Francisco on June 2 at the Marriott Marquis, and that Shonda Rhimes (Grey's Anatomy, Private Practice, Scandal) will receive the Golden Gate Award, and Wells Fargo will receive the Corporate Leader Award at the ceremony.
Guests will enjoy a performance by Beverly McClellan, a finalist on season one of The Voice, as well as Mystère by Cirque du Soleil.  Other special guests include: Rita Moreno (Happily Divorced); Adam Pally (Happy Endings); Sean Maher (Much Ado About Nothing); Shay Mitchell, Ashley Benson, Ian Harding (Pretty Little Liars); Guillermo Diaz, Katie Lowes (Scandal); Nate Ruess, Andrew Dost, Jack Antonoff (fun.); Chandler Massey and Freddie Smith (Days of Our Lives); Jordon Todosey, Annie Clark, Linda Schuyler (Degrassi); Mario Lopez (Extra); MSNBC's Thomas Roberts; People.com editor Janet Mock; author and advocate Zach Wahls; comedians Fortune Feimster and Chris Franjola; and GLAAD President Herndon Graddick.  More names to be announced.
Nominees for the 23rd Annual GLAAD Media Awards were announced in January and are available here:http://glaad.org/mediaawards/nominees.  The GLAAD Media Awards recognize and honor media for their fair, accurate and inclusive representations of the LGBT and the issues that affect their lives.
The New York GLAAD Media Awards event was held on March 24 at the Marriott Marquis Times Square, and the Los Angeles event was held April 21 at the Westin Bonaventure Hotel & Suites.  A complete list of award recipients announced at the New York and Los Angeles events may be found athttp://glaad.org/mediaawards.

About GLAAD: The Gay & Lesbian Alliance Against Defamation (GLAAD) amplifies the voice of the LGBT community by empowering real people to share their stories, holding the media accountable for the words and images they present, and helping grassroots organizations communicate effectively. By ensuring that the stories of LGBT people are heard through the media, GLAAD promotes understanding, increases acceptance, and advances equality. For more information, please visit www.glaad.org
Source: The Gay & Lesbian Alliance Against Defamation (GLAAD)
Photo credit: Facebook & GLAAD
Editor's Note: Congratulations to Facebook management and staff for this special recognition.

On Wednesday, May 30, 2012 Diversity News Publications announced that Esteban Escobar (Journalist, reporter, editor, columnist, writer, producer, director, publicist, radio personality and philanthropist)aka Steven Escobar to receive Civic & Humanitarian Award at 4th Annual "Kayamanan ng Bayan" (a Phillipines independence day-week of celebration's 114th Anniversary).
Steven Escobar will receive his award on June 2, 2012 from 4:00 p.m to 9:00 pm at New York City of CBS Studios located at 4024 Radford Avenue Studio City, CA 91604. Event to be hosted by Noel S. V. Omega.
"I can not believe it yet, I was not expecting this and I do not have a prepare speech, but first, I want to thank producer Boy Lizaso and the Panama Awards U.S.A for recognizing me. Also thank you to all my friends, colleagues, family, supporters, fans for all the love and support. It really feels good to get appreciated for everything I have done for our Diverse community in the USA." said Steven Escobar.


The event will featured a red carpet, award show, 31st set of Fashion Discovery Models, various singers & artists will be on hand for entertainment and Ballroom Dancing all night.
"I am thrilled that Steven Escobar is getting the Civic and Humanitarian Award this year! He does so much in this world to bring awareness to important issues and causes in our society. This award is much deserved! Congratulations Steven!" said hit recording artist FAWN.
Also June, 2012 will also be the last month of the honorable Consul General Mary Joe Bernardo Aragon. The event is produced by Boy Lizaso (President, L.A. Maharlika Lions Club, 2012 & Producer/director/designer) & StyleFest 2012/Panama Awards U.S.A.
"Steven Escobar has played a key role in promoting my Pulitzer Prize entry memoir -"Out of the Transylvania Night," showing his unconditional support, love and care on a daily basis. I am more than delighted to find out that he is the recipient of the Civic and Humanitarian Award; his deeds speak louder than words! Great job, Steven!" said Aura Imbarus, PhD (Motivational Speaker, Life and Goals Coach; Author of Pulitzer Prize memoir entry "Out of the Transylvania Night;" Creator of The Happiness Gene Project).
Portions of the event proceeds to go towards the following charity organizations: Paaralan ng Sta. Maria (Bulacan), Handmaids of The Divine Word Nuns from Bulacan ( Philippines), Monastery of The Angels Los Angeles (California), Immaculate Heart of Mary Church Rosary Group (Los Angeles, California) and "Missionary of Jesus" (Precious Blood Church of L.A).
"Congratulations Steven on being chosen for your well deserved Civic and Humanitarian Award as part of the 114th Anniversary of the Philippines Independence Day and week of celebration at the 4th Annual "Kayamanan ng Bayan" event. It is quite an honor! Please continue to increased public awareness on the important social diversity issues through your news publications at DiversityNewsPublications.com  Best wishes." said Dr. Mark Valinsky.
Limited tickets for $65.00 (Includes: red carpet, dinner, show and awards) are still available for purchase by contacting Boy Lizaso at (213) 700-3787 or boylizaso@yahoo.com or Steven Escobar at (213) 321-9408 or diversitynews@hotmail.com
Once again fans, family, friends, supporters, colleagues of Steven Escobar are encouraged to come to the event and show their support.




About Esteban "Steven" Escobar:
Esteban A. Escobar (born in El Salvador, Central America on September 6th) is an American (Journalist, reporter, editor, columnist, writer, producer, director, publicist, radio personality, accounts receivable specialist and philanthropist). Esteban is known as Steven Escobar. He is the Executive Editor-In-Chief of Diversity News Magazine, an online & special print consumer news magazine that is visited by close to two million visitors a month while growing each day. Esteban "Steven" Escobar is also Producer, Director of Diversity News TV, the host of Diversity News Radio, on Air with Steven Escobar and the President of Diversity News Publications, a news/entertainment multimedia firm in Hollywood, CA. Steven Escobar owns E.E.Enterprises and an affiliate of The Diversity News Family of Companies.
Steven Escobar is also the official Hollywood and Los Angeles County Events Examiner for Examiner.com and contributor for Yahoo.com distributed via Yahoo Voices. Steven Escobar also gives back to the community by helping charities, and since 2003 to the present, he has been raising money and awareness for AIDS Walk LA benefiting AIDS Project Los Angeles. Also in 2011 Steven Escobar raised money and awareness for The Life Group LA and volunteered for Exotifit For Humanity and The Human Rights Campaign Los Angeles Steering Committee.
Steven was nominated for The Shorty Awards 2011 and the People's Choice Fan Award 2012. In 2012 Steven Escobar receives the Humanitarian Award at the 2012 International Noble Awards. Yahoo.com names Steven Escobar the Hot 500 contributors during the month of March 2012 of Yahoo! Contributor Network. Steven Escobar currently resides in Los Angeles County in the City of Hollywood, CA. For more information visit http://www.stevenescobar.blogspot.com or his IMDB at http://www.imdb.com/name/nm4164655/
MEDIA CONTACT:
Alex Leon, Director of Marketing & PR
World Wide Vital Marketing & Public Relations Inc.
TELS: (323) 465-3945 or (213) 321-9408
http://worldwidevitalpr.wordpress.com/
worldwidevitalpr@gmail.com

EDITOR'S NOTE: Steven Escobar and Boy Lizaso are available for interviews before or after event. Please remember to post press release or mention event in your magazine, website, radio and television show and if you would like more information contact Alex Leon via email at worldwidevitalpr@gmail.com

On Thursday, May 17, 2012 Facebook (NASDAQ: FB) today the pricing of its initial public offering of 421,233,615 shares of its common stock at a price to the public of $38 per share. The shares are expected to begin trading on the NASDAQ Global Select Market on May 18, 2012, under the symbol "FB." Facebook is offering 180,000,000 shares of Class A common stock and selling stockholders are offering 241,233,615 shares of Class A common stock. Closing of the offering is expected to occur on May 22, 2012, subject to customary closing conditions.
In addition, Facebook and the selling stockholders have granted the underwriters a 30-day option to purchase up to 63,185,042 additional shares of Class A common stock to cover over-allotments, if any.
Morgan Stanley, J.P. Morgan, Goldman, Sachs & Co., BofA Merrill Lynch, Barclays, Allen & Company LLC, Citigroup, Credit Suisse and Deutsche Bank Securities are serving as book runners for the offering. RBC Capital Markets and Wells Fargo Securities are serving as active co-managers.

The offering will be made only by means of a prospectus. Copies of the prospectus related to the offering may be obtained from: Morgan Stanley & Co. LLC, 180 Varick Street, 2nd Floor, New York, New York 10014, Attention: Prospectus Department (Tel: +1 866 718 1649; e-mail: prospectus@morganstanley.com); J.P. Morgan Securities LLC, c/o Broadridge Financial Solutions, 1155 Long Island Avenue, Edgewood, NY 11717, (Tel: +1 866 803 9204); or Goldman, Sachs & Co., 200 West Street, New York, NY 10282, Attention: Prospectus Department (Tel: +1 866 471 2526, e-mail: prospectus-ny@ny.email.gs.com).
A registration statement related to these securities has been filed with, and declared effective by, the U.S. Securities and Exchange Commission. This press release shall not constitute an offer to sell or a solicitation of an offer to buy, nor shall there be any sale of these securities in any state or jurisdiction in which such an offer, solicitation or sale would be unlawful prior to registration or qualification under the securities laws of any such state or jurisdiction.
Sources: http://www.prnewswire.com and Facebook.com
Graphic logo credit to: Facebook


On Wednesday, May 9, 2012 As part of its ongoing commitment to local communities, Telemundo Media announced a multimillion dollar investment across its owned and operated stations. To support this investment in local operations, Manuel Abud, President of the Telemundo Station Group, named new general managers in three key markets: Celia Chavez was named President and General Manager of Telemundo KVEA-Los Angeles, Jose Cancela was named President and General Manager of Telemundo WKAQ-Puerto Rico, and Jorge Carballo was named President and General Manager of Telemundo WSCV-Miami.
The multimillion dollar investments will be directed to enhance current news programs and expand the stations' news offering and local programming in selected markets. Top markets will increase their marketing investments and further enhance their community activities considering a focus on key "causes" and a strategic alignment with the network initiatives. Additional investments will also be used to reinforce the stations' technological backbone and optimize distribution and signal quality across all markets.
"We are investing in our stations for today and the future," said Abud. "As I have said earlier, community and localism is a priority for Telemundo Media and thanks to the support of NBCUniversal's leadership, we're making this a reality. Celia Chavez, Jose Cancela and Jorge Carballo are integral team members of the Station Group and as we fuel the growth of Telemundo's local stations, each will use their unparalleled understanding of the marketplace to maintain strong audience engagement and outreach in our community."
Telemundo Station Group also announced that Joe Navarro has been named Senior Vice President, Station Operations, reporting directly to Abud. In Navarro's new role, he will support Abud in all aspects of stations operations, taking on key projects across several stations and leading initiatives consistent with the Station Group's growth plan. Previously, Navarro was Senior Vice President of Human Resources for Telemundo Media. With close to ten years in the company, Navarro has played a key role in the growth of the stations and the network since he joined Telemundo in 2003 as Director, Human Resources for WKAQ in Puerto Rico.


General Manager's appointments include:
- Celia Chavez, President and General Manager, KVEA – Los Angeles: In late 2009, Chavez was named President and General Manager of Telemundo WSNS-Chicago. Under her leadership, WSNS has delivered ratings and market share growth, and the station has been recognized with six Emmy® Awards for news and local programming. Previously, in 2008, she was named President and General Manager of two Telemundo stations – KBLR-Las Vegas and KDEN-Denver. Prior to leading these stations, Chavez was Vice President and General Manager of Telemundo KVDA-San Antonio from 2006-2008. Chavez began her career in Spanish-language media in 1988 at Galavision, where she worked until 1993 when she joined KWHY-TV.
- Jose Cancela, President and General Manager, WKAQ – Puerto Rico: Cancela most recently served as President of Telemundo KVEA-Los Angeles, a position he has held since August 2011. He joined KVEA-TV from Hispanic USA Inc., a Hispanic market resource firm based in Miami, Florida that he founded in 2004 with the intention of making it easy to understand the U.S. Latino marketplace to corporate America. Prior to Hispanic USA Inc., he was the President and Chief Operating Officer of Radio Unica Communications Corp. from 1998-2004. Cancela was part of the Telemundo family from 1992-1998, when he served as President and Chief Operating Officer of the Telemundo Station Group.
- Jorge Carballo, President and General Manager, WSVC – Miami: Carballo joined the Telemundo family in 1993 as an Account Executive. He became Local Sales Manager in October of the same year and in December of 1995, was promoted to General Sales Manager/Vice President of Sales. Prior to joining Telemundo, Carballo held Account Executive positions at numerous media outlets in South Florida. With almost 30 years of sales experience in the South Florida market, he began his sales career in cable television, first by selling subscription door-to-door, and then by selling local advertising in the cable interconnect channels.



About Telemundo Media:
Telemundo Media, a division of NBCUniversal, is a world-class media company, leading the industry in the production and distribution of high-quality Spanish-language content across its multiplatform portfolio to U.S. Hispanics and audiences around the world. Telemundo's multiple platforms include the Telemundo Network, a Spanish-language television network featuring original productions, theatrical motion pictures, news and first-class sports events, reaching U.S. Hispanic viewers in 210 markets through its 14 owned stations and its broadcast and cable affiliates; mun2, the preeminent voice for bicultural Hispanics in the U.S. reaching TV households nationwide on digital and analog cable, and satellite; Telemundo Digital Media, which distributes Telemundo's original content across digital and emerging platforms including mobile devices, www.telemundo.com and www.mun2.tv; an owned and operated full power station in Puerto Rico that reaches 99% of all TV households in that DMA; and Telemundo Internacional, the international distribution arm which has positioned Telemundo as the second largest provider of Spanish-language content worldwide by syndicating content to more than 100 countries in over 35 languages.
Source: NBC Universal Media Village
Graphic/logo credit to: NBC Universal Media Village
Editor's Note: Congratulations to all, including Telemundo Station Group and NBC Universal.

Leading media company serving Hispanic America and global network news leader intend to serve and empower youngest and fastest-growing demographic in the U.S. at 50 million strong and growing.
On-air and digital offerings in English will deliver culturally relevant content featuring ABC News and Univision News anchors and correspondents.
On Monday, May 7, 2012 ABC News and Univision News announced that they have agreed in principle to form a far-reaching, multiplatform joint venture dedicated to informing, empowering and inspiring Hispanic Americans in English while providing all audiences with uncompromising coverage of current events with a unique perspective. The landmark agreement would capitalize on Univision's news leadership and expertise in reaching U.S. Hispanics and ABC's global news leadership to serve over 50 million Hispanics, the youngest and fastest-growing demographic in the U.S. The new 24/7 network will include America's first English-language channel for English-dominant and bilingual Hispanics as well as integrated digital and social platforms. It will deliver news content focused on issues, lifestyle interests and culture of importance to Hispanics and will feature the trusted, award-winning journalists of ABC News and Univision News. Now for the first time Hispanic Americans will have a choice for uncompromising coverage of current events and lifestyle with a Latino perspective in English. The transaction is subject to the completion of definitive agreements.
Currently, Hispanics represent 16% of the total population in the United States, a number that is projected to double to 30% by 2050.  Hispanics are the fastest growing segment of the population, wield considerable spending power of over $1 trillion, and have an increasing impact on social, economic and political trends.
"This exciting joint venture represents the latest example of our long-term strategy to broaden the reach of ABC.  Our powerful premier news brand, combined with the world's leading Hispanic media company, will create the nation's first news and lifestyle channel targeted to this quickly expanding and important community," said Anne Sweeney, co-chair, Disney Media Networks and president, Disney/ABC Television Group.


"For more than five decades Univision has been the leader in serving Hispanics in the U.S. and this joint venture is an extension of our vision to deliver the most relevant news and information, regardless of language, to all Hispanics," Cesar Conde, president, Univision Networks. "This alliance combines the expertise and brand strength of Univision News with ABC News' leadership and is another example of Univision's commitment to serving and empowering Hispanic America while connecting all audiences to Latino issues."
"All of us at ABC News are thrilled to work with Univision," said Ben Sherwood, president, ABC News. "Our mission is clear: To offer culturally relevant news, information and lifestyle programming to the large and thriving Latino audience in the United States.  In these times of rapid change, we are very excited about this opportunity."
"Univision News is proud to be working with ABC News in this groundbreaking venture to further deliver global news and investigative reporting to the fastest growing segment of the U.S. population which today is one of the most important influencers on the future of the United States and its role in the world," said Isaac Lee, president, Univision News. "It will also provide all audiences with a multiplatform current events perspective on the issues that matter most to Latinos. This is an important moment for journalism in the U.S. and for the U.S. Hispanic community."
A website, mobile and social media content are expected to debut this summer. The currently unnamed television channel is expected to launch in 2013.  Editorial coverage will focus on the issues most relevant for U.S. Hispanics, including the economy, jobs, health care, immigration, education, politics, entertainment, health and wellness and more.
A management team is expected to be announced this summer.  The network will have anchors and correspondents in major cities across the U.S.   Additionally, ABC News and Univision News will share newsgathering and production resources.

About ABC News:
ABC News delivers a big picture understanding of the world to empower and inspire viewers to make confident decisions for themselves and their families.  More people get their news from ABC News than from any other source. ABC News is responsible for all of the ABC Television Network's news programming on a variety of platforms: television, radio, and the Internet.  With an average television and radio audience of 180 million people in a given month, ABC News surpasses the competition.  More than 2,400 affiliate stations broadcast ABC News Radio's global news coverage.  In addition, ABC News NOW is a 24-hour news and information network currently available to 44 million users across cable, broadband, and mobile platforms. NewsOne, the affiliate news service of ABC News, provides live and packaged news, sports, and weather reports, as well as footage of news events, to 200 ABC affiliates and more than 30 domestic and international clients.
About Univision News:
Univision's award-winning News division is committed to informing the country's fastest growing segment across all media platforms, including TV, Radio, and Interactive. Hispanics count with the latest and most relevant content that impact the community through: Univision's evening, late evening and weekend national newscasts, "Noticiero Univision"; political Sunday affairs program, "Al Punto"; newsmagazine programs "Aquí y Ahora" and "Primer Impacto"; as well as morning news on "Despierta America." Univision also hosts statewide public affairs shows, "Voz y Voto," in Texas and California. In the last year, Univision has strengthened its news team and expanded its news operations by adding Investigative and Documentary Units.
About Univision Communications Inc.:
Univision Communications Inc. (UCI) is the leading media company serving Hispanic America. Its assets include Univision Network, one of the top five networks in the U.S. regardless of language and the most-watched Spanish-language broadcast television network in the country reaching 96% of U.S. Hispanic households; TeleFutura Network, a general-interest Spanish-language broadcast television network reaching 88% of U.S. Hispanic households; Univision Cable Networks, including Galavisión, the country's leading Spanish-language cable network, as well as Univision tlnovelas, a new 24-hour cable network dedicated to novelas, and a suite of six cable offerings – De Película, De Película Clásico, Bandamax, Ritmoson, Telehit and Clásico TV; Univision Studios, which produces and co-produces reality shows, dramatic series and other programming formats for the Company's platforms; Univision Television Group, which owns and/or operates 62 television stations in major U.S. Hispanic markets and Puerto Rico; Univision Radio, the leading Hispanic radio group which owns and/or operates 69 radio stations in 16 of the top25 U.S. Hispanic markets and 5 stations in Puerto Rico; Univision Interactive Media, a network of national and local online and mobile sites including Univision.com, which continues to be the #1 most-visited Spanish-language website among U.S. online Hispanics, Univision Móvil, a longstanding industry-leader with unique, relevant mobile products and services, and Univision Partner Group, a specialized advertising and publisher network. Headquartered in New York City, UCI has television network operations in Miami and television and radio stations and sales offices in major cities throughout the United States. For more information, please visit www.univision.net.
Source: http://abcmedianet.com
Graphic logos credit to: http://abcnews.go.com & Wikepedia
Editor's Note: Congratulations to CBS News from American Broadcasting Companies Inc and Univision News from Univision Communications Inc for their joint venture. Diversity News Magazine from Diversity News Publications is an approved content distributor of ABC (American Broadcasting Companies Inc) via ABC Medianet.