On November 10, 2012, Disney Channel presents the Movie Premiere and Storybook Launch for "Sofia The First: Once Upon a Princess" at the Walt Disney Studio Main Theatre located at 500 S. Buena Vista Street, in Burbank, California. The animated Disney television movie will air November 18, 2012 on Disney Channel and November 22, 2012 on Disney Junior.
Walt Disney introduces a little princess. Sofia is an average girl whose life suddenly changes when her mother marries the king and she becomes princess. Sofia discovers looking like a princess isn't all difficult. She displays honesty, courage, independence, compassion and grace. Helping her on her journey were the three headmistresses of Royal Prep Academy- Fauna, Flora, and Merryweather.
At 10:00 a.m., excitement filled the air, when the actors and actresses walked the red carpet with their family. Some of the children seemed shy at first, but then later felt more comfortable. They seem to be enjoying themselves. The three headmistresses escorted some of the actors and actresses, down the carpet for photographers to get a group picture. They were very delighted and happy.
(To view regular size please click on the photos).
Starring as the voice of Sofia is Ariel Winter ("Modern Family"); Sara Ramirez ("Grey's Anatomy") is Queen Miranda; Wayne Brady ("Let's Make A Deal") is Clover; Tim Gunn ("Project Runway") is Baileywick; Darcy Rose Byrnes ("Desperate Housewives") is Amber; Zach Callison ("Land of the Lost") is James; Travis Willingham ("Ultimate Spider-Man") is King Roland II; Jess Harnell ("Doc McStuffins") is Cedric; Ashley Eckstein ("Star Wars: The Clone Wars") is Mia the Bluebird and Meghan Strange ("Special Agent Oso") is Robin. Disney Legend Russi Taylor (Minnie Mouse), Barbara Dirickson and Tress MacNeille (Daisy Duck), bring Fauna, Flora and Merryweather, respectively, to life. Jennifer Hale provides the voice of Cinderella.
Additional guests such as: Aubrey Anderson-Emmons (Lily from "Modern Family"), Jason Lee ("Up All Night"), Lou Diamond Phillips("Longmire"), Ming-Na ("E.R."), Angela Bassett ("E.R.") Victoria's Secret model Alessandra Ambrosio, Joey Lawrence ("Melissa and Joey"),Constance Marie ("Switched at Birth"), Chad Lowe ("Pretty Little Liars"), Tiffani Thiessen ("White Collar"), Ian Ziering ("Beverly Hills 90210″), Isabella Cramp (ABC's "The Neighbors"), Rachel Eggleston (ABC's "How to Live with Your Parents"), Rob Corddry ("Children's Hospital"), Chloe Noelle ("True Blood"), Samantha Harris ("Stars Earn Stripes" co-host), among other walked the red carpet to support the premier.


After the red carpet walk, all who attended got to view the movie. Disney always presents great pictures and cartoons, so this movie will be a great adventure for all to enjoy.
The movie and series were developed by Craig Gerber ("Pixie Hollow Games") who also wrote the movie and serves as co-executive producer. Jamie Mitchell ("Special Agent Oso") is executive producer and director. John Kavanaugh ("Winnie The Pooh: Springtime with Roo") serves as songwriter/music director and Kevin Kliesch ("Tangled Ever After") is the composer. "Sofia the First: Once Upon A Princess" is a production of Disney Television Animation. It carries a TV-Y parental guideline.
Source: disneychannelmedianet.com
Photos credit to: Stella Gomez from Disco Stella's Pics for Diversity News Magazine.
Editor's Note: Please do not download (YOU CAN SHARE LINK) this photos because they are copyrighted. You need to ask permission from the photographer or Diversity News Magazine at Editor@diversitynewsmagazine.com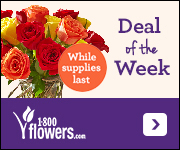 After the birth of Renesmee, the Cullens gather other vampire clans in order to protect the child from a false allegation that puts the family in front of the Volturi.
The next and final chapter in THE TWILIGHT SAGA, THE TWILIGHT SAGA: BREAKING DAWN – PART 2 will arrive in theatres on November 16, 2012. Academy Award® winner Bill Condon directed both the first and second part of the two-part finale starring Kristen Stewart, Robert Pattinson and Taylor Lautner. The film, based on the fourth novel in author Stephenie Meyer's "Twilight" series, was written by Melissa Rosenberg with Wyck Godfrey, Karen Rosenfelt and Stephenie Meyer producing.
Based on the Novel "Breaking Dawn" by STEPHENIE MEYER
Screenplay by MELISSA ROSENBERG
Produced by WYCK GODFREY, KAREN ROSENFELT AND STEPHENIE MEYER
Starring KRISTEN STEWART, ROBERT PATTINSON AND TAYLOR LAUTNER
The astonishing conclusion to the series, THE TWILIGHT SAGA: BREAKING DAWN – PART 2, illuminates the secrets and mysteries of this spellbinding romantic epic that has entranced millions.
In theaters November 16, 2012.

About Kristen Jaymes Stewart:
 (born April 9, 1990) is an American actress.
She is best known for playing Bella Swan in The Twilight Saga. She has starred in other films, including Panic Room (2002), Zathura (2005), In the Land of Women (2007), The Messengers(2007), Adventureland (2009), The Runaways (2010), and Snow White and the Huntsman(2012).
She will star in upcoming films in 2012: On the Road and The Twilight Saga: Breaking Dawn – Part 2.
For more information visit her IMDB at http://www.imdb.com/name/nm0829576/


About Robert Douglas Thomas Pattinson:[2][3] (born 13 May 1986)[4] is an English actor, model, musician, and producer.[5] Pattinson started his career by playing Cedric Diggoryin Harry Potter and the Goblet of Fire.[6] He later landed the leading role of Edward Cullenin the film adaptations of the Twilight novels by Stephenie Meyer, and came to worldwide fame,[7][8] thus establishing himself among the highest paid and most bankable actors in Hollywood.[9][10][11]
In 2010, Pattinson was named one of TIME magazine's 100 Most Influential People in The World, and also in the same year Forbes ranked him as one of the most powerful celebrities in the world in the Forbes Celebrity 100.[12][13] 
For more information visit his IMDB at http://www.imdb.com/name/nm1500155/
About Taylor Daniel Lautner: (pronounced /ˈlaʊtnər/, lowt-ner; born February 11, 1992)[1] is an American actor, voice actor, model, and martial artist. As a child, Lautner took up martial arts [2] in Holland, Michigan and was ranked number one in his category by the American Sports Karate Association. Lautner soon thereafter began his acting career, appearing in bit roles in comedy series such as The Bernie Mac Show (2003) and My Wife and Kids(2004), before having voice roles in television series like What's New, Scooby-Doo? (2005) and Danny Phantom (2005). In 2005, he appeared in the film Cheaper by the Dozen 2 and starred in The Adventures of Sharkboy and Lavagirl in 3-D.
Lautner is best known for playing Jacob Black in The Twilight Saga film series based on the novels of the same name by Stephenie Meyer. He also starred in the 2011 action filmAbduction.
The late 2000s saw Lautner become a teen idol and rise as a sex symbol, after extensively changing his physique to keep the role of Jacob Black in further Twilightinstallments, and thereafter generating media attention for his looks. In 2010, he was ranked second on Glamour's "The 50 Sexiest Men of 2010″ list, and fourth on People's "Most Amazing Bodies" list. Also in the same year, Lautner was named the highest-paid teenage actor in Hollywood. For more information visit his IMDB at http://www.imdb.com/name/nm1210124/



About THE TWILIGHT SAGA film series:
THE TWILIGHT SAGA film series stars Kristen Stewart and Robert Pattinson and tells the story of 17-year-old Bella Swan who moves to the small town of Forks, Washington to live with her father, and becomes drawn to Edward Cullen, a pale, mysterious classmate who seems determined to push her away. But neither can deny the attraction that pulls them together…even when Edward confides that he and his family are vampires.  The action-packed, modern day vampire love story TWILIGHT, the first film in the series, was released in theatres on November 21, 2008 to a blockbuster reception. The second installment of the film franchise, THE TWILIGHT SAGA: NEW MOON was released November 20, 2009 the third installment, THE TWILIGHT SAGA: ECLIPSE was released June 30, 2010, and THE TWILIGHT SAGA: BREAKING DAWN – PART 1 was released on November 18, 2011.

About SUMMIT ENTERTAINMENT, LLC:
Summit Entertainment, a LIONSGATE® company, is a worldwide theatrical motion picture development, financing, production and distribution studio. The company handles all aspects of marketing and distribution for both its own internally developed motion pictures as well as acquired pictures.
Lionsgate is a leading global entertainment company with a strong and diversified presence in motion picture production and distribution, television programming and syndication, home entertainment, family entertainment, digital distribution, new channel platforms and international distribution and sales. The Company has built a strong television presence in production of primetime cable and broadcast network series, distribution and syndication of programming and an array of channel assets. Lionsgate currently has 23 shows on 16 networks spanning its primetime production, distribution and syndication businesses, including such critically-acclaimed hits as the multiple Emmy Award-winning "Mad Men," "Weeds" and "Nurse Jackie," along with the drama "Boss," the new network series "Nashville" and "Next Caller," the syndication successes "Tyler Perry's House of Payne," its spinoff "Meet the Browns," "The Wendy Williams Show" and "Are We There Yet?" and the upcoming "Anger Management," starring Charlie Sheen, and "Orange Is The New Black," an original series for Netflix.
Its feature film business has been fueled by such recent successes as the blockbuster first installment of "The Hunger Games" franchise, which has already grossed nearly $650 million at the worldwide box office, "The Expendables," "The Lincoln Lawyer," "Cabin In The Woods," "Tyler Perry's Madea's Big Happy Family" and "Margin Call." With the January 2012 acquisition of Summit Entertainment, the Company now has added the blockbuster "Twilight Saga" franchise, which has grossed more than $2.5 billion at the worldwide box office, to a slate already including "The Hunger Games ," giving Lionsgate the two premier young adult franchises in the world.  Recent Summit hits include "Red," "Letters to Juliet," "Knowing," the "Step Up" franchise and the Academy Award-winning Best Picture, "The Hurt Locker."
Lionsgate's home entertainment business is an industry leader in box office-to-DVD and box office-to-VOD revenue conversion rate. Lionsgate handles a prestigious and prolific library of approximately 13,000 motion picture and television titles that is an important source of recurring revenue and serves as the foundation for the growth of the Company's core businesses. The Lionsgate and Summit brands remain synonymous with original, daring, quality entertainment in markets around the world.
Photos credit to: Photo: Andrew Cooper, SMPSP
Video credit to: Summit Entertainment, LLC
Sources: IMDB, Summit Entertainment, LLC, MediaMax Online via epk.tv,  Wikipedia


While the producer, director, and cast walked the red carpet, guests started arriving to watch the special screening of Janked, the Movie, held at LA Film School in Hollywood, CA on Saturday, June 18, 2011 from 5:00 pm to 8:00 pm. The screening started at 6:00 pm and ended around 7:30 pm. At the end of the movie, producer/director Dakota Aesquivel brought some of the main characters to the stage for a question and answer session.

Following the chat, guests were invited to the after party at the rooftop of the 1600 Vine Street building from 8:30 pm to 11:30pm. The red carpet and media was coordinated by Travis Jourdain from Five Minute Photos.
Photos credit to: Travis Jourdain from Five Minute Photos
Editor's Note: Story was proofread by Linda Krongold, our New York, NY Special Correspondent For Diversity News Magazine, published by Diversity News Publications. For more information you can contact her at 

andmeljar@aol.com

Also we want to congratulate and wish the producers, director, casts and crew good luck with the film. Readers you have a comment? or want to contact the writer, please email: 

diversitynews@hotmail.com
In the midst of it all, she is forced to choose between her love for Edward and her friendship with Jacob – knowing that her decision has the potential to ignite the struggle between vampire and werewolf.
With her graduation quickly approaching, Bella is confronted with the most important decision of her life.

Genres: Fantasy, Romance, Thriller
Rating: PG-13
Starring: Kristen Stewart, Robert Pattinson, Taylor Lautner, Billy Burke, Ashley Greene, Jackson Rathbone, Nikki Reed, Kellan Lutz, Dakota Fanning
Directed By: David Slade
Studio: Summit Entertainment
Release Date: June 30, 2010



For more information visit http://www.eclipsethemovie.com/


Editor Note: Trailers courtesy of EPK TV & Media Max Online and photo courtesy of The Twilight Saga (Summit Entertainment)