Next show Paparazzi Comedy & Variety Show set for Thursday, April 4, 2013 includes 3rd Annual Anniversary Paparazzi Comedy Awards!
Paparazzi comedy & variety show now every first Thursday at The Jon Lovitz Comedy Club (formerly known as BB Kings Night club) showcases not only the best in comedy entertainment but features recording artists and upcoming bands.
West Indian Pop Princess Zhavea debuted her new song "Not In My Life" on March 7, 2013. Hosts Kente Scott (Antwone Fisher) and Janet Rousseau (WOW) offered a night of unstoppable laughter with a cast  of the funniest comedians touring the world.  Kristi McHugh (Millionare Matchmaker), Boo Kapone (White T), Treluv, Brando Murphy (Sons of Comedy), Samantha Abrams and Headliners The Famous Mooney Twins, took the stage to a delightful crowd.
(Please click on the photos to view regular size)
The Paparazzi Comedy & Variety Show is produced by Gisele Rebeiro from Party By 5.  Celebrity guests attending the event were Recording Artist Glitter Rose (performing "Buda Negra" June 6 at Paparazzi Comedy), Trinity Marquez, Zack Purdy, Carlina Rebeiro (Miss Westchester Teen USA 2014), Destiny Mason (Dexter), Mason Pryor (Sons of Comedy), and many others.
The Jon Lovitz Comedy Club also hosts a Podcast.  The Dick and Darren Show has been a fan favourite in the Comedy Podcast section of iTunes for over three years.  They interview all the top Comedians in the Los Angeles area, often at the Comedy Clubs they are performing at.  Darren Carter has been on the Tonight Show, Showtime and BET and starred in several feature films.  Dangerous Dick Spenneberg has been in radio for 20 years as a Talk Show Host in New York, Los Angeles, and San Diego.  The Dick and Darren Show just won an award at the LA Comedy Awards for Funniest Comedy Podcast.  DJ  Promoter James Franco Jr., keeps the room moving and upbeat weekly for all the upcoming shows. Including Jon Lovitz himself who performs monthly at the venue. Each celebrity 21+ that attended the event took home a bottle of complimentary wine by Bel Air Beverages. Paparazzi Comedy & Variety Show also features before the show a red carpet for the celebrities photos and interviews. For the event photos can be found on Partyby5,  PRphotos, and Wire Image.
The 3rd Annual Anniversary Paparazzi Comedy Awards will take place April 4, 2013. Comics can submit an application to be considered for nomination, no self nominations accepted. Application, rules and fees will be posted on www.paparazzicomedy.com
Already nominees include Steven Escobar, Diversity News TV,  Stevie Mack, Stevie Mack Radio and the Peoples Choice Award.  Fans can vote via Facebook & You tube "Likes" and Twitter.
Endorsements of Paparazzi Comedy & Variety Show includes Nina J Hair, Bad Azz Shoes, Bel Air Beverages, Bartels Harley Davidson, Diversity News Magazine published by Diversity News Publications, Diversity News TV, Splash Magazines and KD Luxe Jewelry.
For Free tickets limited to first 50 people (e-mail: rsvp@paparazzicomedy.com), it includes Special $3 Valet with validation after 7:00 pm., 2 item minimum purchase required. Regular tickets are $10 and can be purchase in advance at www.thejonlovitzcomedyclub.com, or for more information visit www.paparazzicomedy.com
Jon Lovitz Comedy Club located at 1000 Universal Studios Blvd #222, Universal City, CA 91608 offers a full dinner menu with  full bar service.
Note: If you have RSVP in the past and did not show up or cancelled within 24 hrs your next reservation will not be honored.
Photos credit to: Gisele Rebeiro/PartyBy5.com "The Shooter Diva"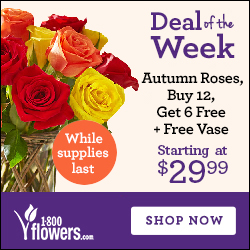 The Grammys, Emmys, MTV Awards, BET Awards, AMA's, CMA's, and finally LA Fashion Week.  LA Fashion Week is the hottest week in LA to show off your swagger!  Supermodel Sam Sarpong the face of Boy London a  UK Iconic Brand for 35 years.  Celebrities such as Rihanna, Madonna, Boy George, and Andy Warhol to name a few have all modeled the couture brand.
Sam Sarpong is the first supermodel to launch his own line with iVogue on October 18, 2012.  iVogue is located at 7611 Melrose Avenue, Los Angeles, CA, USA.  Among the many celebrities attending this star studded red carpet event were Brittany Bell, Miss Arizona USA 2010, Noelle Freeman, Miss California USA 2011, Mike Mirani of Mirani Motors, and Chelsea Hobbs, Make it or Break it.  The T-Shirt line is very chic couture.  Wearing one will definitely give you immediate swagger! (Please click on the photos to view regular size).
The open bar was sponsored by The Hula Girls and lots of refreshments were served to a very well attended celebration.  These Limited Editionn T-Shirts sell for $35 and are going very quickly.  You can purchase these T-Shirts online at http://www.ivogueshop.com
About Sam Sarpong:
Samuel Osei Sarpong is an English actor who has starred in several films. Samuel is of Akan descent. He is a graduate of Peckham High School. For more info visit http://www.samsarpong.com
Photos credit to: Gisele Rebeiro from PartyBy5.com for Diversity News Magazine.

Please join The Mulligan Project on  Saturday, September 15th for their 3rd Annual "Year of the Dragon" Mid-Autumn Festival which brings together quite a few of their friends and colleagues in the reality/news/talk/entertainment/cable world to raise money for disabled orphans in Asia.
It's will also be an exciting memorable night, filled with unforgettable live entertainment with TV and film celebrities – including winners from "America's Got Talent",  "celebrating the YEAR OF THE DRAGON", one of the confirmed guests is Emilia Clarke from HBO's "Game of Thrones", a designer fashions show featuring designer's from TV's "Project Runway", lion dancers, exotic drinks and fabulous cuisine from L.A.'s finest Asian Fusion restaurants.
Last year's VIP host was Jerry West, owner of the Lakers along with a host of other celebrities who joined in the fun. Red Carpet/step and repeat and media begin at 6:30 pm.
Please watch video EVITE with highlights from last year's festivities and more materials about the orphanage we helped to build for the disabled children.

It will be a fabulous evening and all for a great cause! They would love to celebrate "The Year of the Dragon" with you!
The Third Annual Mid Autumn Festival to benefit The Mulligan Project will be held at 1340 Sunset Plaza Drive, Los Angeles, CA 90069 from 7:00 pm to 10:00 pm. Tickets are $100 in advance or $125 at the door. To purchase tickets or to become sponsor go to: https://app.etapestry.com/cart/TheMulliganProject/default/index.php
About The Mulligan Project:
The Mulligan Project is a non-profit dedicated to improving the lives of children with disabilities in Central Vietnam through special education, physical therapy, speech therapy and above all . . . dignity. For more information visit http://themulliganproject.org
Flyer credit to: The Mulligan Project
Video courtesy of: The Mulligan Project
Source: The Mulligan Project

Join The 27th Philippine-American Exposition Home Show and Food Festival on Saturday, September 8, 2012 from 9:30 am to Sunday, September 9, 2012 7:30 pm at Los Angeles Convention Center (West Hall B) 1201 So. Figueroa St., in Los Angeles, CA 90015. Tickets $10 regular and $7 seniors, children under 10 years old FREE.
The Philippine-American Exposition is the longest-running and most successful Exposition in the Fil-Am community, an undertaking of Philippine Media(formerly California Examiner Publishing Company, Inc., affiliate of the 1st Tri-Media Group of Companies.)
The festival holds exhibits of a vast array of products and services catering to hundreds of thousands of Filipino-Americans in Southern California.

RIBBON-CUTTING CEREMONIES AND PARADE during the Philippine-American Exposition, Auto Show, Home Show & Food Festival held at the Los Angeles Convention Center attended by thousands of people from all over the United States and the Philippines including various U.S. and Philippine-officials, business entrepreneurs/ exhibitors and real estate developers from the Philippines.
Shows will include:
Health Show
Tawag ng Tanghalan, U.S.A. (the most popular, prestigious and longest-running Filipino-American singing/talent competition in U.S.A.)
Philippines' Best Group Exhibitions
Beauty contests
Filipino dances and other cultural presentations
Achiever's award
Fashion show / Ballroom Dancing
Outstanding students
Leadership awards
Food Festival
Singers/Performances
For more information visit http://www.philippineamericanexpo.com

On Sunday, May 6, 2012 actor Esai Morales hosted BEBE Charity Fashion event Benefiting Ali and sponsored by Fox News. The event was held inside a private estate in the Hollywood Hills, CA from 1:00 pm to 5:00 pm.
The event featured catered food, drinks, red carpet and models. Ali, is a 5 year old girl with cancer, who is fighting for her life in hospital.




About Esai Morales:
Esai Manuel Morales (born October 1, 1962) is an American actor. He is well known for his role as Bob Morales in the 1987 biopic La Bamba. He also appeared in the PBS dramaAmerican Family and in the Showtime series Resurrection Blvd.. However, he is best known for his roles as Lt. Tony Rodriguez on NYPD Blue and Joseph Adama in thescience fiction television series Caprica.
Source: Wikipedia
Photos credit to: Francois Palais from Francois Palais Photography for Examiner.com and Mollywood Photography for Diversity News Magazine.
For photos licensing contact: Steven Escobar at editor@diversitynewsmagazine.com or editor@diversitynewspublications.com (C) 2012 Mollywood Photography, Steven Escobar and Diversity News Publications. All Rights Are Reserved.

On Friday, March 2, 2012 The Gallery L.A. announced that L.A. Fashion Weekend Fall and Winter 2012 @ Sunset Gower Studios boasts being the only Los Angeles fashion runway bold enough to be broadcasted live by Los Angeles' top-rated news source KTLA 5. Held from March 16th-March 18th, at the legendary Sunset Gower Studios, in the heart of Hollywood, L.A. Fashion Weekend has lined up the fiercest names in fashion to stomp March's runway.
This three-day fashion extravaganza is an opulent exhibit of the finest in couture and daring style. Fashionistas, and fashion buyers alike, will have the exclusive opportunity to view the forthcoming trends for the Fall/Winter 2012 season.
Headlining Friday, March 16th's kick-off show is illustrious designer Betsey Johnson, followed by A-List celebrity favorite Dina Bar-EL and international French brand Vilorija, showcasing extravagant and futuristic looks. Saturday, March 17th is dedicated to up and coming brands, on the cusp of stardom, including LAHA children's line, The Ashlee Brooks Collection, a gorgeous and ethereal woman's line, SKINEEZ Skincarewear undergarments, and Sarahi's upscale couture pieces specialized for tall women.
Sunday, March 18th's finale show will be broadcast LIVE on KTLA 5, with a special dedication to Hollywood and the glamor of television studios. The night's line-up will include NBC's Fashion Star designer Lizzie Parker, Alexis by Tal Sheyn, a line co-designed with Alexis Bellino of Bravo's The Real Housewives of Orange County and the much anticipated new season of Gossip Girl by Romeo & Juliet Couture, an apparel collection inspired by the CW hit television series and its beloved characters.
Mikey Koffman, founder of The Gallery L.A., and producer of L.A. Fashion Weekend, has been a pioneer in the creation of Los Angeles Fashion Week and at the forefront of bringing Los Angeles fashion to the rest of world. "L.A. Fashion Weekend and KTLA 5 serve as a platform for serious designers to catapult their collections into a larger fashion marketplace and imprint their designs upon an international audience," states Koffman.
Like-minded trendsetting brands, partnered with L.A. Fashion Weekend, include official beauty partners Napoleon Perdis cosmetics and LiQWD professional hair care, Little Black Dress Vodka, Chambord Liqueur, Pharrell William's Qream, Diabolo Natural Soda, Zenify and AguaCon Water. Official after parties will be held, after each show, at the Mondrian's SkyBar, known as one of Hollywood's most sophisticated bars and nightspots.
For those who can't get a seat to the filled-to-capacity shows, tune into KTLA 5, in the days leading up to L.A. Fashion Weekend, for sneak peek pieces and behind-the-scenes segments on The Gallery L.A.'s industry-respected Los Angeles production.
About The Gallery L.A./Mikey Koffman:
Mikey Koffman, an original member of Mercedes Benz Fashion Week at Smashbox Studios, has been producing L.A. Fashion Weekend, through her fashion marketing firm, The Gallery L.A. for seven seasons now. Koffman also produces runway shows in conjunction with the Magic International tradeshow.
L.A. Fashion Weekend features unbelievable branding opportunities for the most elite products and services as well as extensive exposure from the local, national and international press. L.A. Fashion Weekend attracts media (Elle, Women's Wear Daily, Huffington Post, Access Hollywood, MTV, Diversity News Magazine, Examiner.com), stylists, buyers (Bloomingdales, Nordstrom, Fred Segal, Maxfield) and celebrities/notables (Jack Black, Jeremy Piven, Heather Locklear, Mena Suvari, Mayor Antonio Villaraigosa).
Koffman, featured on the first season of the hit Showtime series, "The Real L Word," and KTLA morning news segment "Thank God It's Fashion", has unmatched experience growing emerging lines into full-fledged brands, and has garnered her place among the fashion elite. For more information visit www.thegalleryla.com  or www.losangelesfw.com 
Sources: Diversity News Magazine, Examiner.com, Yahoo.com, Diversity News Publications and The Gallery L.A.
Photos credit to: The Gallery L.A. and Daniela Hubbard from Daniela Hubbard Photography.
Editor's Note: We hope Mikey Koffman would invite our Executive Editor-In-Chief Steven Escobar as VIP celebrity to this year show, for his two years in a row coverage of LA Fashion Weekend at Sunset Gower Studios in Hollywood, CA published by him on this publication, Examiner.com and Yahoo.com. Also Diversity News Magazine published by Diversity News Publications would love to become a media sponsor for Ms. Koffman LA Fashion Weekend.