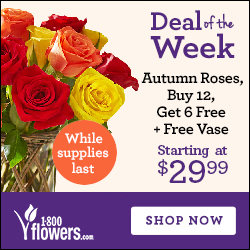 The National Council of La Raza (NCLR) – the largest national Hispanic civil rights and advocacy organization in the United States presents The 2012 Alma Awards on September 16, 2012 from 4:30 pm to 10:00 pm in the popular Pasadena Civic Auditorium located at 300 East Green Street in Pasadena, CA 91101.
The winners were announced, but the star studded celebration will air Friday, September 21, 2012 (8-9 p.m. ET) on NBC.
The NCLR Alma Awards honors outstanding Latino artistic achievements in television, film and music.  The show promotes the achievements of talented Latinos in the entertainment industry.
The funny George Lopez and the lovely Eva Longoria hosted once again this year's extravagate event.  The one-hour special will show case Latinos famous presenters Jake Gyllenhaal, Nicole Richie, Robert Rodriguez, Zoe Saldana, Ryan Lochte, America Ferrera, Andy Garcia, Natalie Morales and Wilmer Valderrama.

Many media outlets and photographers crowded the red carpet waiting for the celebrities, Olympic winners, and hosts to arrive. One by one, limos stopped in front of the Pasadena Civic Auditorium to drop off talent. As the performers, host, and celebrities hit the red carpet, lines of media and photographer wait to interview or take their picture.
Christina Aguilera received the 2012 NCLR Special Achievement Award for her outstanding career and work in philanthropy.  She is especially well known for co-hosting "The Voice". Christina's powerful voice made her well know around the world.  Also, Mr. Henry Darrow received the NCLR Alma Ricardo Montalban Lifetime Achievement Award. "Henry has appeared in some five hundred episodes of soap operas, mini-series, sit-coms, and dramas, along with numerous stage plays. He is the first Latino actor to have portrayed "Zorro" in two different television series, as well as providing the voice for a cartoon version of the masked hero. What an honor it is for the NCLR to recognize these two talented people who made a difference in the Latino culture.

There was a great selection of nominees, besides Christina Aguilera and Henry Darrow, the following took home the precious award.
Latinos love music, which brings celebration. Rap singer Flo Rida performed with Roselyn Sanchez.  The guests were welcome to dance in the isle. Martina McBride performed with Luis Fonsi.
In addition, the NCLR welcomed our talented Latino Olympians. Few came out to walk the red carpet and enjoyed the fun filled show.  We honor those Latinos such as Brenda Villa and Jessica Steffens (water polo), Danell Leyva (men's gymnastics), Leonel Manzano (track and field), and Marlen Esparza (boxing), and the famous United States swimmer, Ryan Lochte for representing our country.
The Latinos celebrate with love. There is no other award show that represents talent in the Latino culture. You do not want to miss the winner's excitement when they receive their accomplished award with honors.  If you like to contact NCLR, please feel free to go to www.nclr.org.
2012 NCLR ALMA AWARDS AWARD RECIPIENTS are:
CHRISTINA AGUILERA
Special Achievement Award
"The Voice of a Generation"
HENRY DARROW
The NCLR ALMA Ricardo Montalban
Lifetime Achievement Award
CHEECH MARIN
Outstanding Career Achievement Award
Writer
PATRICIA RIGGEN
Special Achievement
Director, Girl in Progress
EL CENTRO DEL PUEBLO
The PepsiCo Adelante ALMA Award
Favorite Movie
Girl in Progress
Favorite Movie Actor
Diego Boneta, Rock of Ages
Favorite Movie Actress—Drama/Adventure
Zoe Saldana, Colombiana
Favorite Movie Actress—Comedy/Musical
Aubrey Plaza, Safety Not Guaranteed
Favorite Movie Actor—Supporting Role
Édgar Ramírez, Wrath of the Titans
Favorite Movie Actress—Supporting Role
Cierra Ramirez, Girl in Progress
Favorite TV Reality, Variety, or Comedy Personality or Act
Christina Aguilera, The Voice (NBC)
Favorite TV Actor
Tyler Posey, Teen Wolf (MTV)
Favorite TV Actress—Drama
Lana Parrilla, Once Upon a Time (ABC)
Favorite TV Actress—Comedy
Naya Rivera, Glee (FOX)
Favorite TV Actor—Supporting Role in a Drama
Jon Huertas, Castle (ABC)
Favorite TV Actor—Supporting Role in a Comedy
Rico Rodriguez, Modern Family (ABC)
Favorite TV Actress—Supporting Role
Constance Marie, Switched at Birth (ABC Family)
Favorite Male Music Artist
Pitbull
Favorite Female Music Artist
Naya Rivera
 Source: The Lippin Group
Photo credit to: Chris Haston/NBC
Videos Courtesy of NBC/NCLR & Alma Awards 2012
Editor's Note: Diversity News Magazine published by Diversity News Publications is a proud media partner of The NCLR 2012 Alma Awards. Special Thank you to our photographer Francois Palais, Reporter/Writer Stella Gomez.