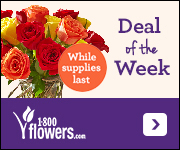 On Saturday, August 25, 2012 The Stonewall Young Democrats and The Honorable Betty T. Yee held their 6th Annual HERO Awards: Year of the Women 2012 at The Westin Bonaventure located 404 South Flower Street in Los Angeles, California 90012.

The awardees were: Hon. Dianne Feinstein, California United States Senator, Hon. Debra Bowen, California Secretary of State, Hon. Cynthia Loo, Referee, LA Superior Court and Susan Dunlap, CEO, Planned Parenthood-Los Angeles.
"I was so proud and honored to serve as the Mistress of Ceremonies at the Stonewall Young Democrats 6th Annual Hero Awards. Thank you to everyone who came out and support me and our honorees!" said Mistress of Ceremonies was Raquel Castaneda.
The event keynote address was done by U.S. Congressmember Henry Waxman and event mistress of ceremonies was Raquel Castaneda, Cast Member, Showtime's The Real "L" Word.

Some of the people that attended the event were Congresswoman Judy Chu, Congressman Adam Schiff, Assemblywoman Betsy Butler, Assemblymember Bob Blumenfield, Congressman Howard Berman, Assemblywoman Holly J. Mitchell, Assemblymember Mike Feuer, City Controller Wendy Greuel, Assemblymember Steve Bradford, City of West Hollywood Mayor Jeffrey Prang, Trevor Daley (Senator Feintein office) and many more.
(Please click on each photo to view regular size)
The event featured a red carpet arrivals, appetizers, awards presentation, silent auction, and photo opportunities.
About SYD HERO Awards: The SYD Annual HERO Awards, now in its sixth year, recognizes individuals who have made extraordinary contributions to the advancement of the rights of the LGBT Community. Past recipients include: Congresswoman Judy Chu, Maria Elena Durazo, Karina Samala, Fmr. Congresswoman/US Ambassador Diane E. Watson, West Hollywood City Council Member Jeffrey Prang and Jorge Valencia. For more information visit http://stonewallyoungdems.org/heroes
About SYD: Founded in 2004, Stonewall Young Democrats is a community of dedicated youth passionate about political and societal issues. They strive to give voice to LGBTQ youth and take action in a grassroots manner on matters of both local and national significance. For more information visit www.stonewallyoungdems.org.



To order photos of the event visit: http://photo.wenn.com/index.php?action=quicksearch&ppid=180824&version=us&fb_source=message, http://imagecollect.com/events/6th-annual-hero-awards-hosted-by-raquel-castaneda-photos-146829 or http://snapped4u.com/galleries/2479
For more videos visit: http://blip.tv/diversity-news-tv
Editor's Note: For a second year in a row Diversity News Magazine from Diversity News Publications is again an official and proud media partner of the Stonewall Young Democrats 6th Annual HERO Awards 2012. Our own Special Writer/Reporter & TV Host Kitty Pleasant and yours truly attended to represent us at the event.
Photos credit to: (C) FayesVision/WENN.com, Diversity News Magazine from Diversity News Publications and Clinton H.Wallace/Photomundo International.
Videos courtesy of Diversity News TV on Blip TV and YouTube Channels