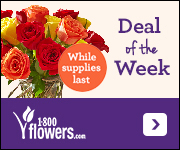 On Friday, August 10, 2012 the stadium at Staples Center in Los Angeles was almost pack with hundreds of Café Tacvba, Enanitos Verdes, Julieta Venegas, Hombres G, Beto Cuevas, Mikel Erentxun, Moderatto and Kinky rock fans. 
REVENTON SUPER ESTRELLA took place on August 10th at the Staples Center located 1111 S. Figueroa St., in Los Angeles, CA 90015 from 6:00 PM to 12:3o PM.
In prior years REVENTON SUPER ESTRELLA has been the most anticipated music event in Los Angeles and has sold out concerts featuring the hottest Latin artists and performances on one stage. Past Reventón concerts featured superstars like, Enrique Iglesias, Jennifer Lopez, Ricky Martin, Reik, Juanes, Paulina Rubio, Jaguares, Zoe, Alejandra Guzman, Gloria Trevi and many more.
This year Entravision Communications' KSSE Super Estrella 107.1 FM radio station celebrated their 15th year anniversary.
About Entravision Communications Corporation (NYSE: EVC): is a media company based in Santa Monica, California. Entravision primarily caters to the Spanish-speaking Hispaniccommunity and owns television and radio stations and outdoor media, in several of the top Hispanic markets. They are the largest affiliate group of the Univision and TeleFuturatelevision networks. [1] Entravision also owns a small number of English-language television and radio stations.
Source: Wikipedia 
Photos credit to: (C) Francois Palais for Diversity News Magazine of Diversity News Publications.